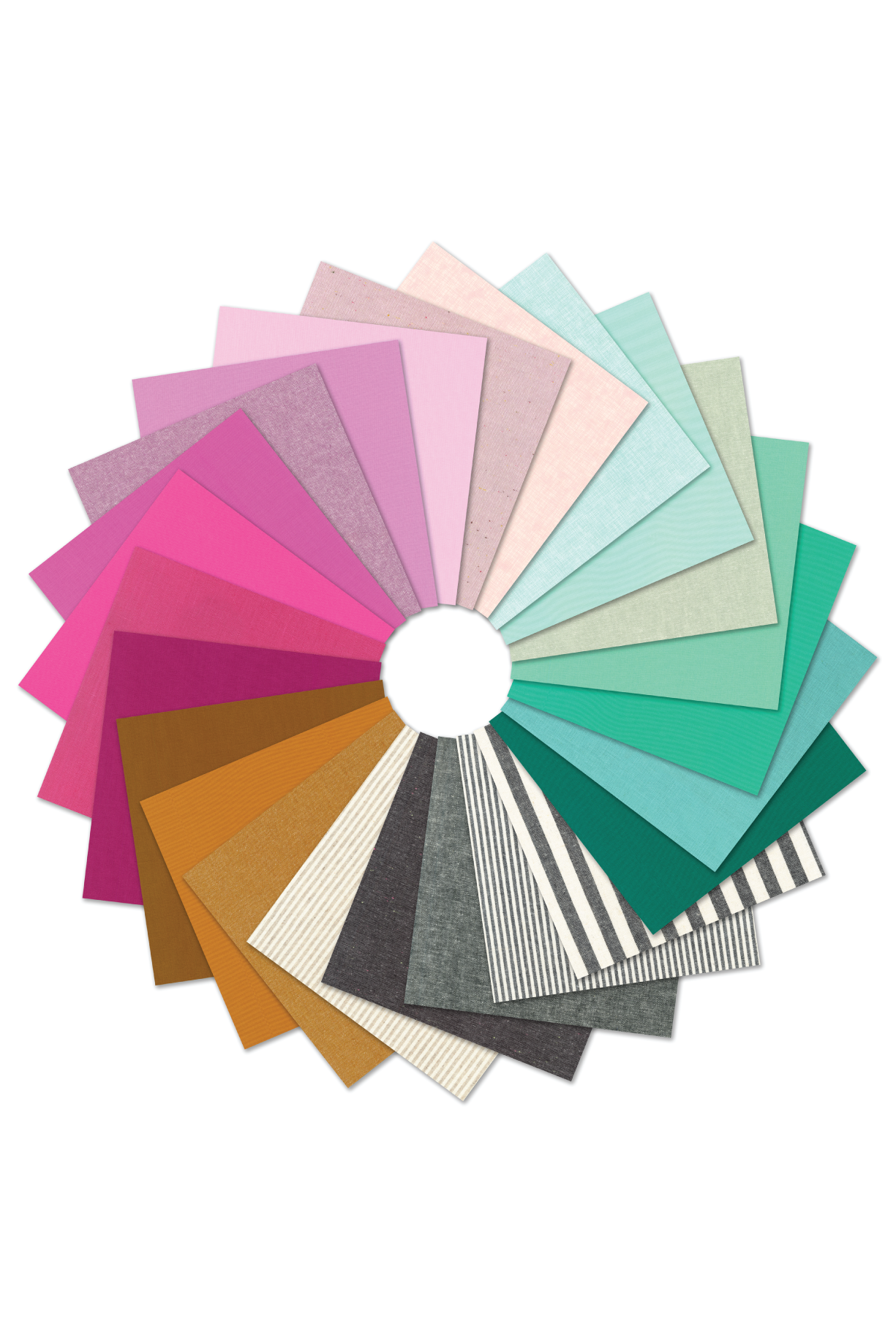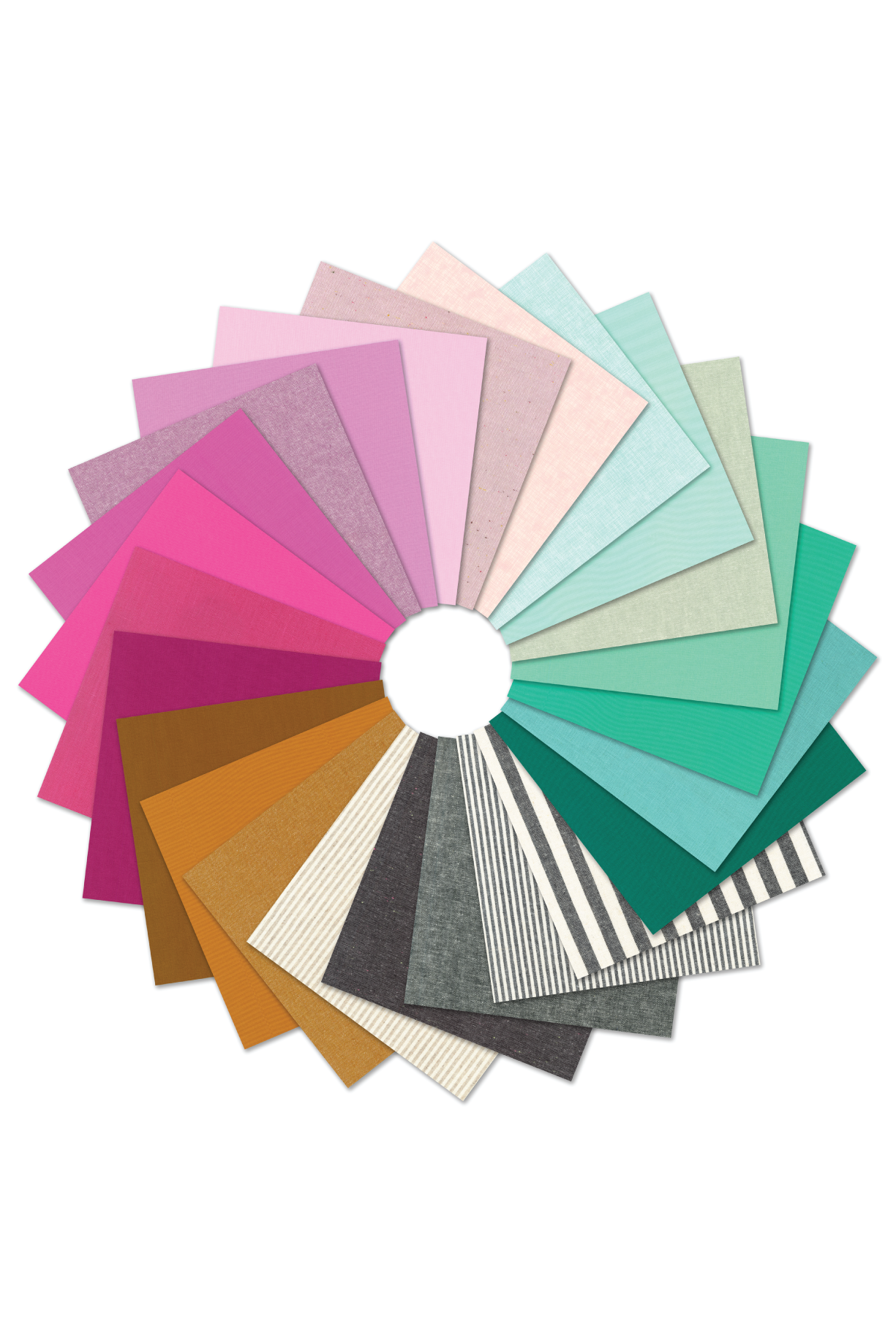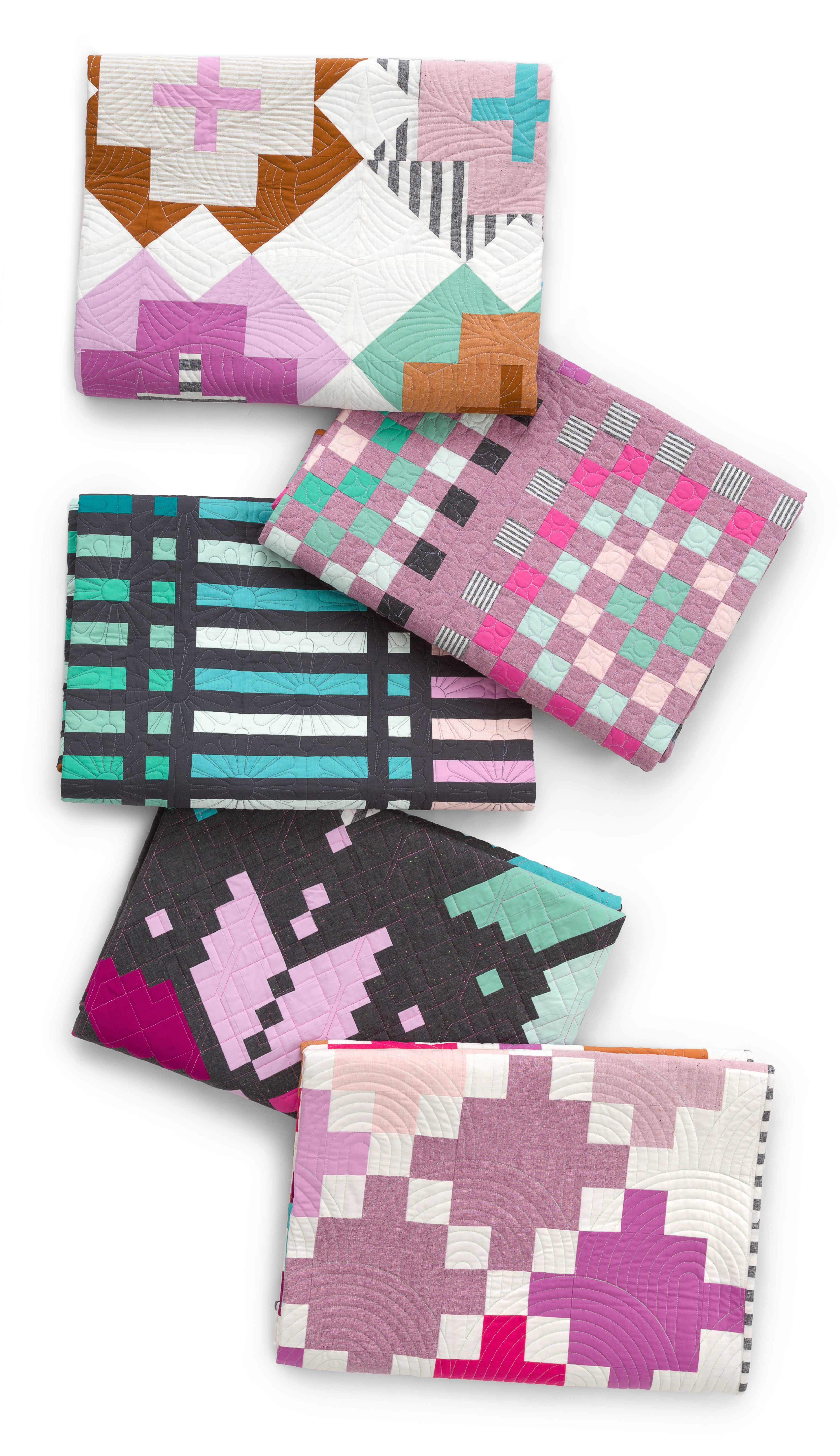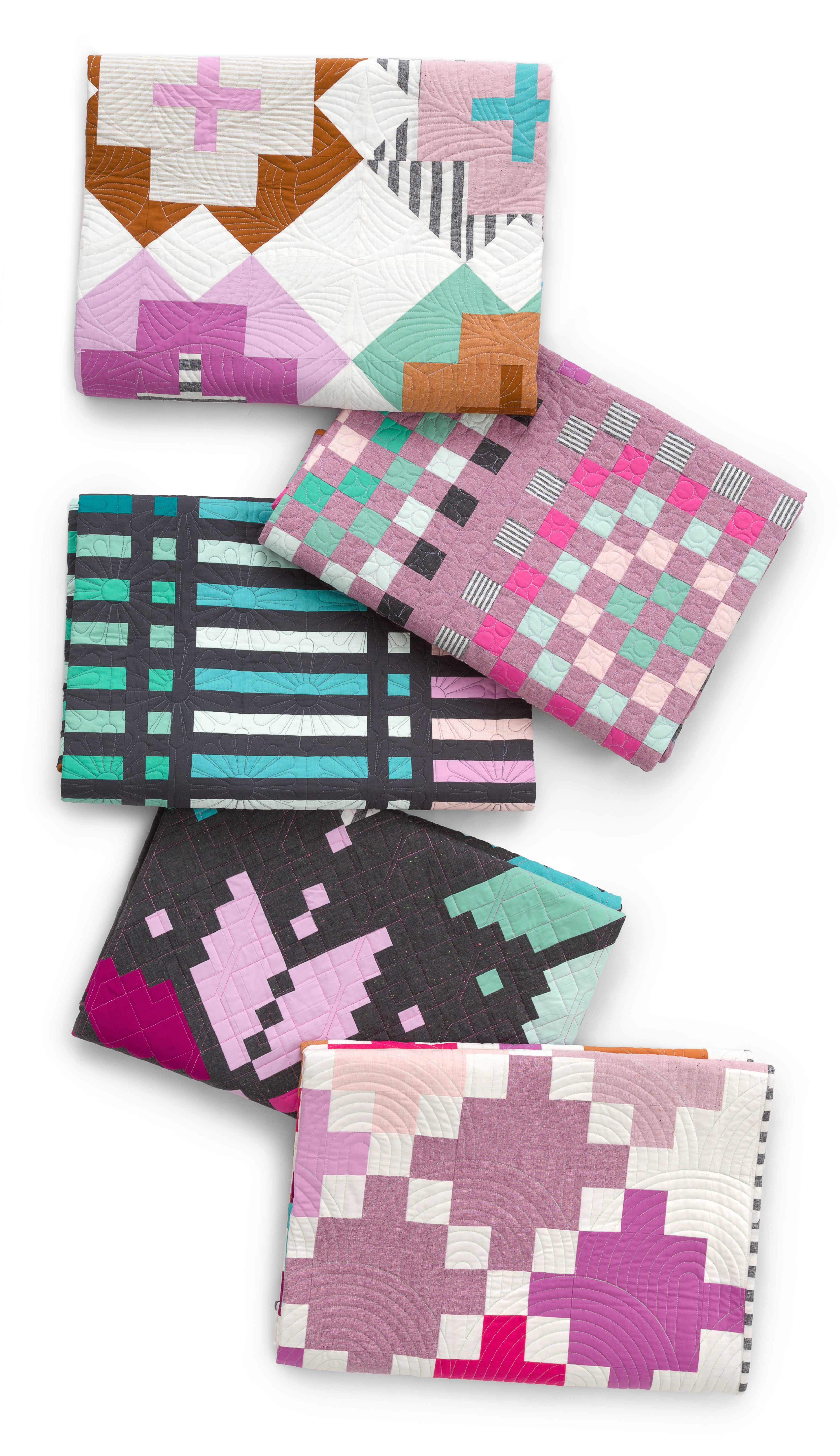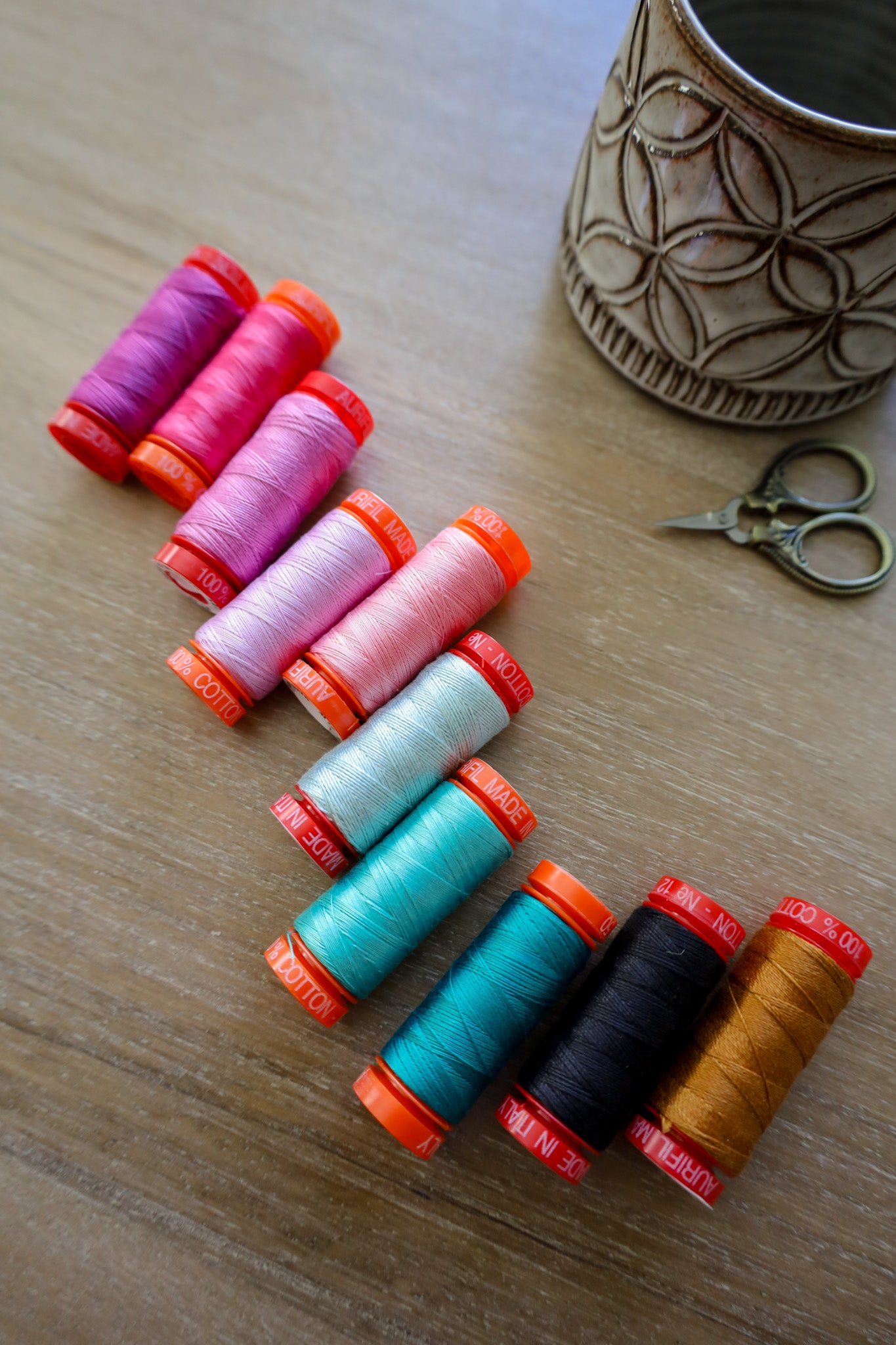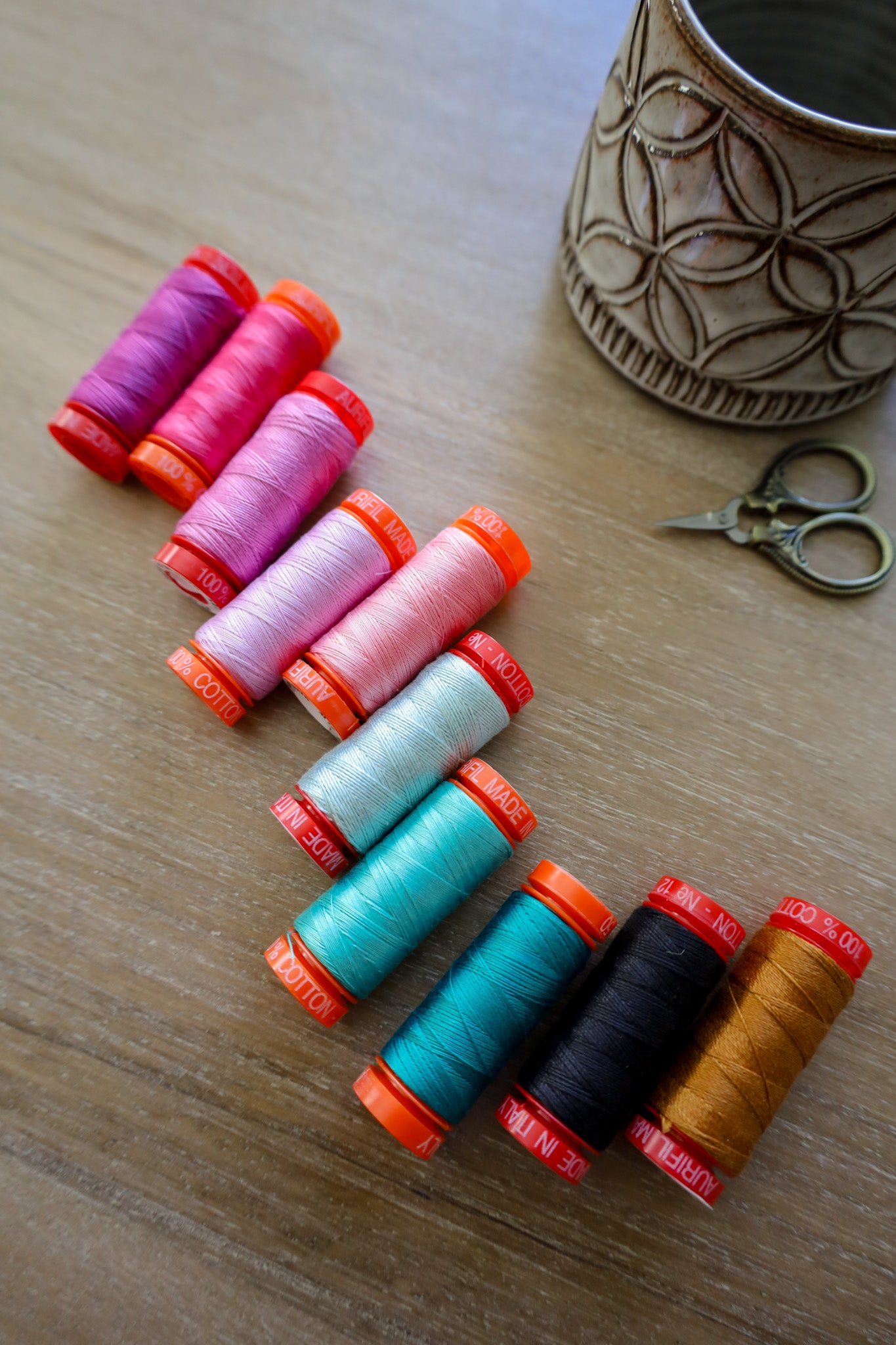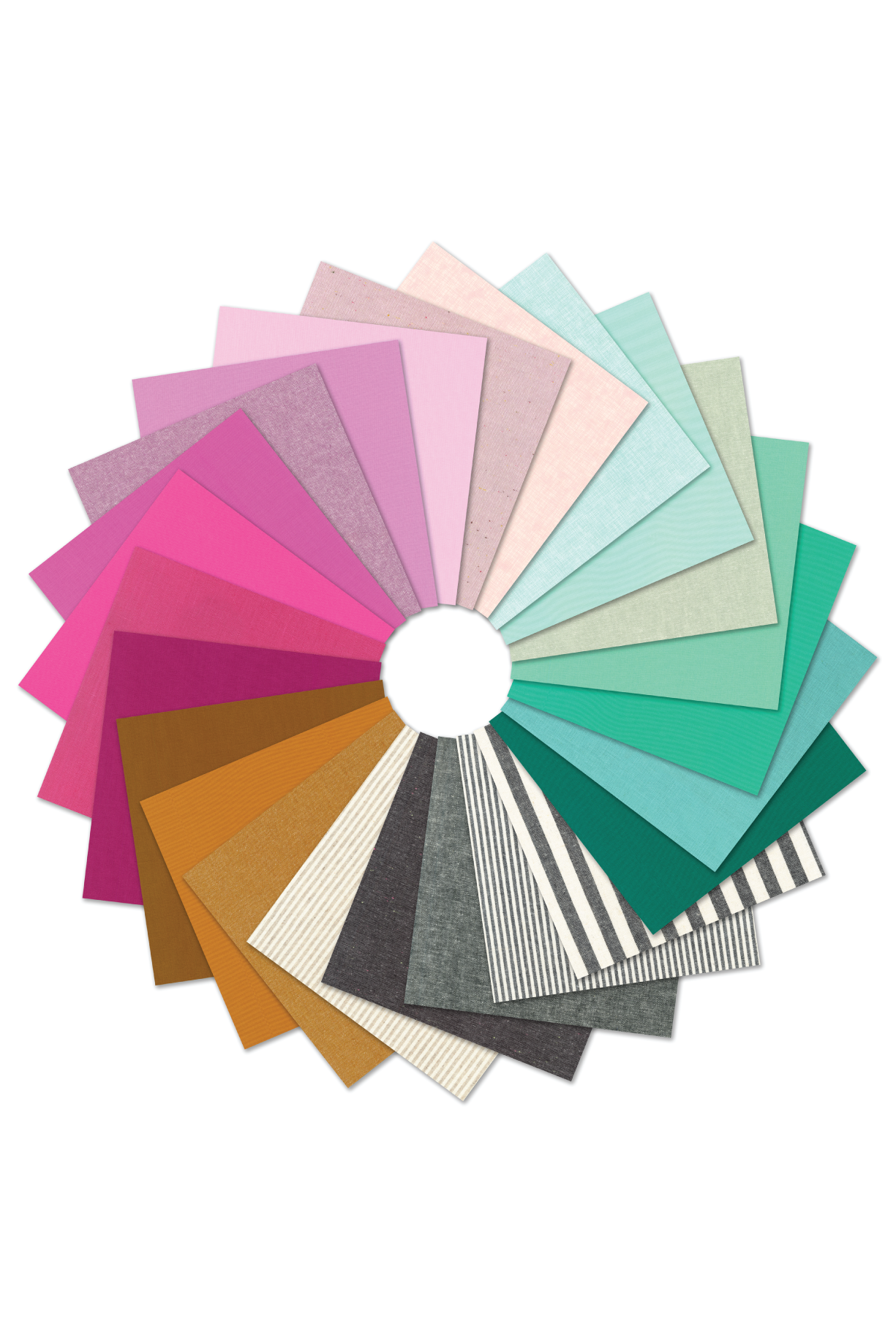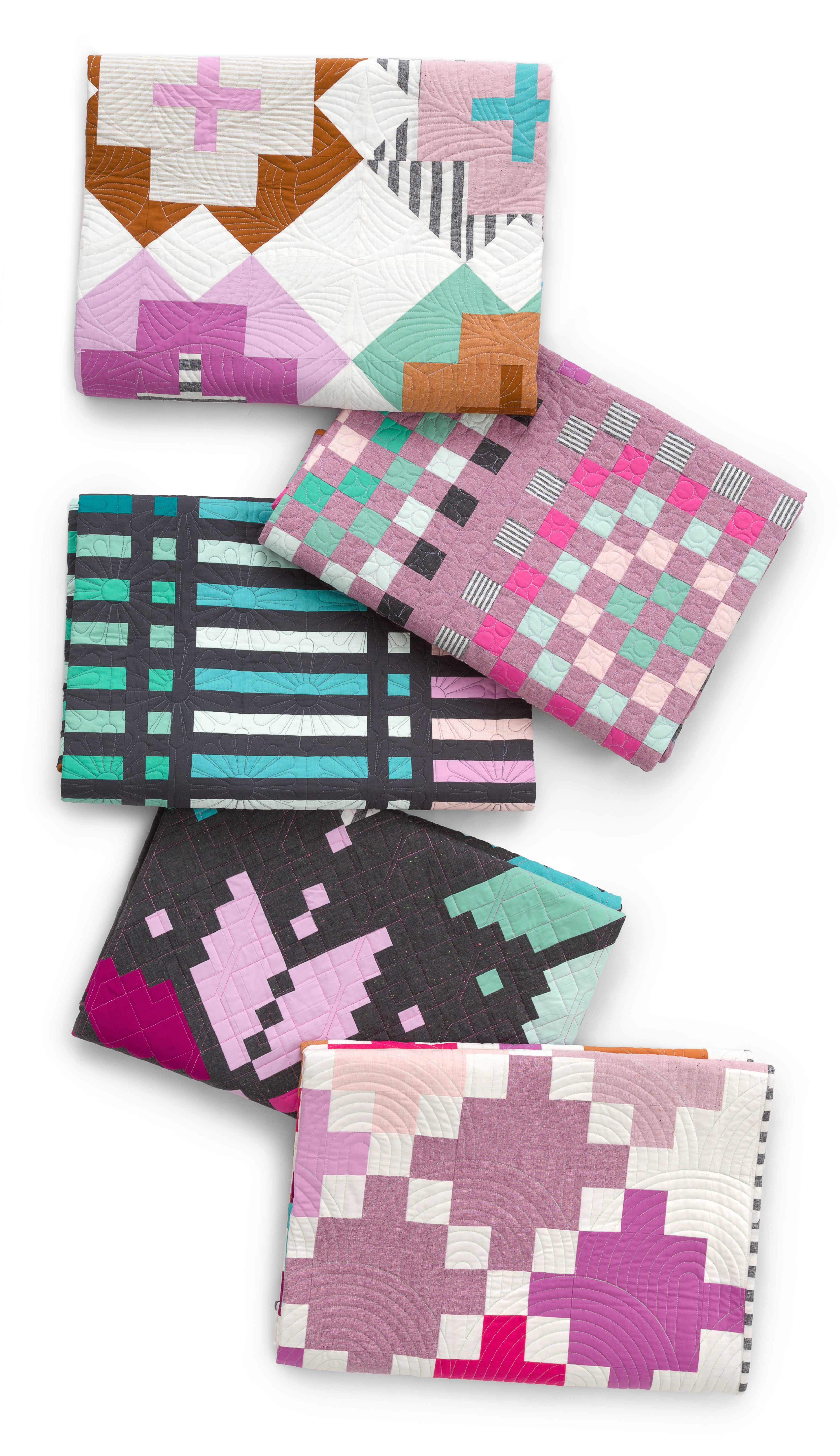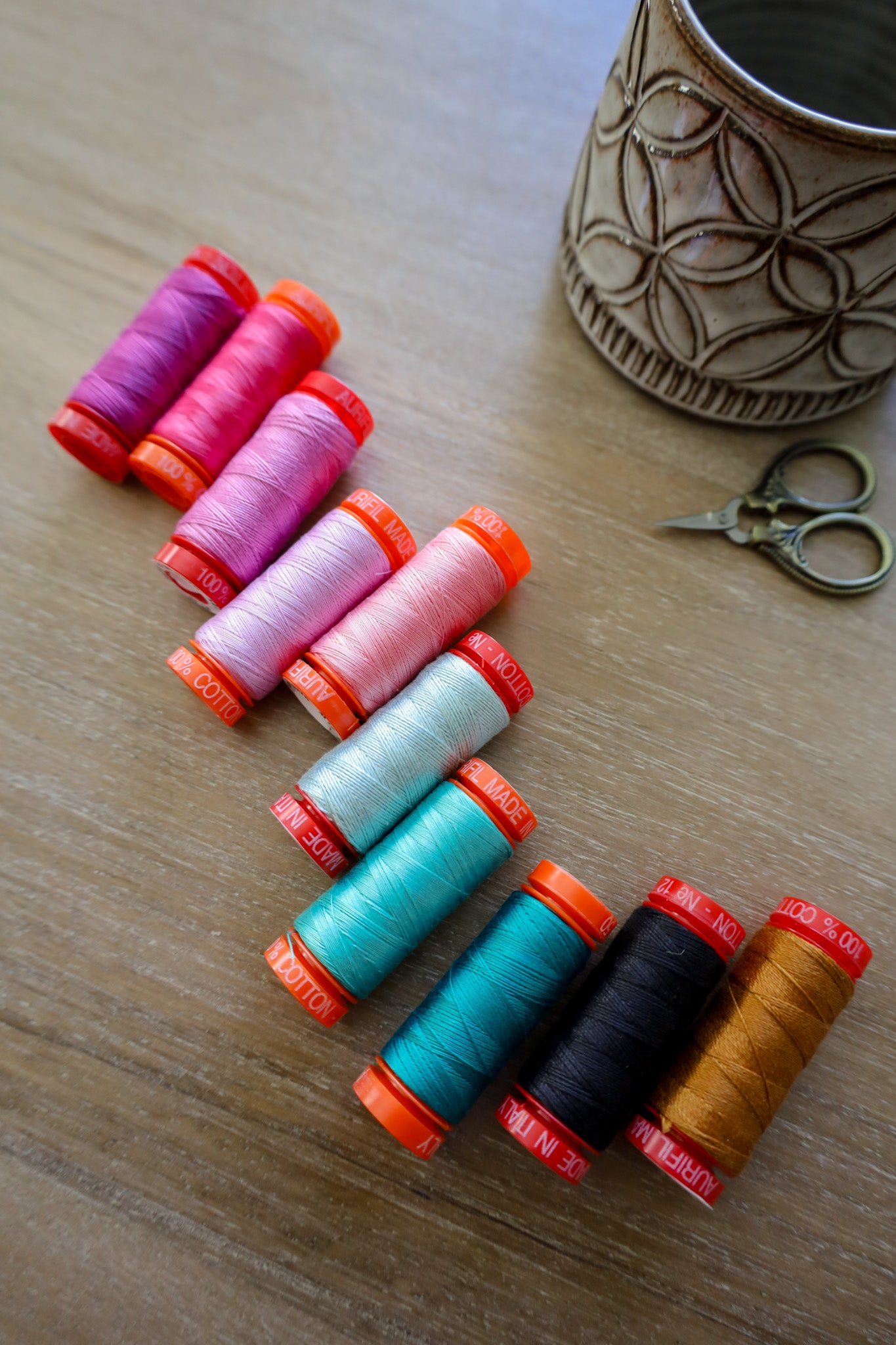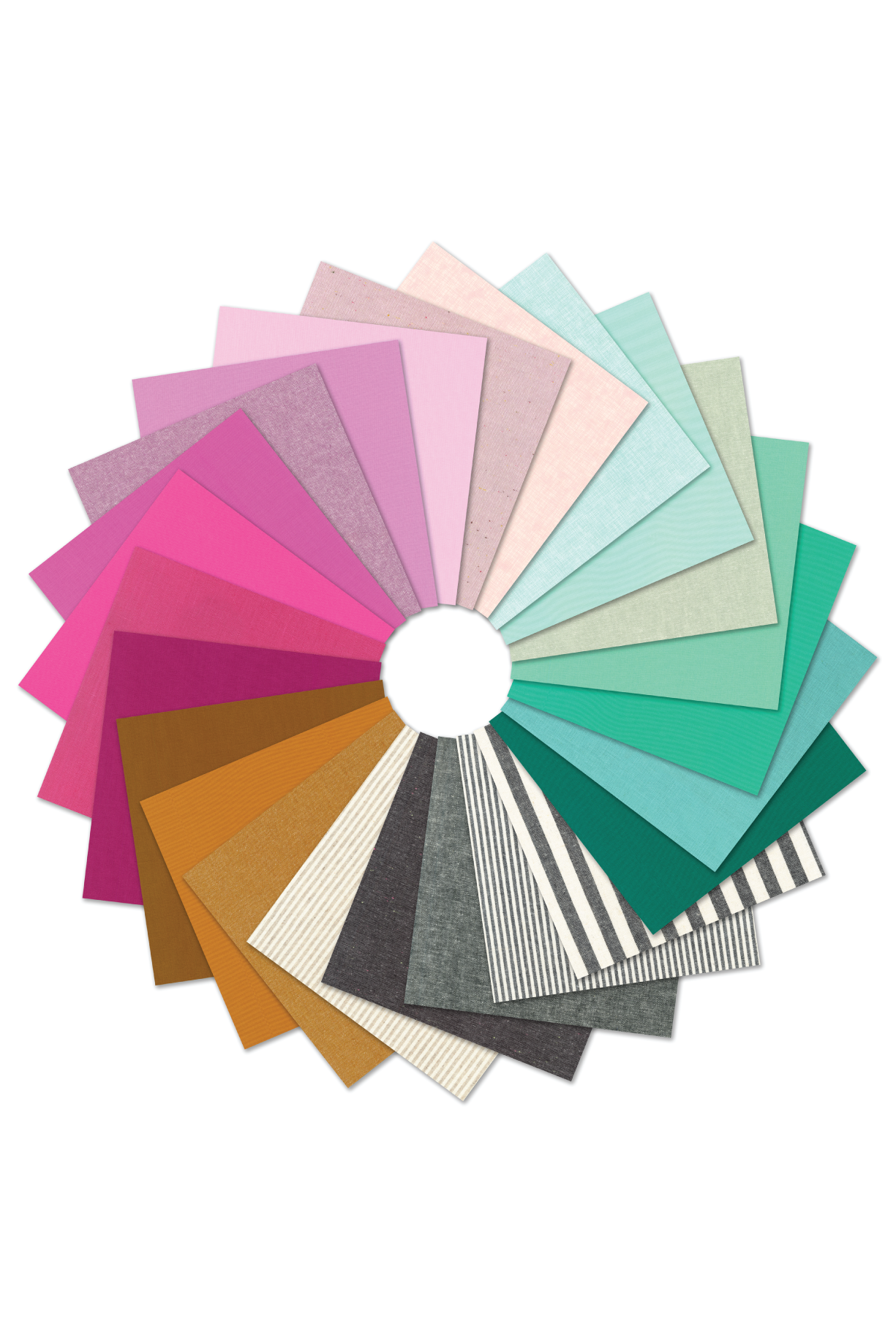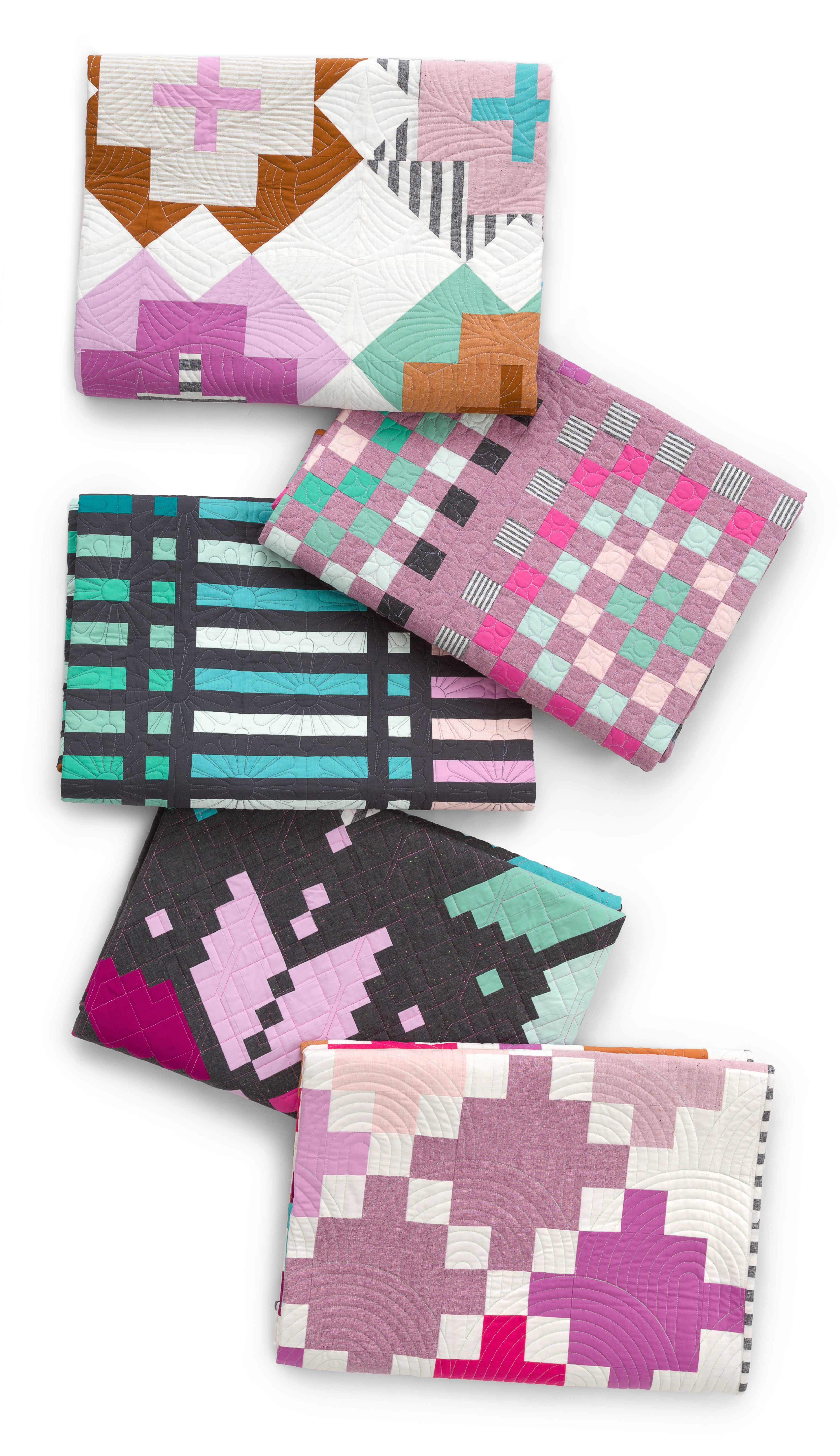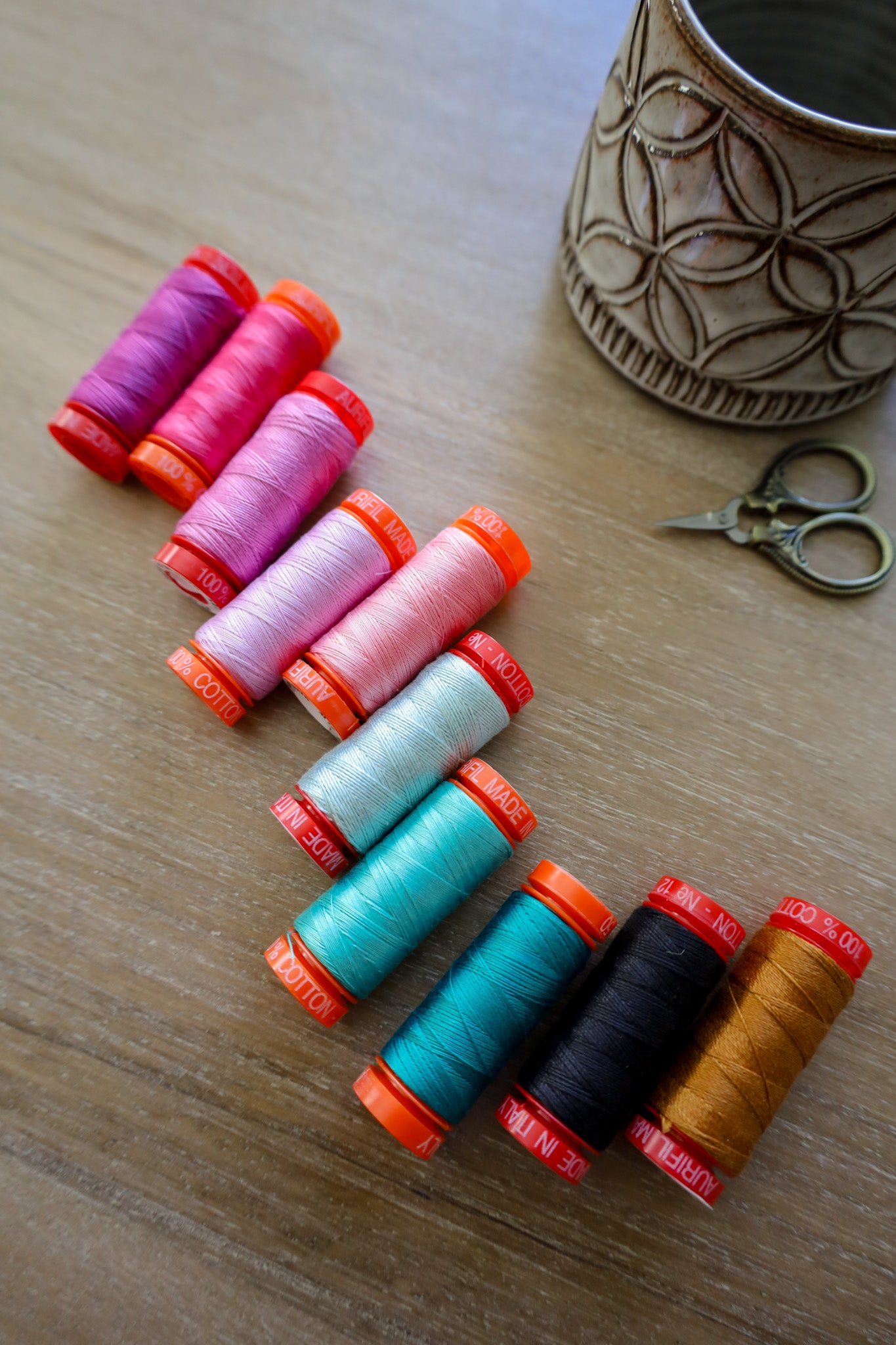 PREORDER - Heirloom: Fat Quarter Bundle
This listing is for PREORDER. Fabric is expected to ship in April. If there are multiple items in your order, we will wait to ship everything all at once.
"Heirloom" celebrates the intersection of traditional and modern sewing. It's dedicated to the rich history of our craft and the legacy that we carry with us as modern makers. This collection perfectly captures a spectrum of color that is bright and happy yet muted and sophisticated. 
Robert Kaufman Palette Picks Fabric Bundle:
24 fat quarters (~18" x 21"); fabrics are a mix of Kona Solids, Essex Yarn Dyed Homespun, Quilter's Linen, Manchester, Chambray, and Neon Neppy

Add some background fabric and use this bundle to create Nightingale, Deco, Celtic Crossing, Church Window, Heirloom Hearts, Rhythm, Knitted Star or Metamorphosis !

If you order multiple quantities of bundles, they will be sent as separate bundles, NOT continuous yardage.
Optional Aurifil Thread Collection:
10 Small Spools; 100% Cotton thread

12wt: 2155, 2535, 2479, 5007, 4241

50wt: 2425, 2530, 2515, 1148, 4093