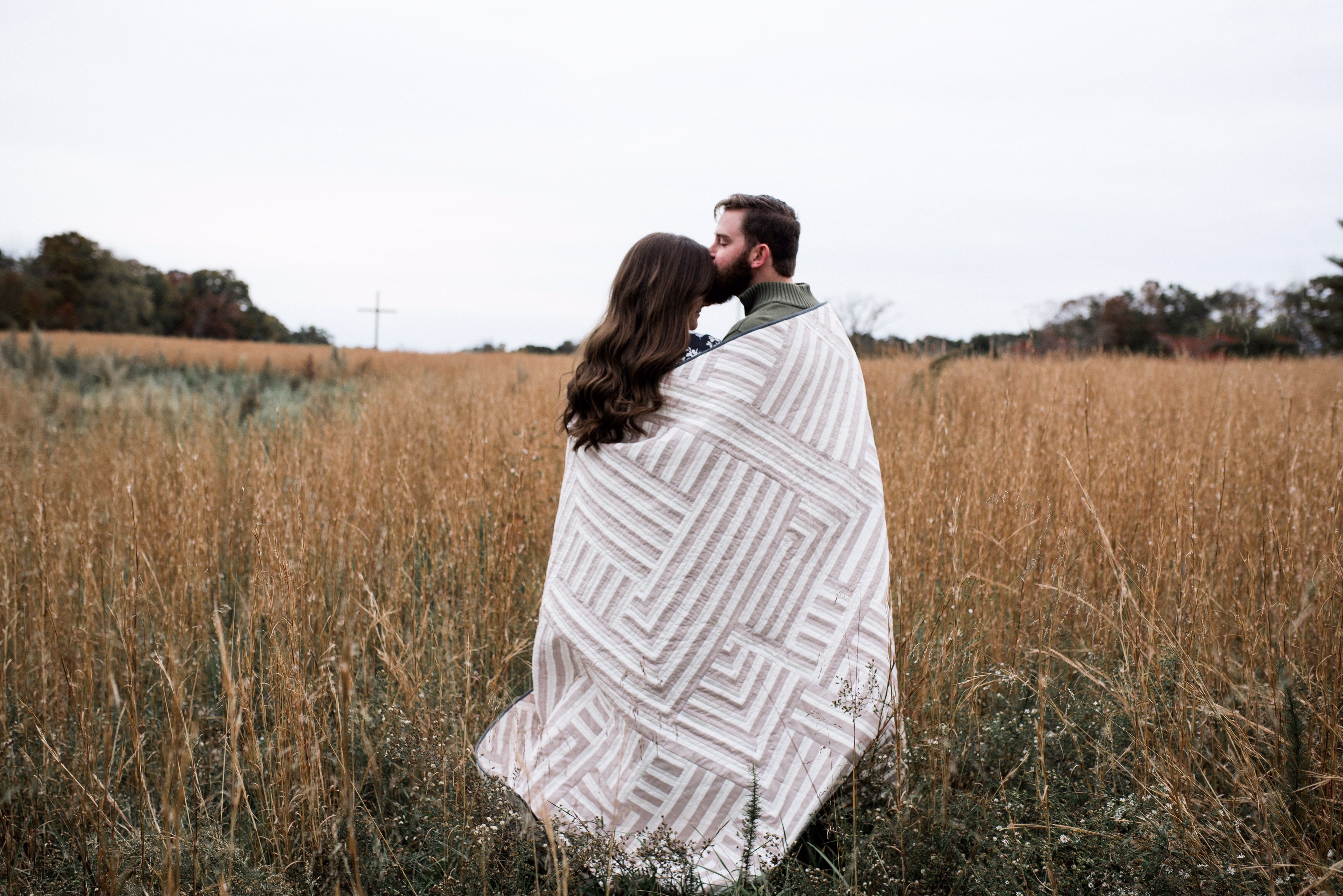 A Namesake + Love of Quilting + Commitment
Our story
our mission
I never felt more nurtured and inspired than when I was creating at my grandmother's house. With her, we celebrated everything single thing that we made together. She made me feel like I had so much beauty and value to add to the world, and that is my goal for you. Through unique quilt patterns, thoughtfully curated fabric ideas and quilting education we aim to inspire, empower and encourage others to create beauty in the world through the art of quilting.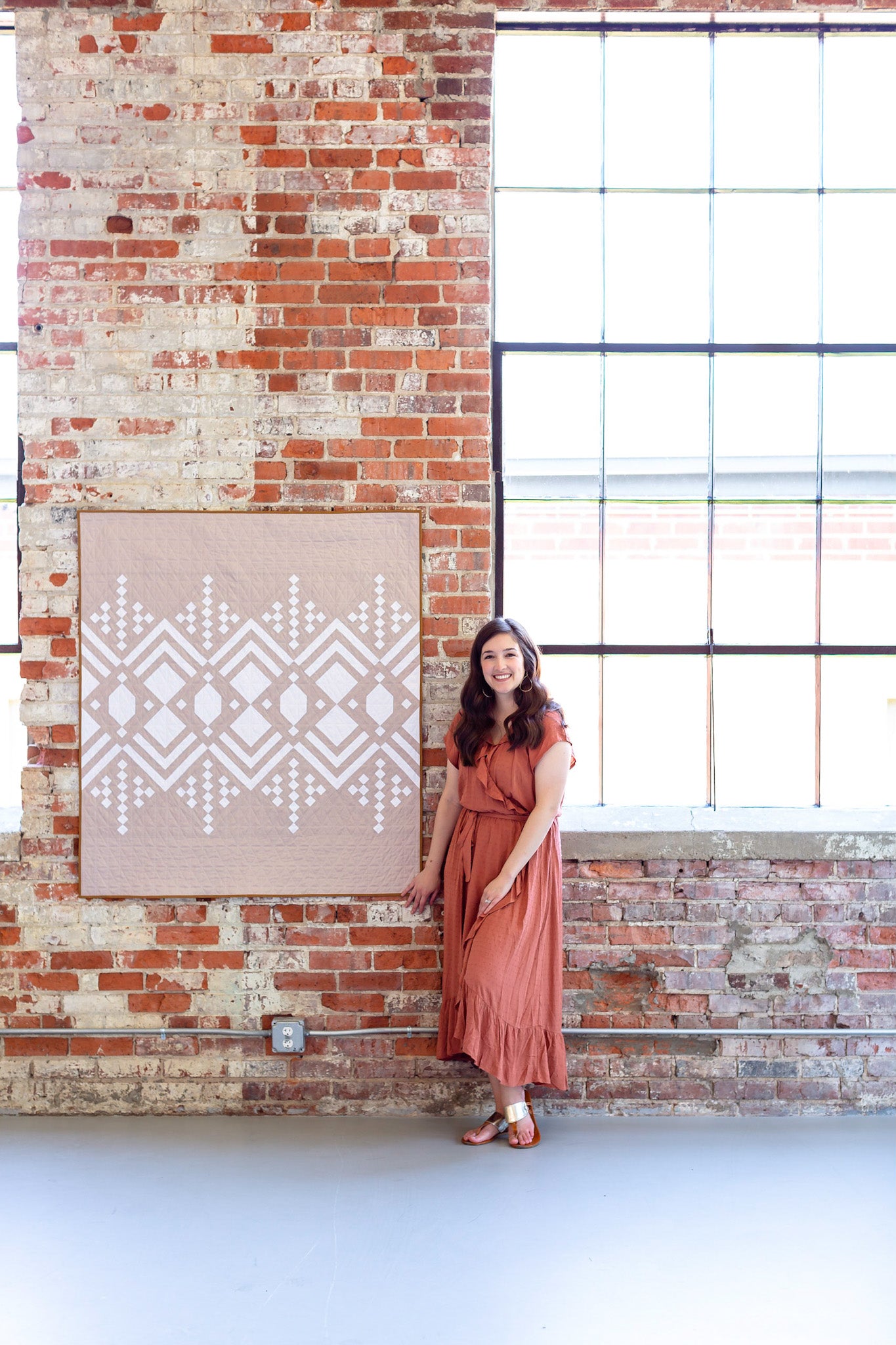 about
brittany
I am a nurse by trade, but I've always had a creative, entrepreneurial spirit. Growing up, I remember hosting lemonade stands and bake sales….. at one point, I created greeting cards out of scrapbook supplies and sold them to friends and family. I also expressed myself musically through playing saxophone and performing in recitals and concerts. I've always had that artistic itch. I was more "myself" when I was creating something. When it came time to choose a major for college, I went with another passion of mine….healthcare. I worked in the Neonatal Intensive Care unit for 7 beautiful years and loved every single second of it. I witnessed countless miracles firsthand and I truly believe that I was right where I needed to be for those 7 years. 
In that time, my grandmother became ill and passed away. She was my best friend and biggest inspiration. I was her only grandchild and our bond was incredibly powerful. I truly believe my creativity was sparked and nurtured by her. I vividly remembers spending summers at her house crafting at the kitchen table. We would create Christmas ornaments, water color paintings, pottery and whatever our hearts desired. While I never had the chance to learn to sew or quilt with granny, she created many quilts on her own....which were later passed down to me.
When she passed away, I inherited most of her crafting supplies, including her 1970s mint green sewing machine. At that point, I never had the desire to sew or quilt (I didn't even know how to turn on a sewing machine), but I felt almost a magnetic pull to this unknown craft, as it felt like it was the *one* skill that we never tackled together.
This was my chance to connect with her memory and learn something new in the process. I knew nothing about this mysterious craft, but the learning process proved to be both fun and therapeutic. I quickly taught myself the skills necessary to create my first quilt, which happened to be a memory quilt using my favorite of Granny's blouses.
Over the next year, I completely immersed myself in quilting really grew my skills leaps and bounds. Friends and family started asking for quilts and other sewn projects, which is what led me to open up my shop in early 2017. In between long shifts at the hospital, I was sewing and quilting non-stop. I eventually got to the point where I had developed my own quilting "look" and style, but I wasn't really seeing that in any of the quilt patterns that I was making. I had a dream that I could create my own unique vibe in the world of quilting, so I started designing my own collection of quilts. I released my first quilt pattern in the fall of 2017, which was truly the start of Lo & Behold Stitchery.
Since then, I've released 20+ quilt patterns that are in both paper and digital format that offer a wide range of skills and designs. My patterns can also be found in various quilt shops throughout the US and internationally.
In 2019, we started offering a variety of quilt kits and fabric bundles in our shop. Choosing fabrics is one of my favorite parts of the quilting process, so helping quilters confidently create quilts that they love brings me so much joy! 
In the fall of 2020, I (very bittersweetly) hit "pause" on nursing to nurture Lo & Behold full time. Since then, we launched Beginner Quilting Academy in 2021 and Triangle School in 2022 with plans for a third online course this year. We continue to add several new patterns a year to our library with many more projects in the works.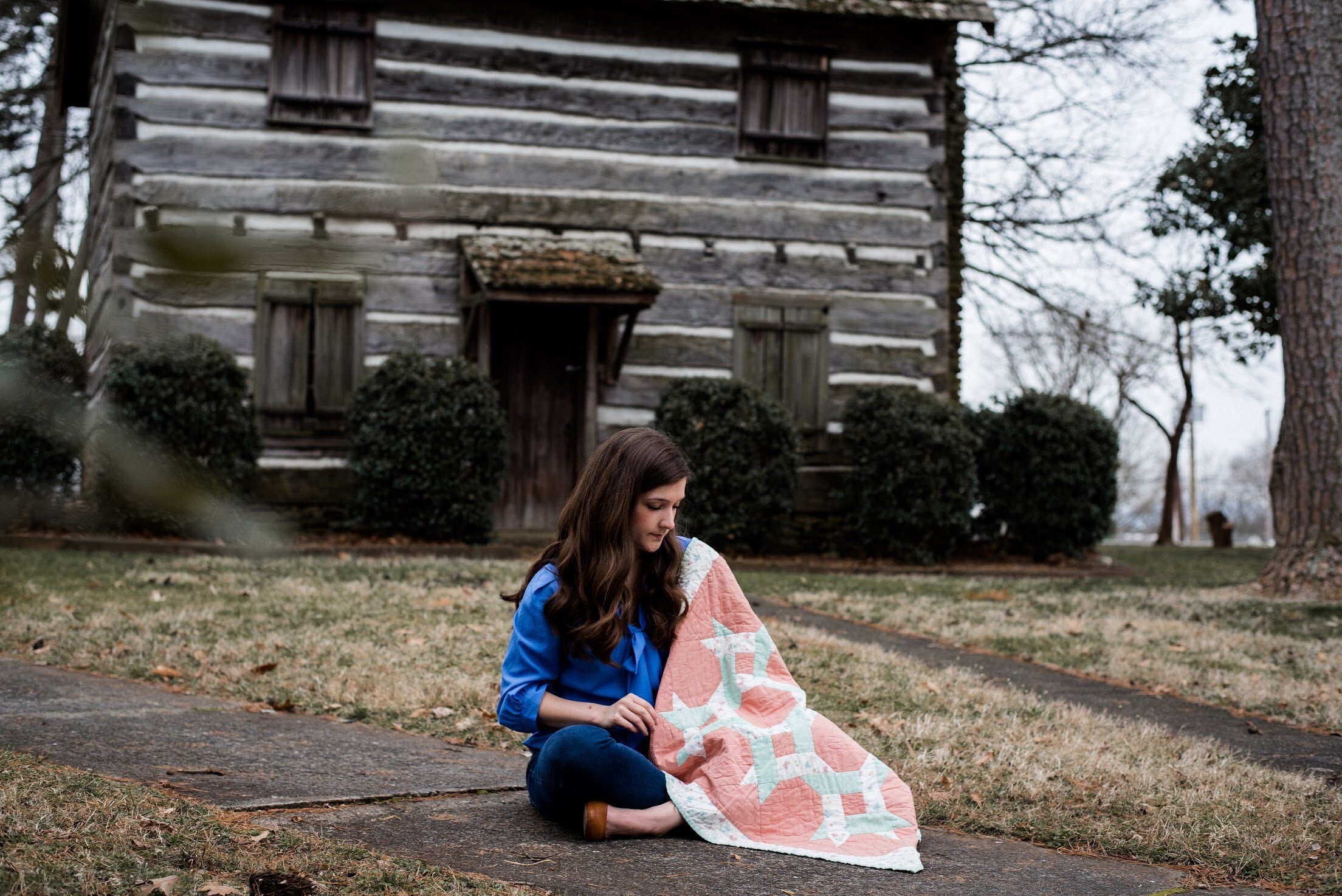 Founder, Designer and CEO
Brittany Lloyd
When I'm not working: Taking a drive on the Blue Ridge Parkway, hiking a mountain trail, sitting on the back porch, listening to the birds, searching for wildflowers.
I'm inspired by: Geometry, symmetry and how shapes play together. Wildflowers, sunsets, colors that are naturally found in nature. Traditional quilting techniques.
Must haves: Cozy slippers, Gretchen Quinn Pottery, Salt & Vinegar popcorn, a puff quilt, a glass of red wine.
It might surprise you to know that: I haven't missed an episode of the Bachelor/Bachelorette since 2007. It's my guilty pleasure!
Words of advice about quilting: Create what brings you joy.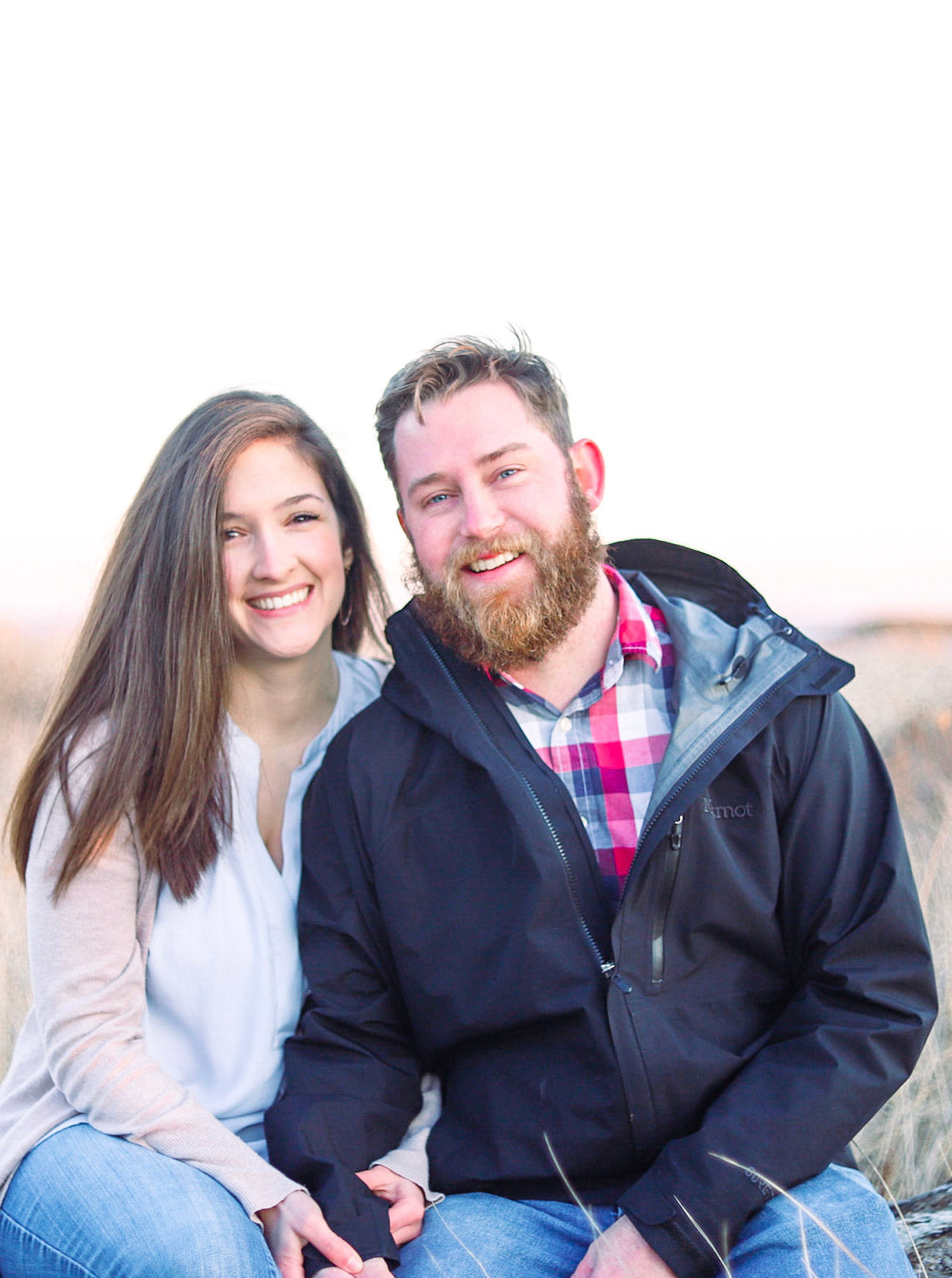 operations director
Peter Lloyd
Peter joined the Lo & Behold team full time in 2020.  He makes sure that we have everything that we need for printed patterns, quilt kits and overall that things operate smoothly from day to day.  He's in charge of creating kits, assembling bundles and shipping orders. He also keeps Brittany fed, something Brittany's very thankful for! :)
When I'm not working: you can find me hanging out in Western North Carolina. We love where we live in Black Mountain. From Hiking to see the best mountain views or waterfalls, to experiencing all the best breweries and eateries this area has to offer. Additionally after being a restaurant manager in my previous career, I now happen to be the chef and mixologist for our household.
I'm inspired by: my senses. I love to experience the taste/smell of a wonderfully plated piece of food, the sound of a great concert, or the sight of a majestic mountain view.
Must haves: Gummy bears (preferably Black Forest), Dan Le Batard with Stu Gotz Podcast, Fantasy Football, Dave Matthews Band, and a heating pad for my back after a long day of cutting fabric.
It might surprise you to know that: I love magic tricks and illusions. While somewhat out of practice now, I did card tricks (sleight of hand) growing up. It was one of the things that I used to impress Brittany when we first met.
Words of advice about quilting: If I can do it, anyone can! In my very limited quilting ability, I would say  that repetition and consistency are key. I know starting out I could get a little frustrated if seams weren't flat or if a block didn't line up...but the more you practice any skill, the easier it will become. I also had a pretty good teacher. ;)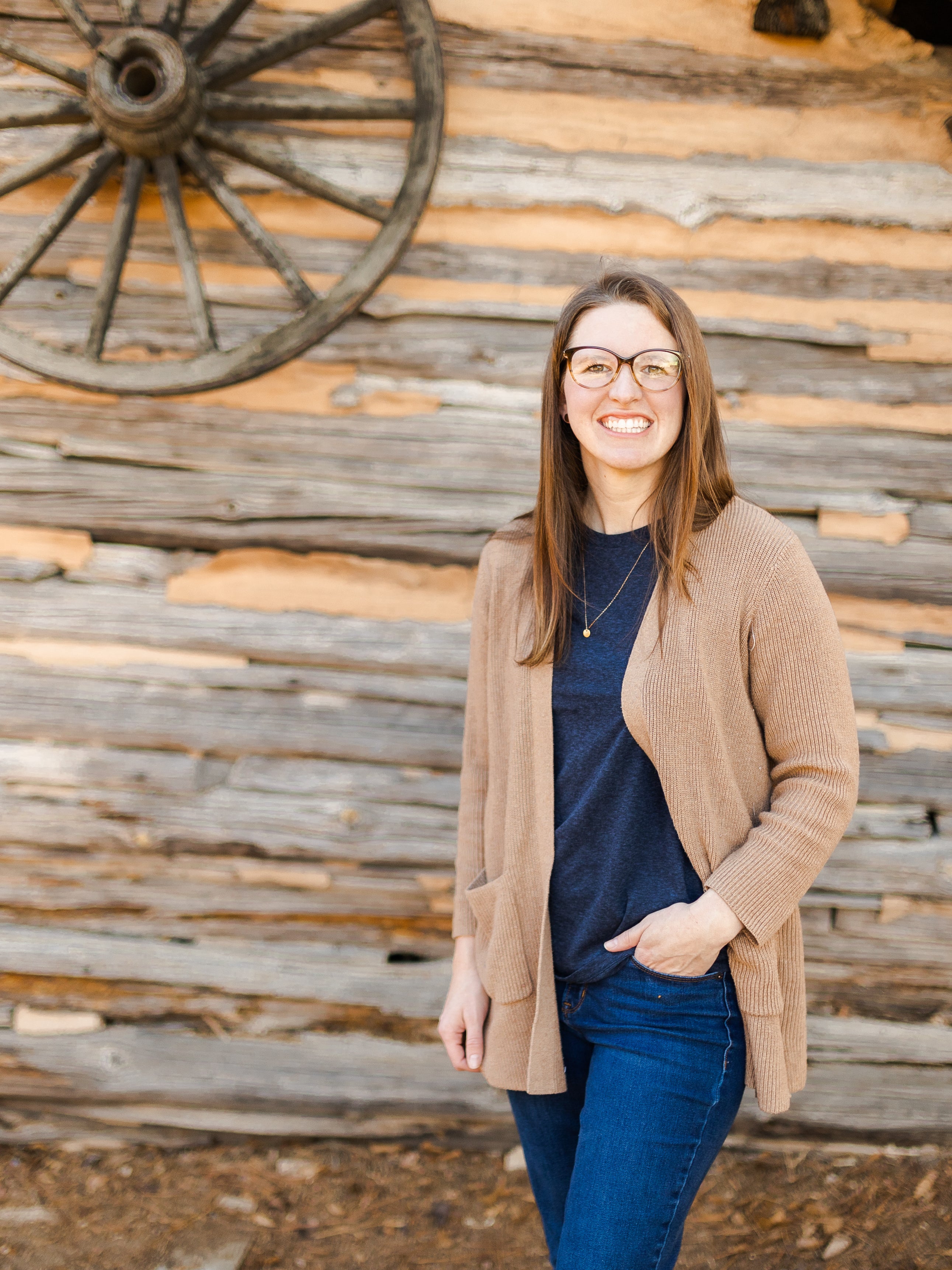 Community Manager
Kara Holland
Kara joined the team in 2021 to help with sample sewing and other creative odds and ends. Over the years, she's morphed into our Community Manager, helping assist students within our online courses as well as managing our customer service experience. Plus she still does some sample sewing from time to time!
When I'm not working: you can find me chasing a little one around our homestead. My full time job is being a stay at home mama & raising him is one of greatest joys in life. Outside of being a mama & the Lo & Behold Stitchery community manager, I love hand-quilting, hiking, gardening, thrifting/antiquing and spending time in nature.
I'm inspired: by the change in the seasons. Just as soon as you get tired of one, a new season is on its way and it is the same, yet so different each and every year.
Must haves: slippers, vanilla coffee creamer in my morning cup of jo', a seasoned cast iron pan,  and a well fitting pair of jeans.
It might surprise you to know that: my background is actually in agriculture! I grew up on a small farm & in the family feed business. I went to North Carolina State University to study agriculture education, taught middle & high school agriculture, worked in crop protection, and managed our family feed & pet supply businesses. While I've always loved stretching the creative side of my brain, having my son encouraged me to take a leap of faith into this new career path of quilting.
Words of advice about quilting: just start! If you're wanting to learn how to quilt or are a seasoned quilter wanting to learn a new technique, just start! Often, taking the first step of actually starting is the hardest. No amount of research or gathering the perfect tools is actually going to make something. The creating & making comes from you, taking the leap of faith and just seeing what happens.
Creative project manager
Elizabeth Bolten
Elizabeth joined the team in 2023 as our Creative Project Manager. She helps us efficiently execute new project ideas and facilitates operations within Lo & Behold. Her specialty is optimizations and workflows, so she helps us stay organized and efficient!
When I'm not working: Iowa has a rich network of (rails-to) trails, you can usually find me cycling through farmlands and rural communities or camping, exploring both locally and throughout the country. Quilting & sewing always.
I'm inspired by: Nature, being outdoors. Family. The unexpected. Art. Watching everything come to life again after a long, cold winter. A well stocked kitchen. DMB. A crackling campfire with a star filled sky overhead.
Must haves: Morning's first cup of coffee. Family time. Being outdoors, cycling, camping, traveling. House plants. A good book to read. Finding the best local eateries. Creative time.
It might surprise you to know that: I used to own a bakery specializing in custom designed wedding and hyper realistic 3D cakes. I loved the challenge of taking customers ideas and turning them into yummy, edible art!
Words of advice about quilting: Enjoy the process of learning and keep pushing your boundaries. Know what inspires YOU and create from that place!
brand
partnerships
Recognition
"Top 20 Quilting Influencer, Top 5 Rising Stars Award" August 2023, given by Quilting Daily
Juried Quilts: QuiltCon 2020 - Interwoven quilt, Model Farm quilt
Juried Quilts: QuiltCon 2019 - Interwoven quilt, Shades of Citrus quilt, Mountain Horizon quilt
Where to find us
Lets Connect!