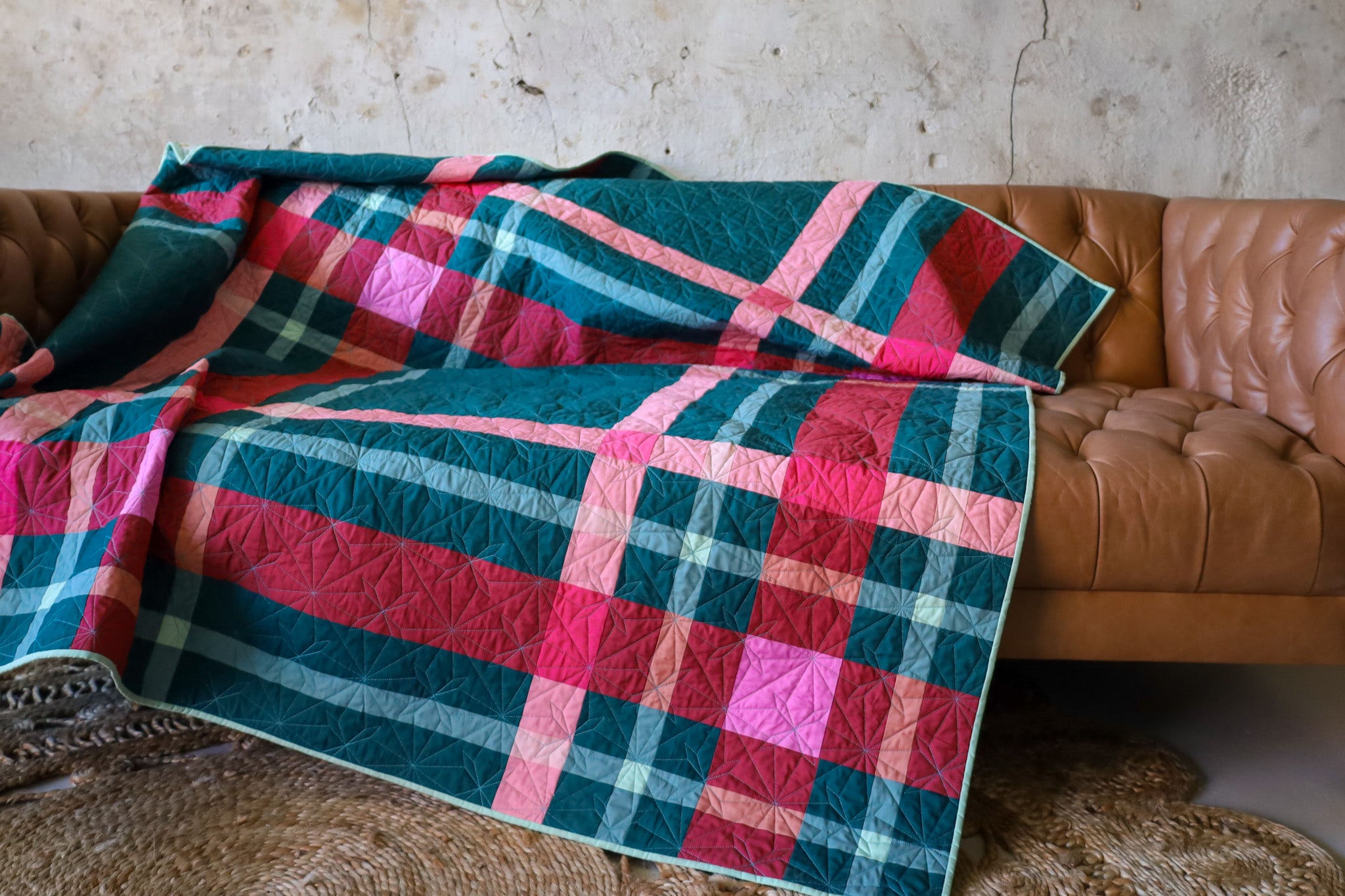 MODERN DESIGN
Quilt Patterns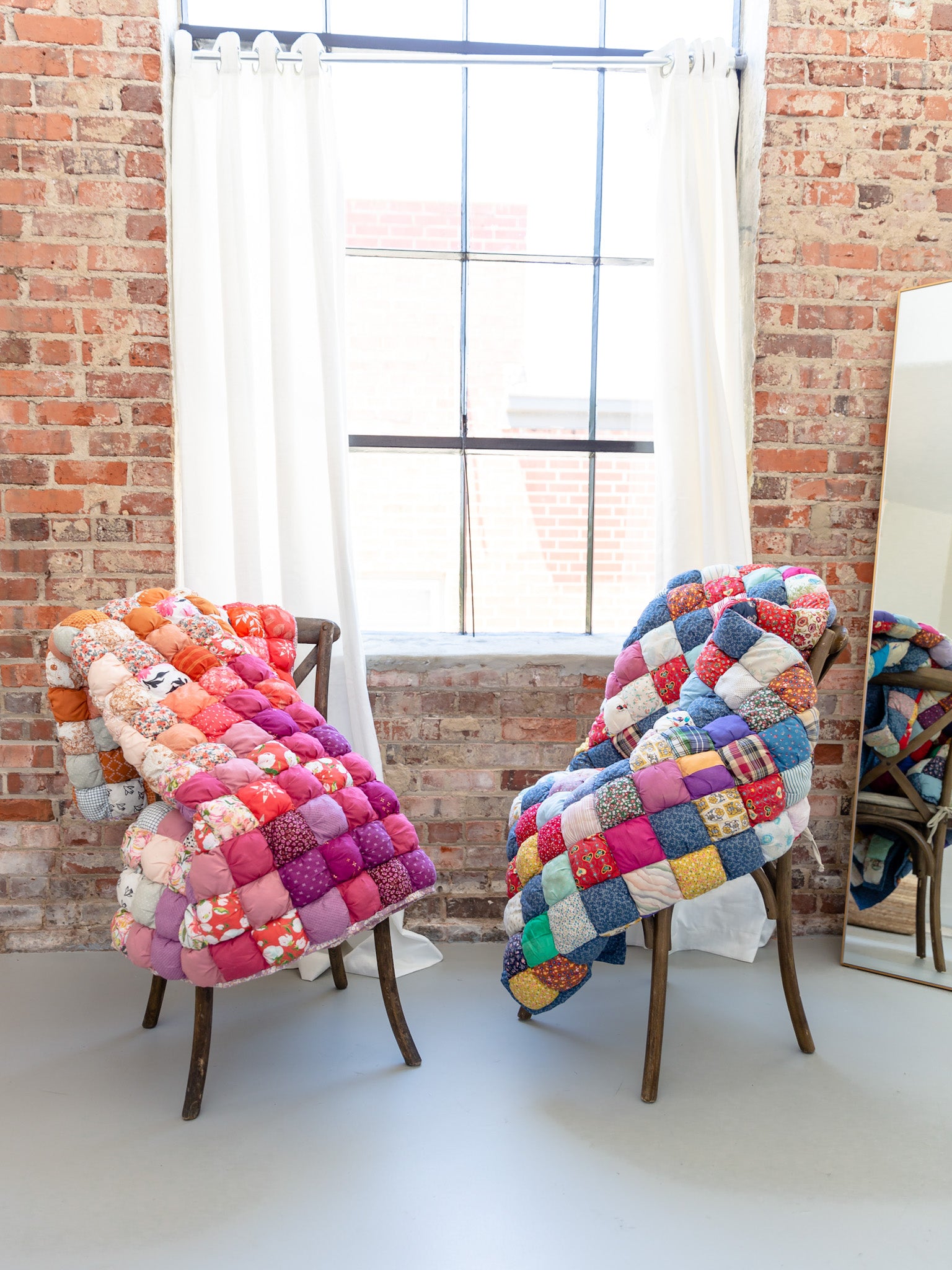 OUR MISSION
Through unique quilt patterns, thoughtfully curated fabric ideas and quilting education we aim to inspire, empower and encourage others to create beauty in the world through the art of quilting.  - Brittany Lloyd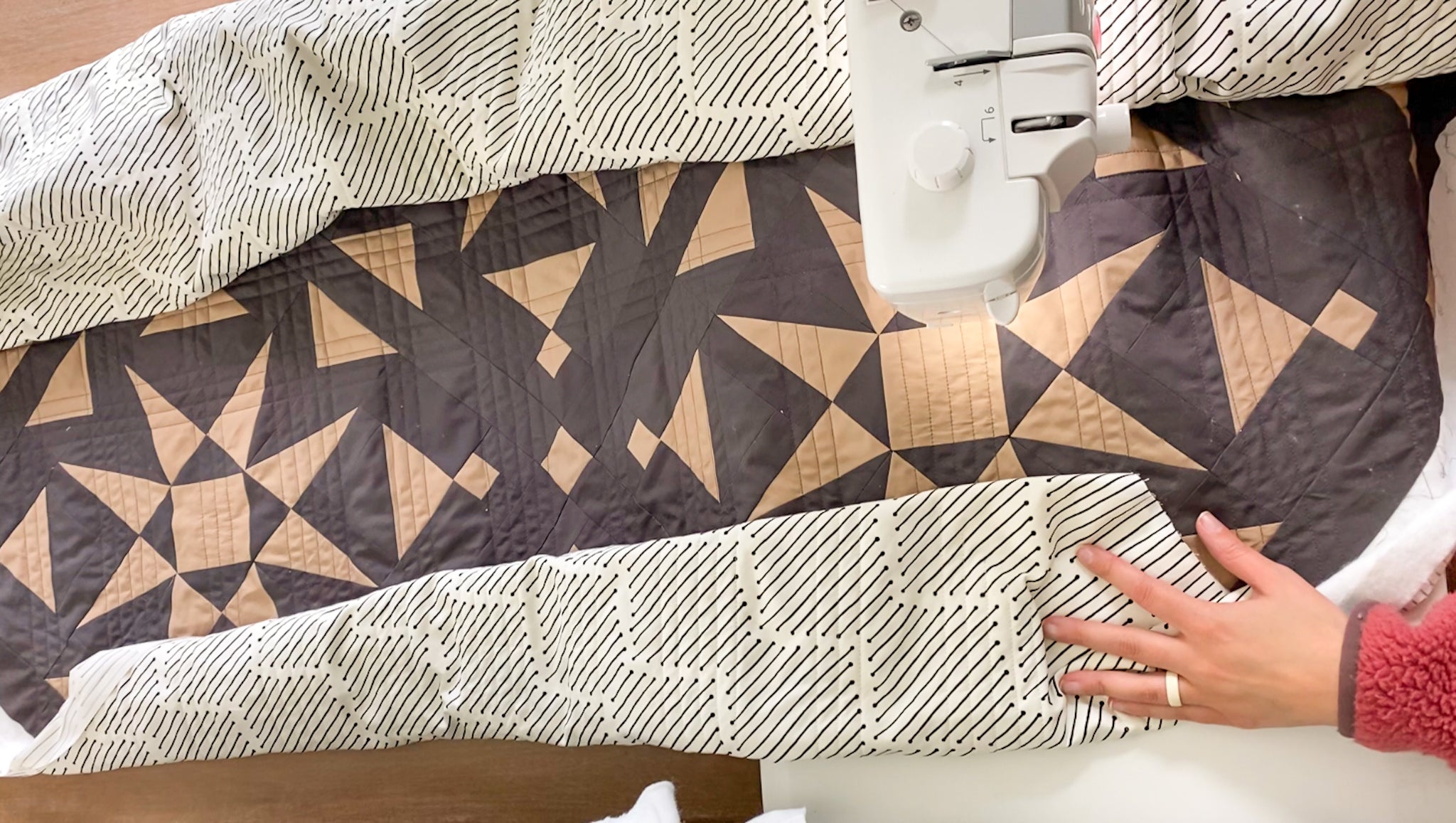 Quilting Education
Online Courses + Tutorials
Come sew with us! We offer a wide variety of quilting tutorials & online courses for all skill levels.
Kits, Bundles & Supplies
FABRICS & NOTIONS
We love fabric! We offer quilt kits exclusively for our patterns and fabric bundles for any occasion along with a few of our favorite notions. Kits and bundles are added to the shop regularly, check back often to see whats new!
new on the blog
We've got just a couple of weeks until Christmas & one of my favorite things to do is to shop...
Exciting news! Robert Kaufman's 2024 Kona Color of the Year is HERE!  I was so excited to have t...
I'm so excited to share this next Upscale Plaid sample with you all! In case you missed it, Upsca...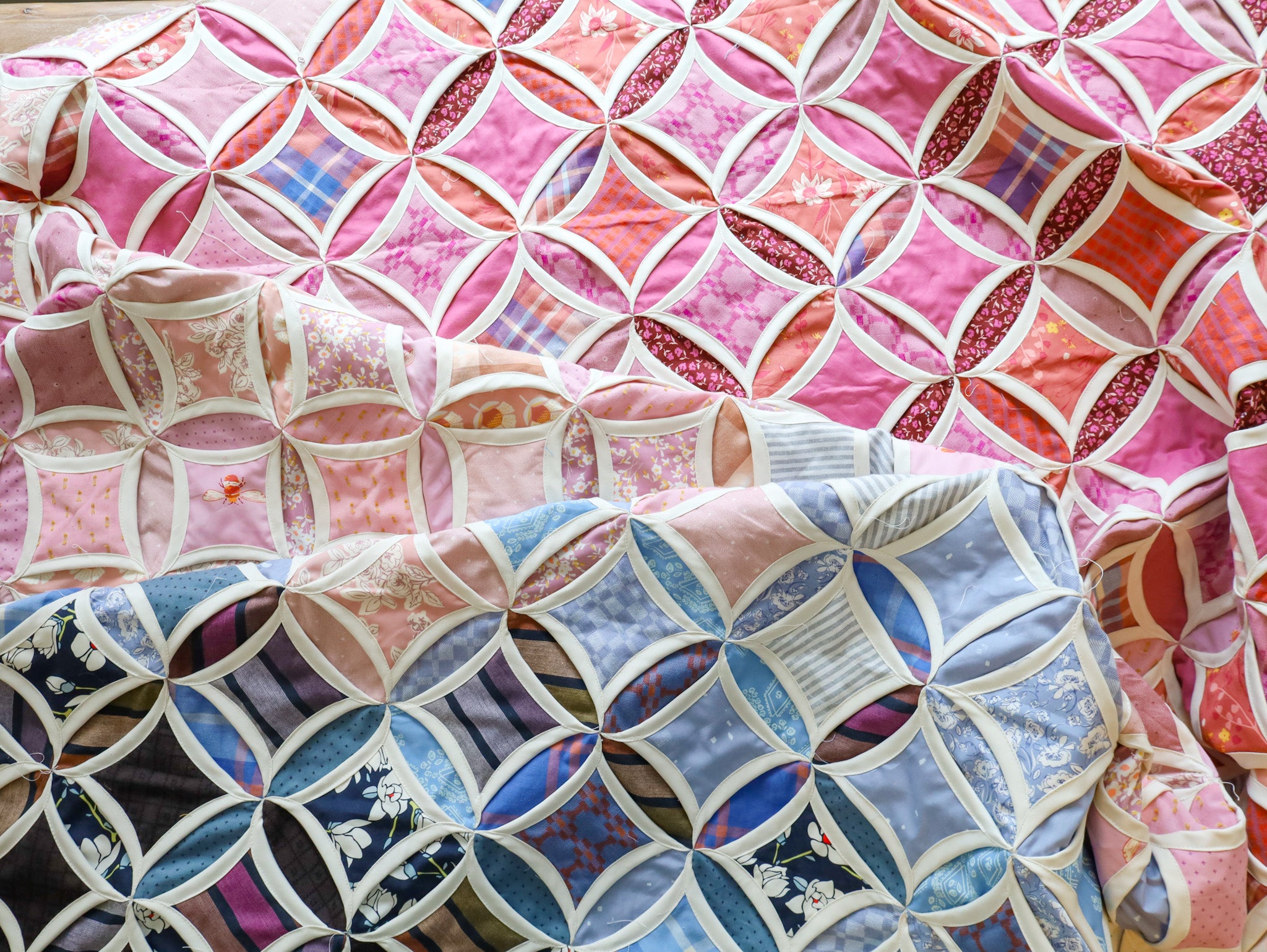 Scrappy Windows Quilt Along
Join Us!
Thank you to everyone who participated in the Scrappy Windows Quilt Along, we loved seeing everyone's beautiful creations!
Not to worry if you missed it, all of the QAL content is posted on our Quilt Along Blog where I also share tips and tricks to make Scrappy Windows.
The FREE Scrappy Windows pattern includes 5 sizes and lots of colorway inspiration for you to choose from!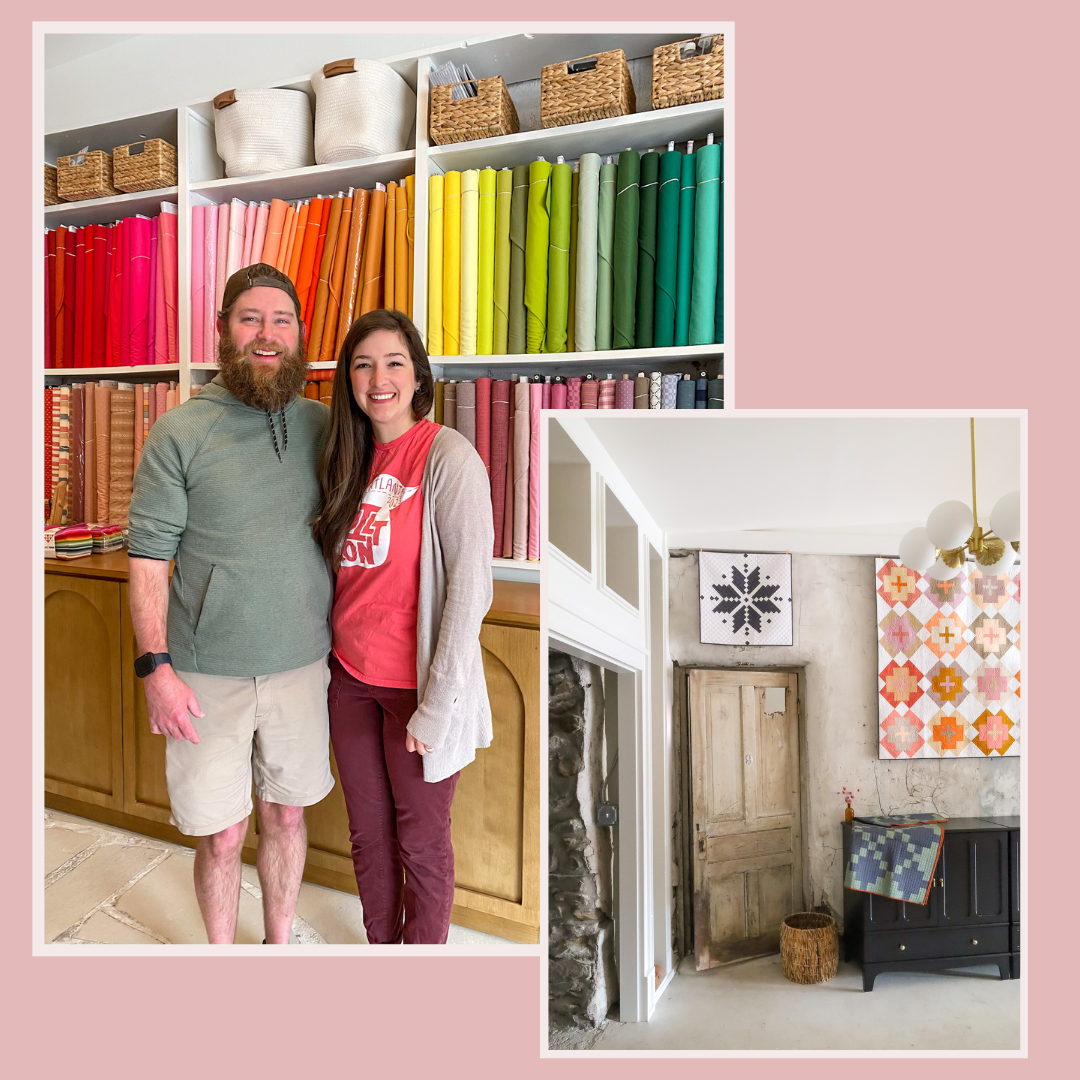 come see us!
Our Studio
Upcoming Open House dates will be posted here and shared in our newsletter as soon as they are available!
We are thrilled to welcome you to our historic studio in downtown Black Mountain, North Carolina. Located in the beautiful Blue Ridge Mountains about 15 miles east of Asheville, NC, we're surrounded by tons of things to do and see.
Just a friendly reminder we are ONLY open to the public during special open house dates.
Brittany + Peter
who we are
Dream chasers. Working hard to turn our ideas into reality. Believing in our mission to inspire, empower and encourage others to create beauty in the world through the art of quilting.
Thank you. We feel so incredibly blessed and grateful that we get to do this each and every day together and with all of you. Thank you for being here and a part of our community.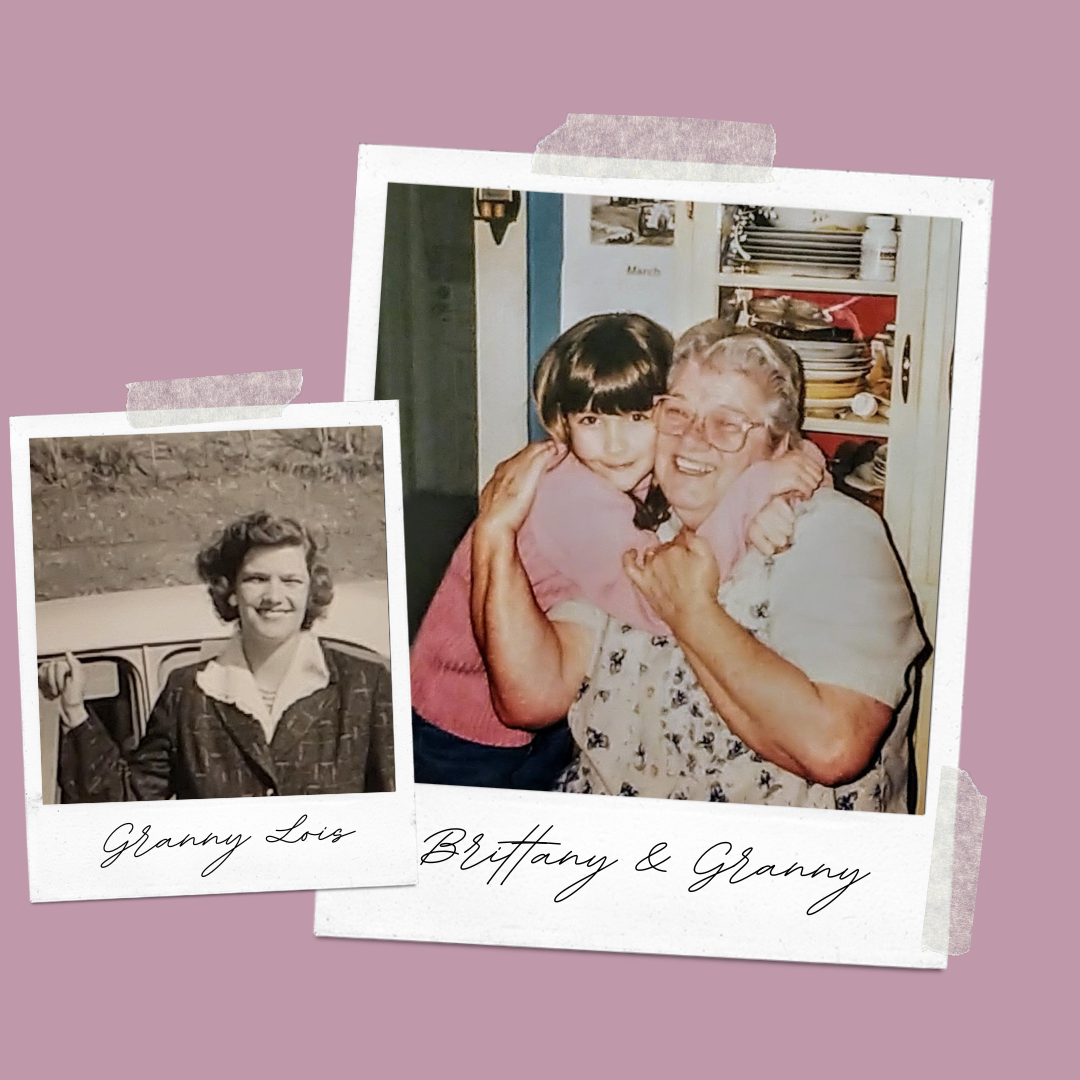 lo & behold
a namesake
My granny was my best friend and biggest inspiration. My creativity was sparked and nurtured by her. I fondly remember spending my summers at her house crafting at the kitchen table. We would create Christmas ornaments, water color paintings, pottery and whatever our hearts desired. While I never had the chance to learn to sew or quilt with granny, she created many quilts on her own....which were later passed down to me. In part quilting is a way for me to connect with and honor her memory. Becoming a quilter has been a such a beautiful journey of creating, learning, healing, and remembering. Im forever grateful to my granny for being the start and heart of my love for quilting. Including her name as a part of Lo (Lois) & Behold Stitchery was important and is so special to me.
handmade quilts
we're occasionally able to offer handmade quilts for purchase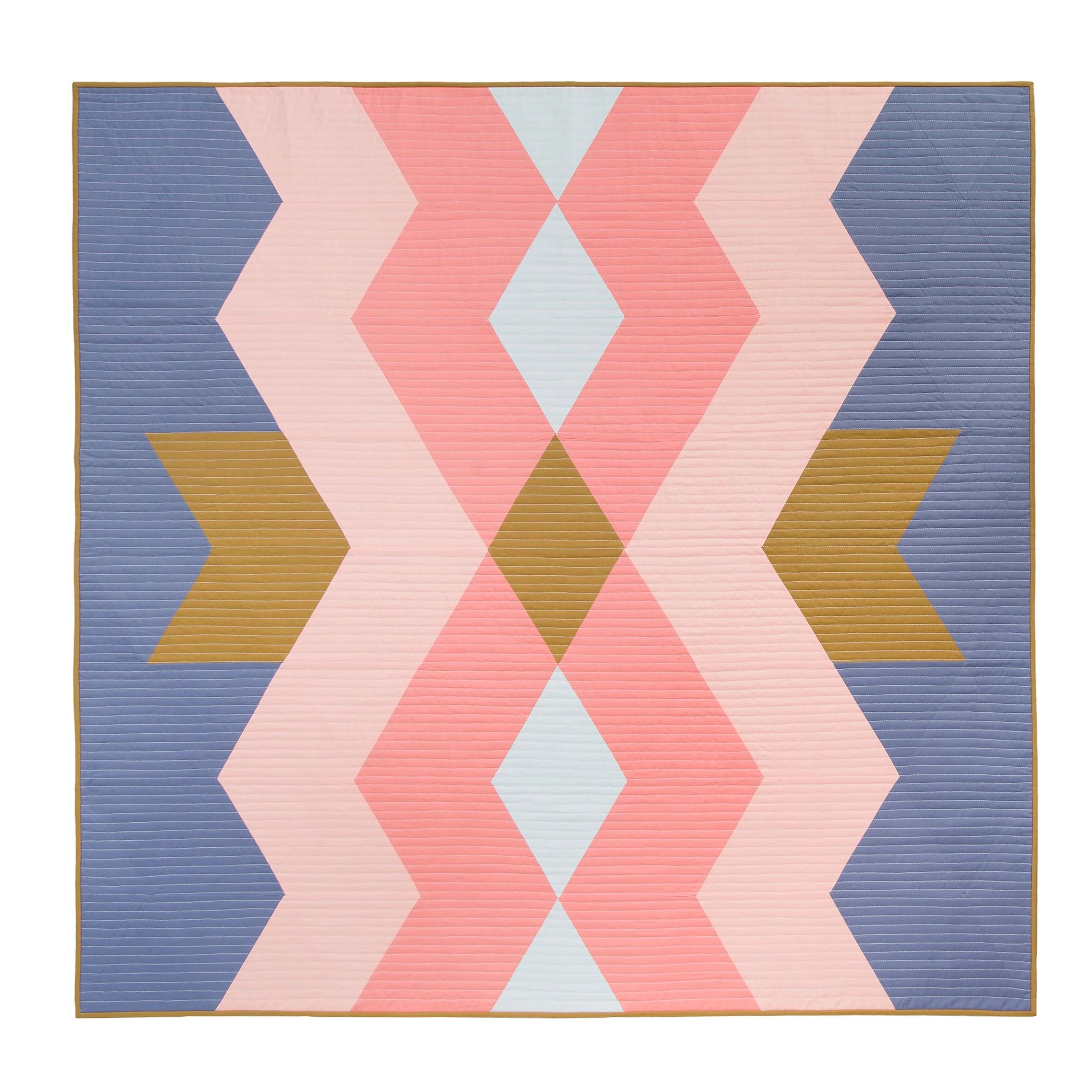 handmade
southwest diamonds quilt
crib/lap size