Interwoven Quilt Along Week 6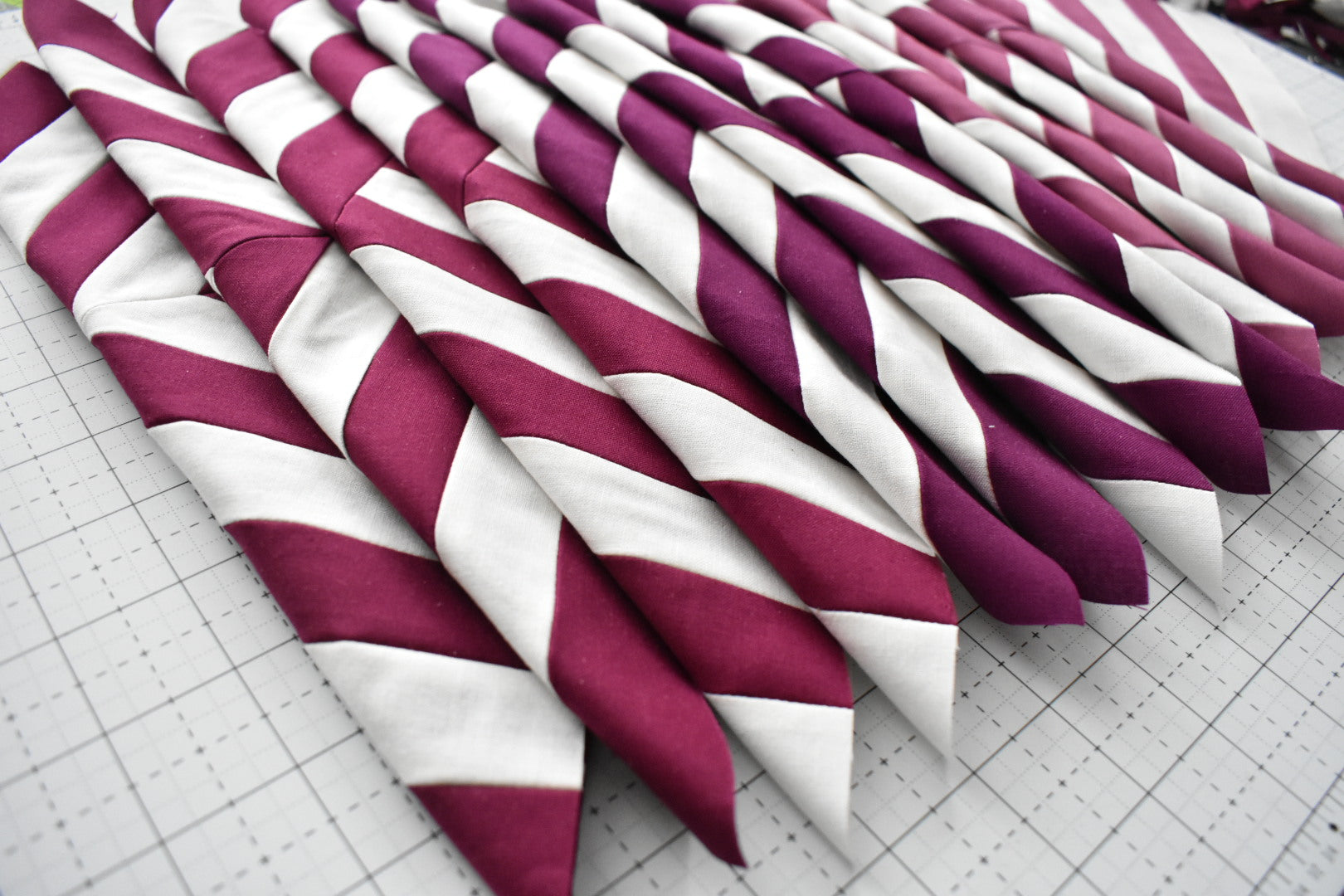 It's Week 6 of the Quilt Along! Wahoo!
.
.
It's our final week of making blocks, and I don't know about you guys, but I'm so excited to start assembling this quilt top! 
.
If you are creating a Traditional Interwoven, you'll be making your B4 blocks. If you're making a modern version, you'll be making Colors 7-9 (Baby) or Colors 9-11 (Throw).
.
.
My colors are changing from pink to purple this week, and I'm loving how they all look together!
.
This week, our prize is sponsored by yours truly! I've been sorting through my fabric stash recently, and I "accidentally" created this lovely bundle! Most of it is yardage, but there are also some smaller pieces as well.
.
I'm also going to throw in a $50 Amazon gift card! 
.
Enter to win the fabric bundle AND the Amazon gift card by sharing your Week 6 progress to social media and use the hashtag #interwovenQAL. The winner will be randomly chosen next Monday, March 11th.
.
Next week is our catch up week, so if you've gotten a little behind, no worries! You'll have a chance to catch up next week. :)
.
Alright friends, that's all for now! I'll see ya'll next week with a peak at all of my blocks put together. It's such a pretty combination, so I'm excited to share!
.
Brittany