Interwoven Quilt Along- Week 5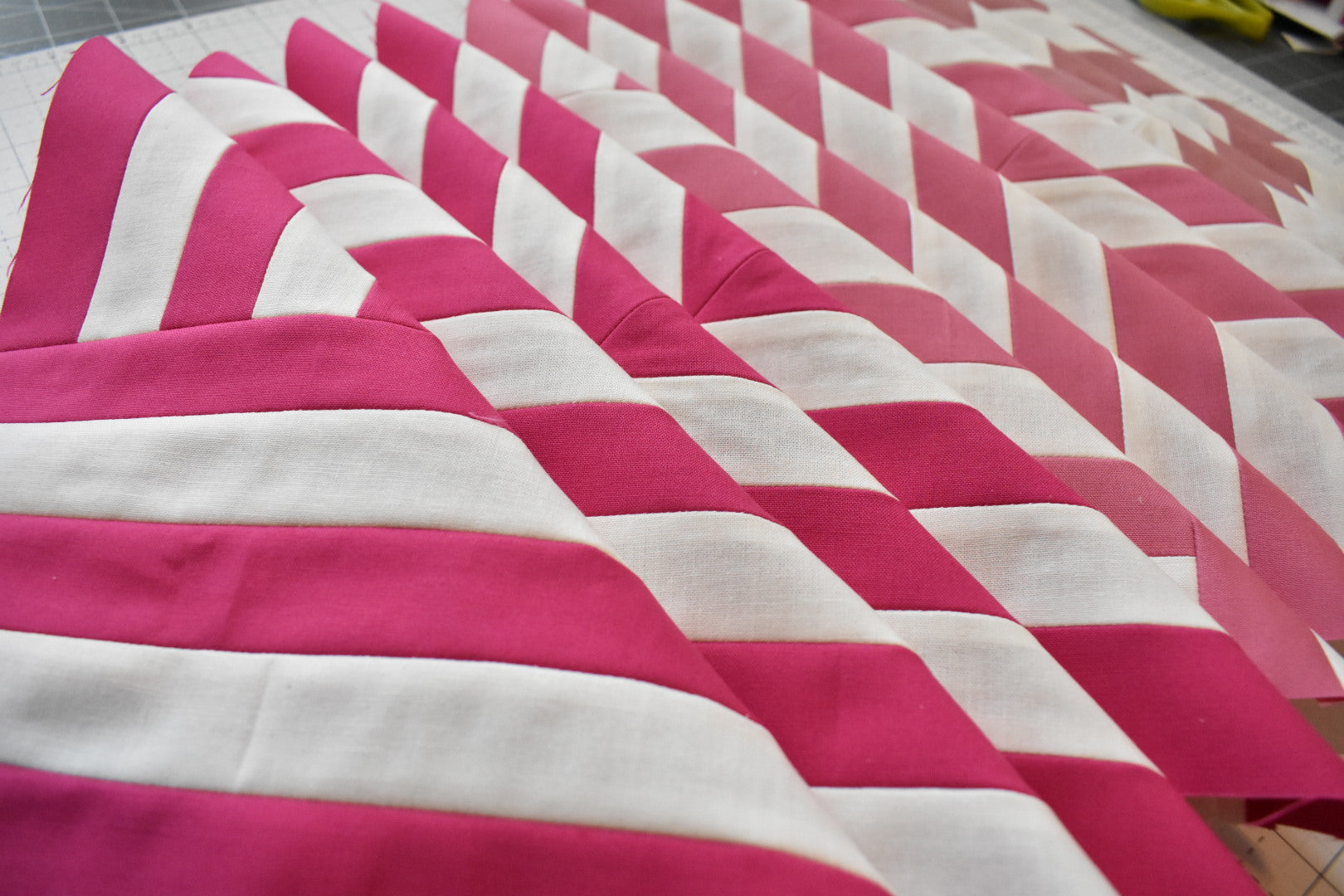 Welcome to Week 5 of the Quilt Along!
.
This week, we are making more blocks!
If you are creating a Traditional Interwoven, you'll be making your B3 blocks. If you're making a modern version, you'll be making Colors 5 & 6 (Baby) or Colors 6-8 (Throw).
.
I shared photos of the Block 3 construction on my Week 3 blog post. Be sure to check that out if you're having trouble.
.
.
Our prize this week is sponsored by Amy of Cotton Cure. She is opening up a new shop in Oregon and she is generously providing the following items to one lucky winner!
.
What a great prize! All you have to do to enter to win, is post a photo of your Week 5 blocks to Instagram and use the hashtag #interwovenqal. The winner will be randomly selected within that hashtag. Remember that your account has to be public so that I can see your post! Don't forget to check out Amy's shop, on her website and on instagram (@thecottoncure)
.
Did ya'll catch my Instagram feed these last few days? I've been hanging out in Nashville, TN for Quilt Con (presented by The Modern Quilt Guild). I had the honor have having three of my quilts hang in the show. It was a total surreal experience, and I SO enjoyed walking around and soaking up all of the beauty and talent that was on display. It was an amazing experience! Here are photos of me and my quilts that were in the show. Note that my original Interwoven was there! 
.
.
.
I had the pleasure of meeting SO many of you who are participating in the Quilt Along!! That was truly the highlight of my Quilt Con experience! 
.
This is my Shades of Citrus Quilt.... it was quilted by Jess of Threaded Quilting. 
.
This is my original Mountain Horizon Quilt. It was quilted by Christina of Sometimes Crafter. 
.
It was an amazing experience, and I loved seeing so many amazing quilts up close!
Next year, Quilt Con will be in Austin, I hope to see many of you there!
.
Alright, friends! That's all for this week! Please reach out if you need anything or have any questions regarding the quilt along. I'm happy to help!
.
Brittany