2nd Annual Vintage Lace Quilt Along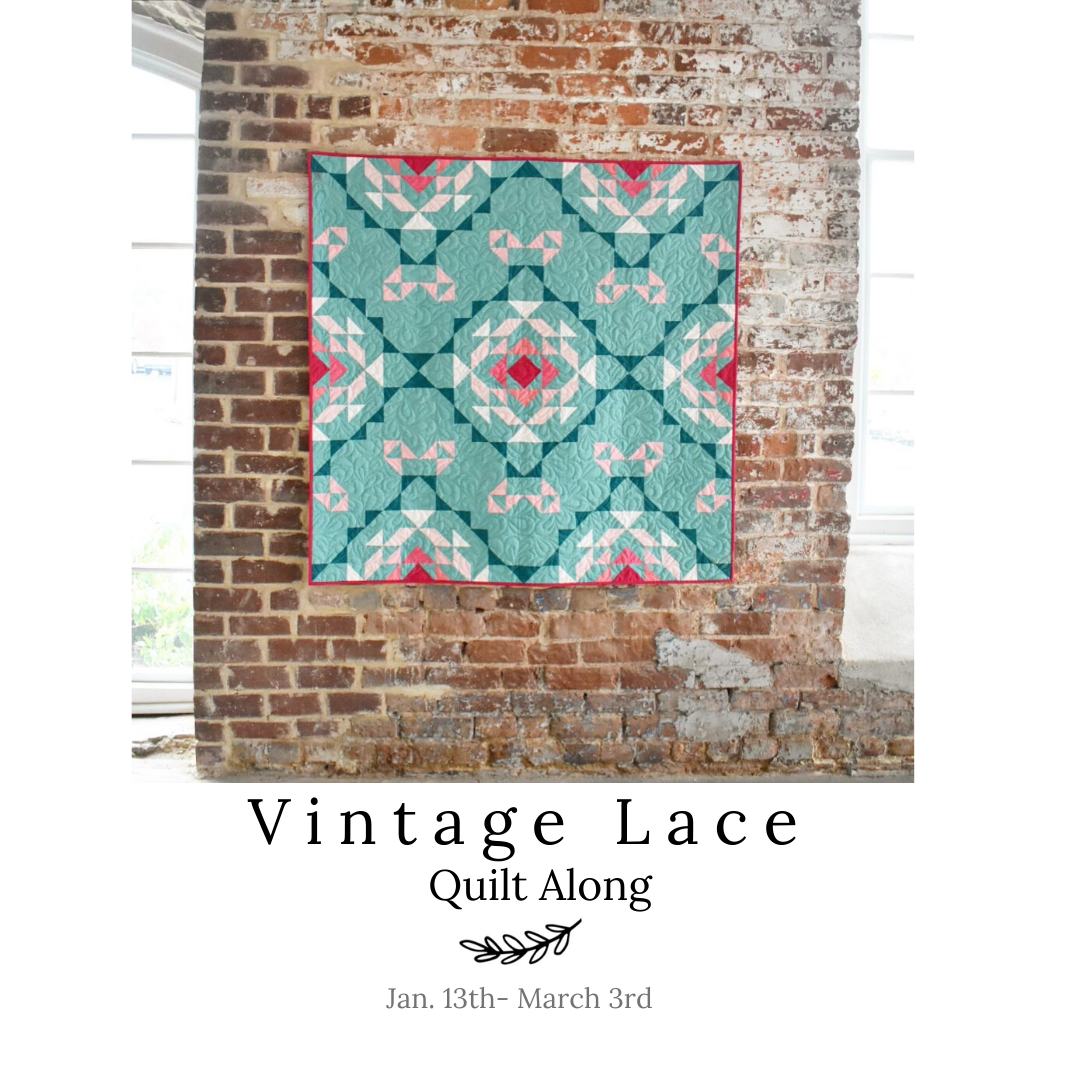 .Join me January 13th - March 3rd, 2020, for an 8 week Quilt Along as we create a Vintage Lace Quilt!
How it works: 
Grab the pattern. You can purchase the digital pattern here, or the paper pattern here. The digital pattern is on sale until the start of the QAL (Jan. 13th). Paper patterns will ship same day.
Plan your quilt. Week 1 of the QAL is all about planning our quilts and picking our fabrics. If you need ideas, you can browse the hashtag on Instagram, view my Vintage Lace Pinterest board, or check out the shops that are carrying kits! (Theres a list below). I also have a few blog posts with some ideas as well. There's my  Vintage Lace blog post or my Sage Vintage Lace blog post.
Wait for your newsletter! I'll be sending out weekly prompts Monday mornings. 
Enter to win prizes! There will be weekly prizes, which will be announced in that weeks newsletter. The grand prize is a JANOME sewing machine! Details on how to enter will be covered in Week 1.
Shops carrying Vintage Lace quilt kits:
Tentative schedule:
Week 1: Planning
Week 2: Cutting
Week 3: Sewing/ Cutting/ Pressing HSTs
Week 4: Trimming HSTs
Week 5: Piecing
Week 6: Piecing
Week 7: Catch up
Week 8: Quilt top assembly