Sonata Showcase- Snow Cabin Quilt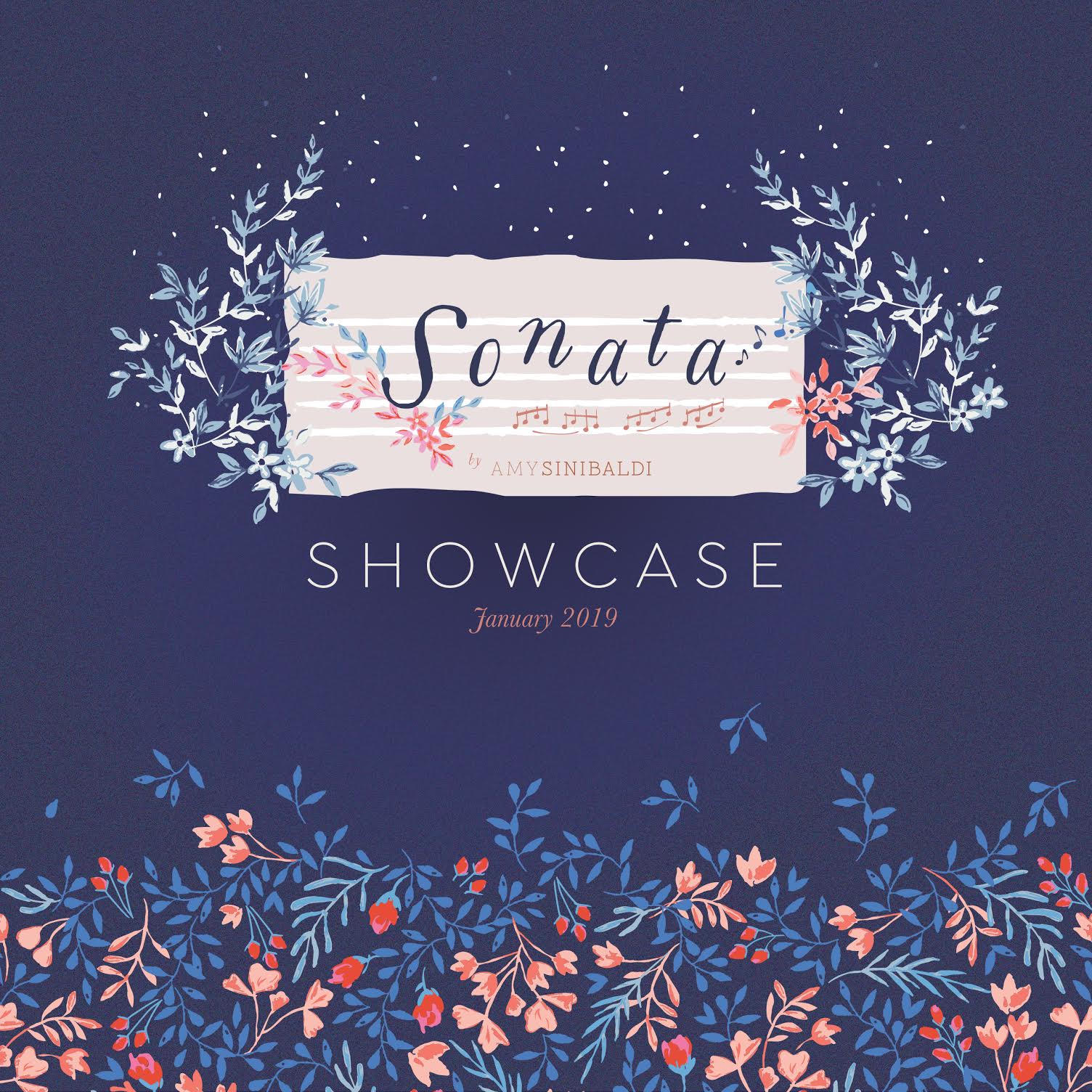 My jaw hit the floor when I first came across Amy Sinibaldi's newest fabric collection for Art Gallery Fabrics! Ya'll, it's called "Sonata" and it's all about MUSIC!!
I've shared it before, but I play the saxophone, and growing up, music was a huge part of my life! So naturally, I was immediately in love with this collection! For your enjoyment, here is a photo of me in my marching band days. haha...your welcome!
I love how this collection combines music and fabric in such a tasteful way! It's classy, whimsical and overall GORGEOUS!
This isn't my first time working with one of Amy's collections. Her designs are so playful and and fun. I love how she uses color and scale. Her fabrics are gorgeous individually, or you can use them all together.  
Everything she creates makes sense. Her color palates are perfectly curated to work together, yet each piece tells a story of its own.
So then came the big decision, what do I make with this gorgeous bundle of beauties?! I loved the pop of read, and wanted that to be a fun feature. I also didn't want to cut anything TOO small, so that you could really enjoy the Amy's beautiful work! 
I landed on my Snow Cabin Quilt design. You can find the pattern here. 
Did I mention how BUTTERY soft Art Gallery Fabrics are? I love the smooth and cool texture that they have. They make a quilt feel so soft and light! I quilted 1" horizontal lines...sweet and simple!
For my backing, I knew that I wanted to feature Sifonie in Melody. It's so fun to look at all of the instruments together...I love how Amy designed this piece!
Fabrics used: Eidelweiss Ode, Ink Thunder, Sifonie in Melody, Eidelweiss Joy, Pastoral Cresendo, Josephine Poetic, 1812 and Vienna Moonlight.
Thank you, Amy for including me in your blog hop! I'm always so excited to use your fabrics! 
If you'd like to see more of the Sonata collection, check out the blog hop, here. Or, follow the hashtag #sonatafabrics on Instagram!