Nightingale Quilt Pattern - my Scrappy version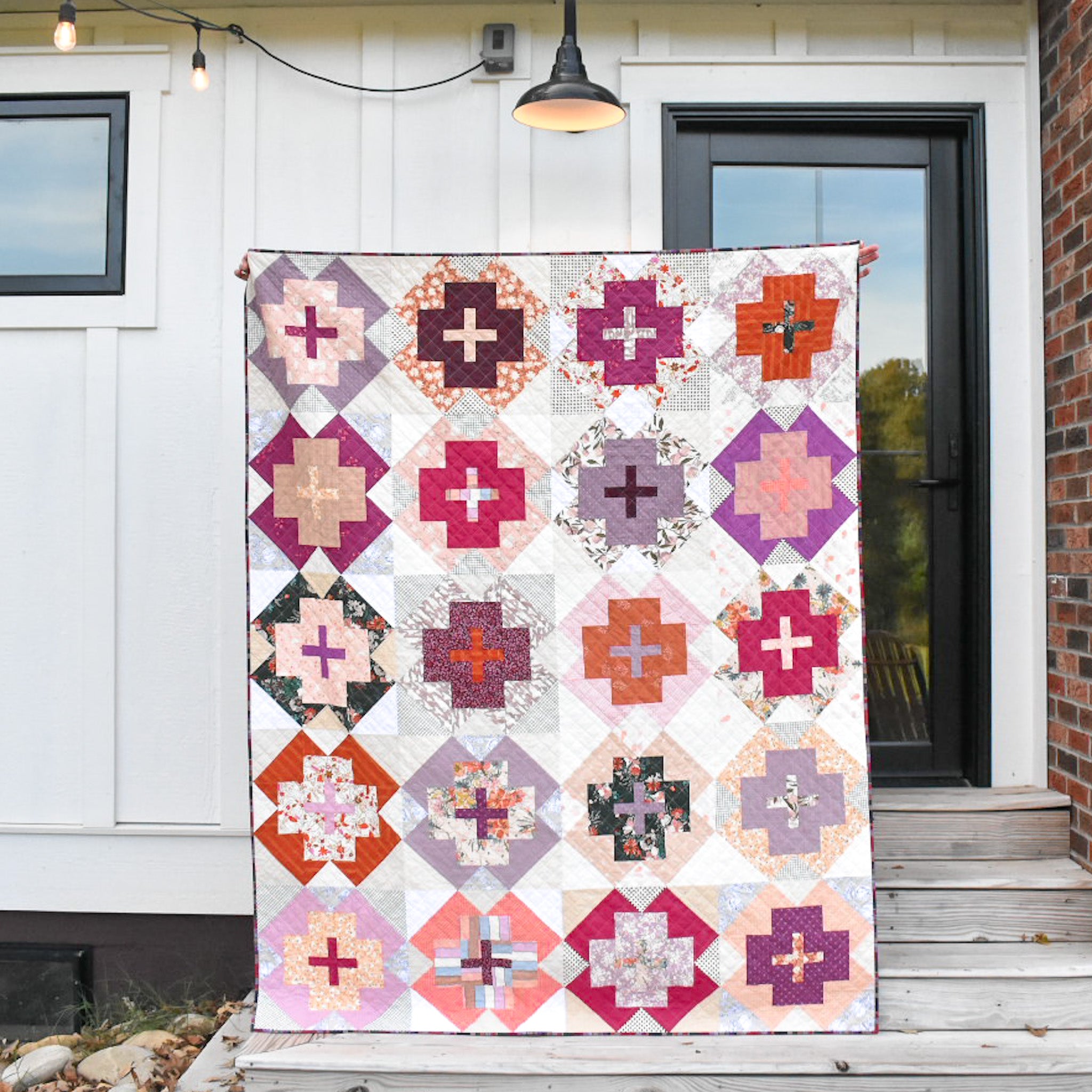 Nightingale Quilt Pattern is now available!
When I was designing this pattern, I was very intentional about making it fat quarter, 1/4 yard and 1/2 yard friendly. This makes it easy to use your favorite fabric collections, as well as random pieces of fabric from your stash. When I was planning the different Nightingale quilts that I wanted to make, I knew that I HAD to make a scrappy version! You really don't need any large cuts for this pattern, the largest piece you'll need is 6.5" for the Background and Color fabrics.  While the pattern calls for fat quarters, 1/4 yards or 1/2 yards, you could also go to your scrap piles and choose from there. 
.
.
.
.
.
I pulled together all of my favorite scraps. I've been holding onto some of these for several years, so it felt good to finally use them! I tallied up how many pieces I needed for the Large Throw size of the pattern and cut accordingly. In total, it was probably about 30 different fabrics...but some of the fabrics only appear once in the quilt.
.
.
.
.
One thing I love about this version is that I used fabrics that have various textures. There are some quilting cottons, wovens with embroidered  details, metallic linens and more. I used various low volume fabrics for my Background. I also mixed some pure white and cream colors to give it a worn and vintage look. 
.
.
.
.
.
I quilted a traditional 1" diagonal cross grid pattern on the quilt. I used a cream color thread on the front and back and it turned out really nice! I used the diagonal seams in my quilt (the HSTs and flying geese) as my reference point for my lines. 
.
.
.
.
.
.
.
For my backing, I used a print from Art Gallery Fabrics called Meadow Trinkets Fusion. I've been saving this print for the perfect project, and this just happened to be it! The cedar background is so striking and rich, I just love it so much! 
.
.
.
.
For the binding, I used a Kaffe Fasset Stripe Woven. I've also been saving this fabric for a while.... I knew that I wanted to use it as a binding for something and this quilt felt right. I machine stitched the binding onto the front of of my quilt, then hand-stitched it onto the back of my quilt using this method. 
.
.
.
.
.
.
.
.
.
.
Have you ever made and quilt and it just feels like "you?" Maybe it took you a really long time, or you love the colors....or maybe you learned a new technique? Everything about this quilt feels like "me." I think it's the fact that I've been holding onto some of these fabrics for years. Also, the various textures in the quilt really give it a high-quality hand made touch that I absolutely love. I've used this quilt every single day since I made it about a month ago, and I have a feeling that it's going to get a LOT more use out of it!
.
.
LINKS: