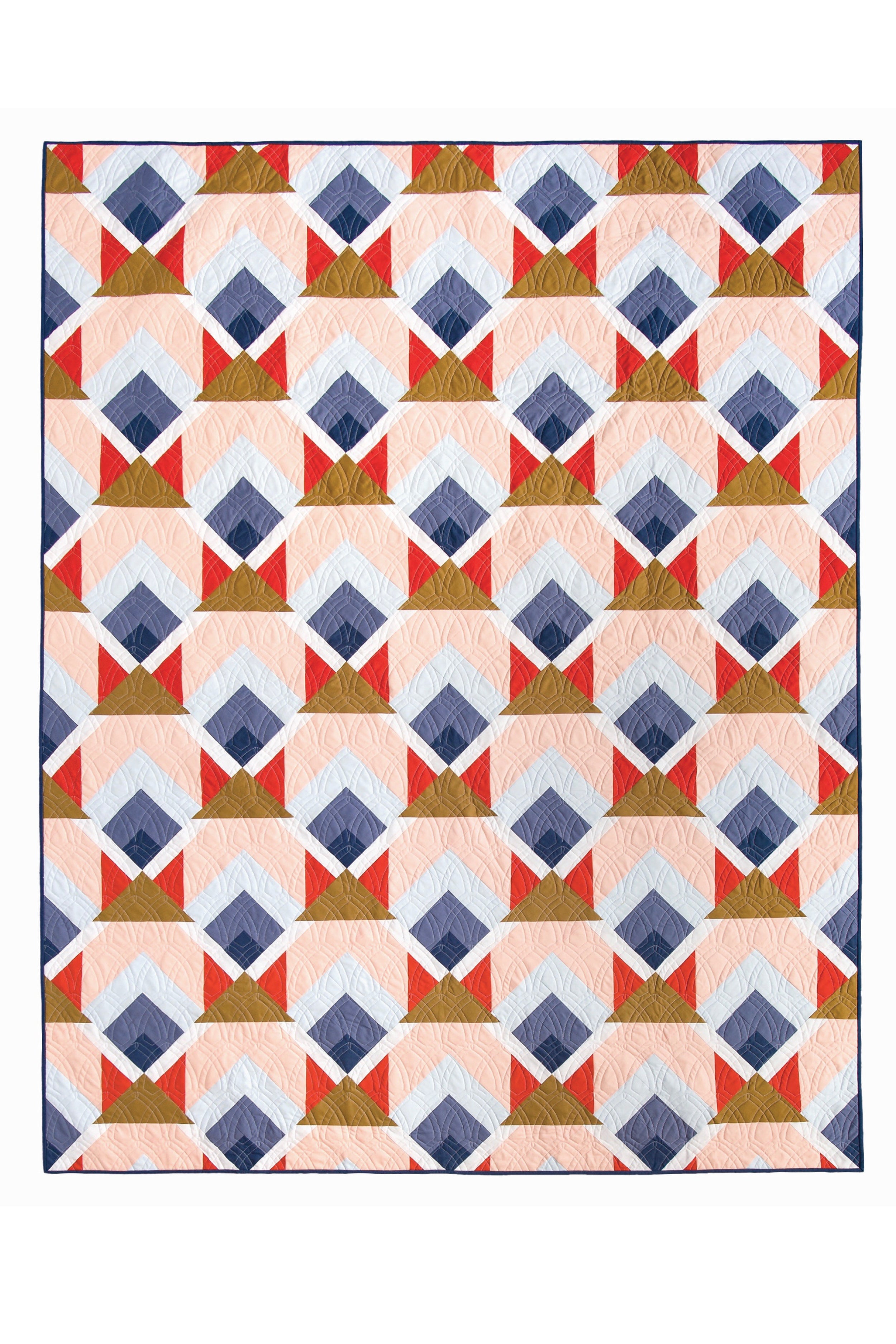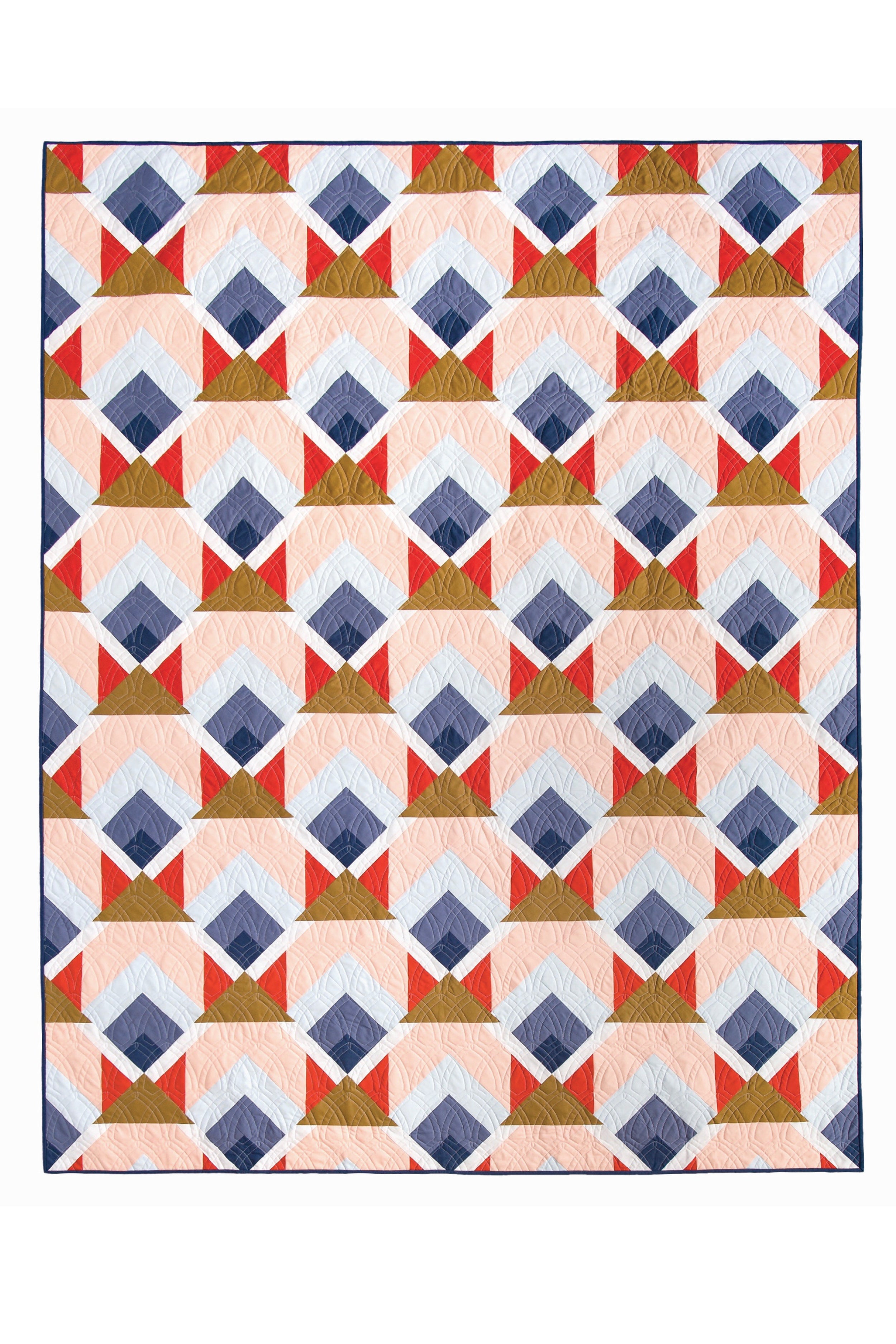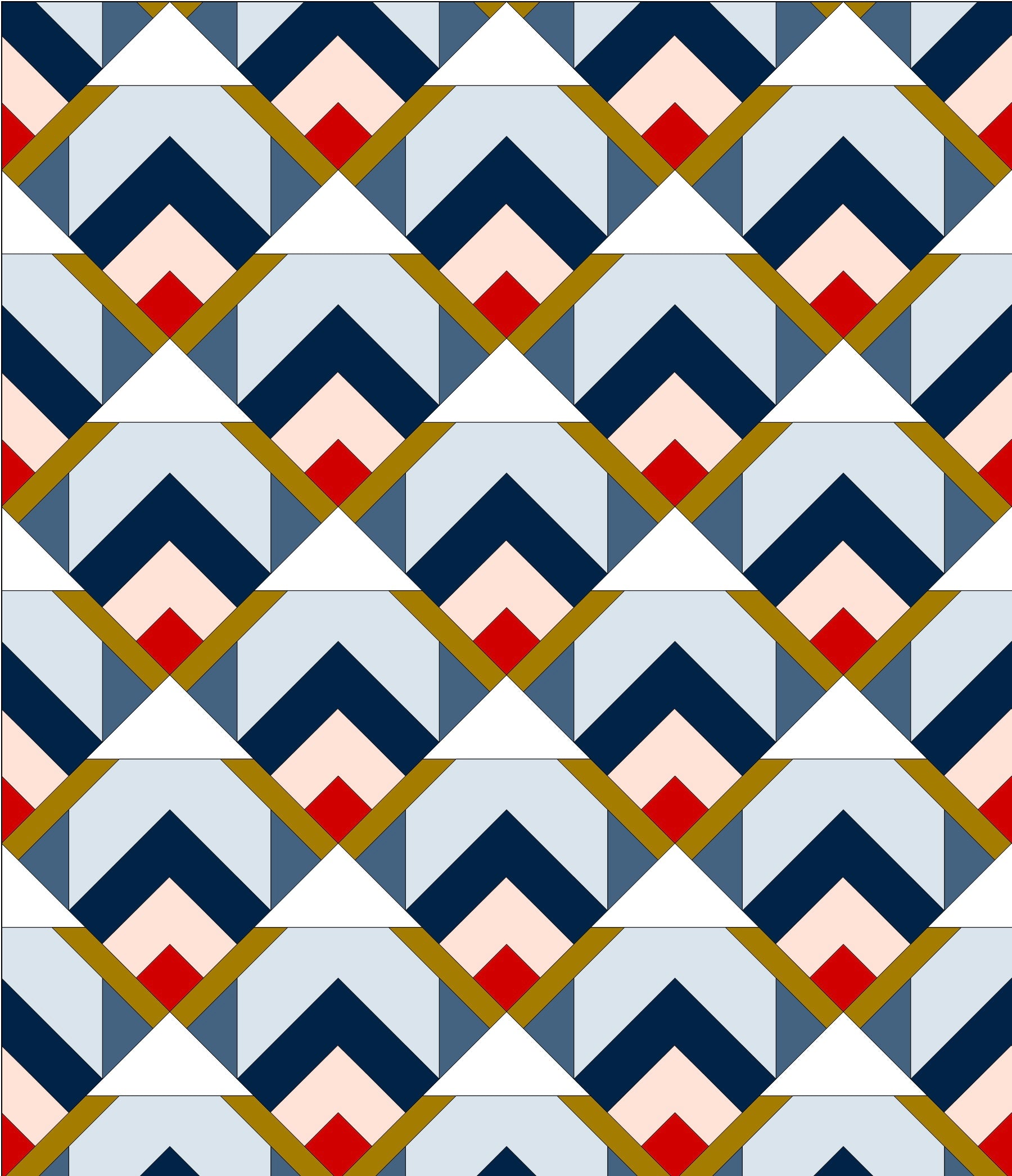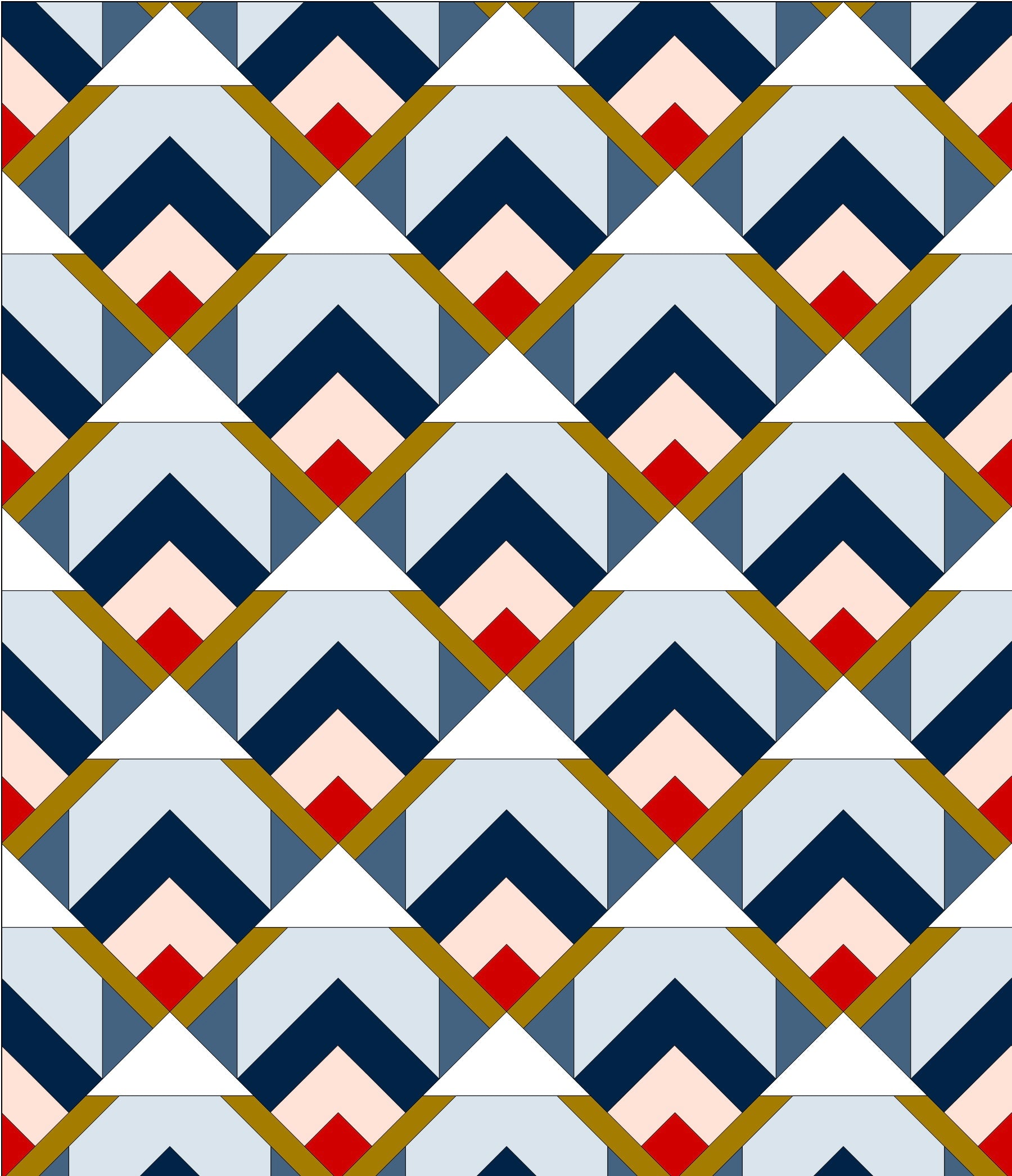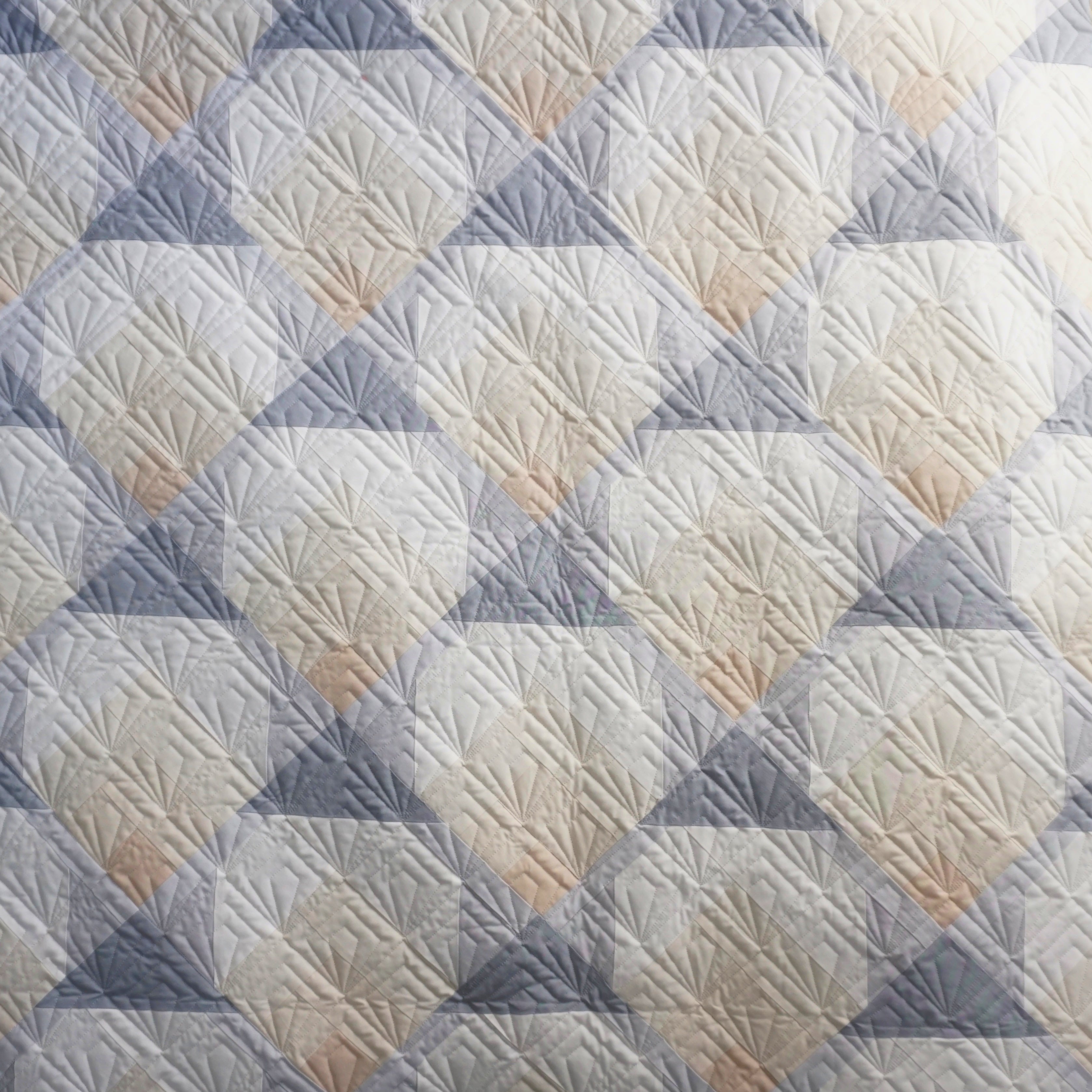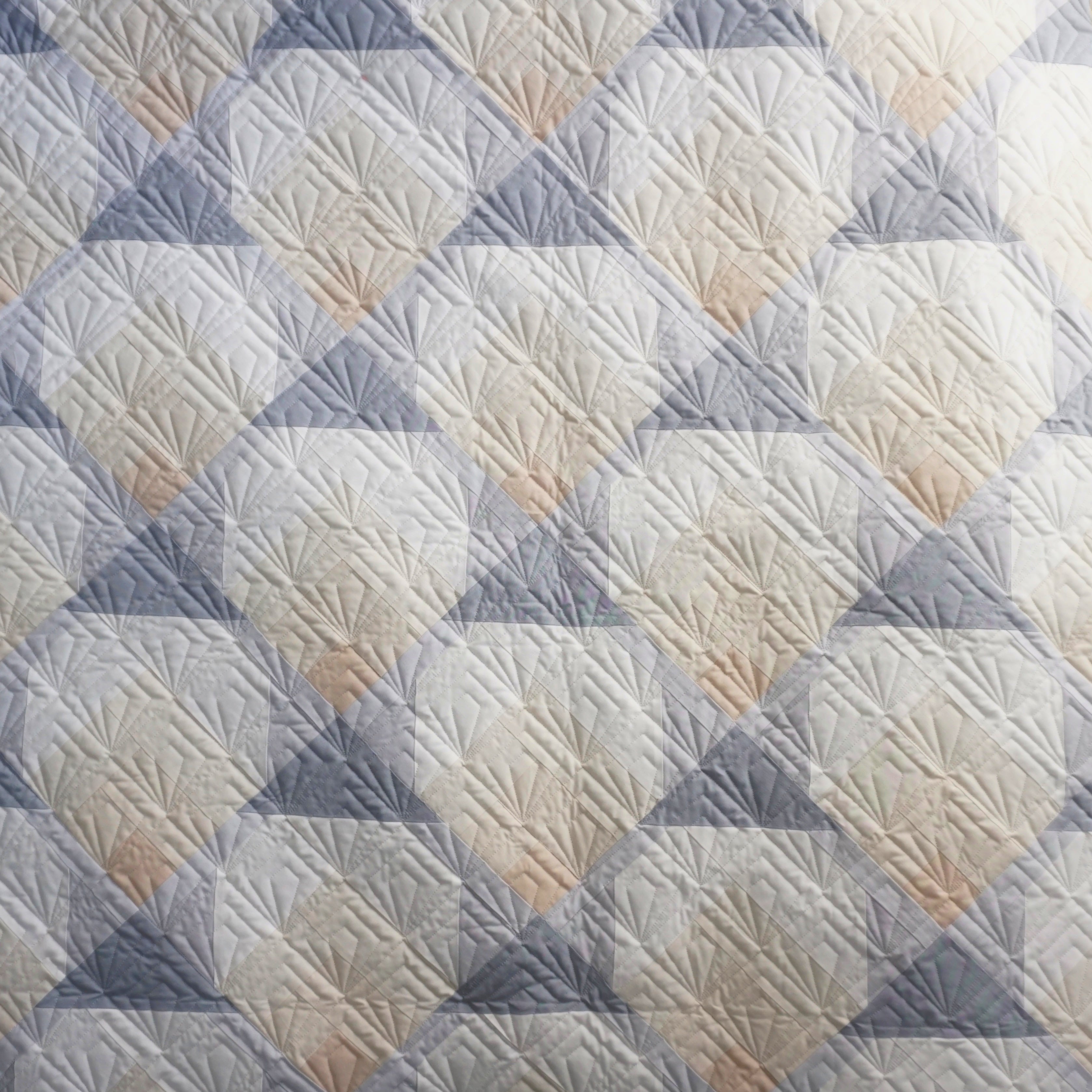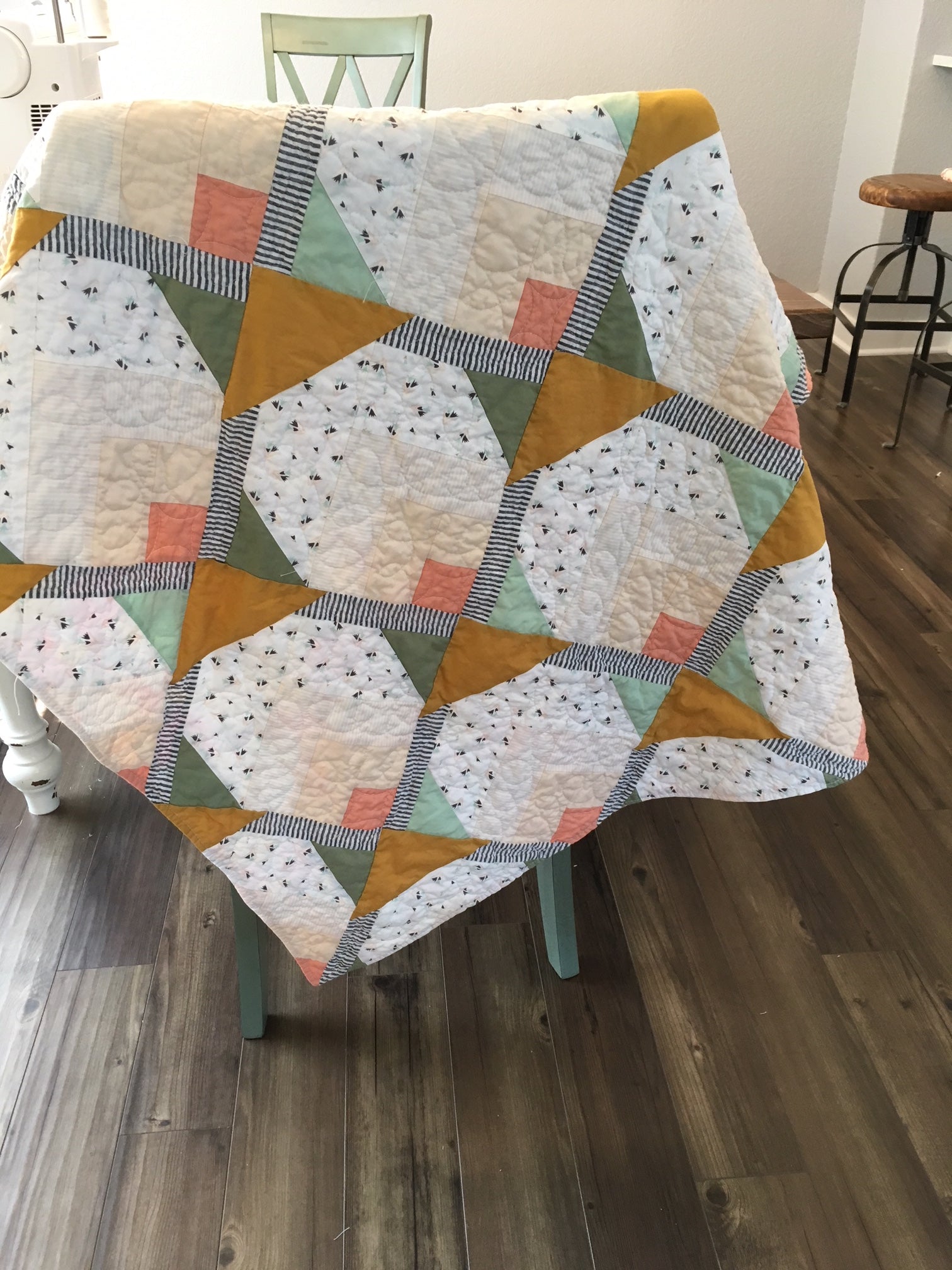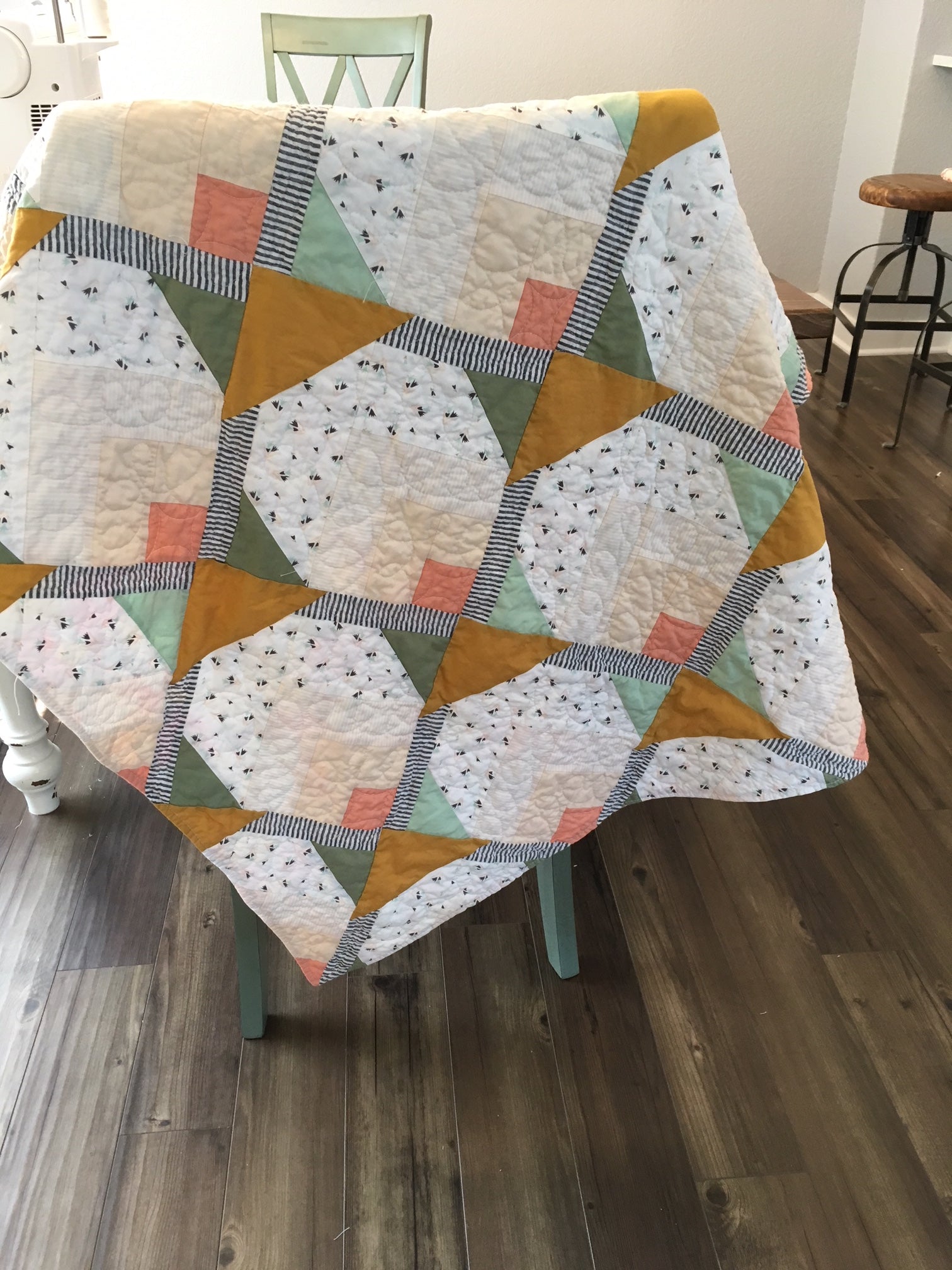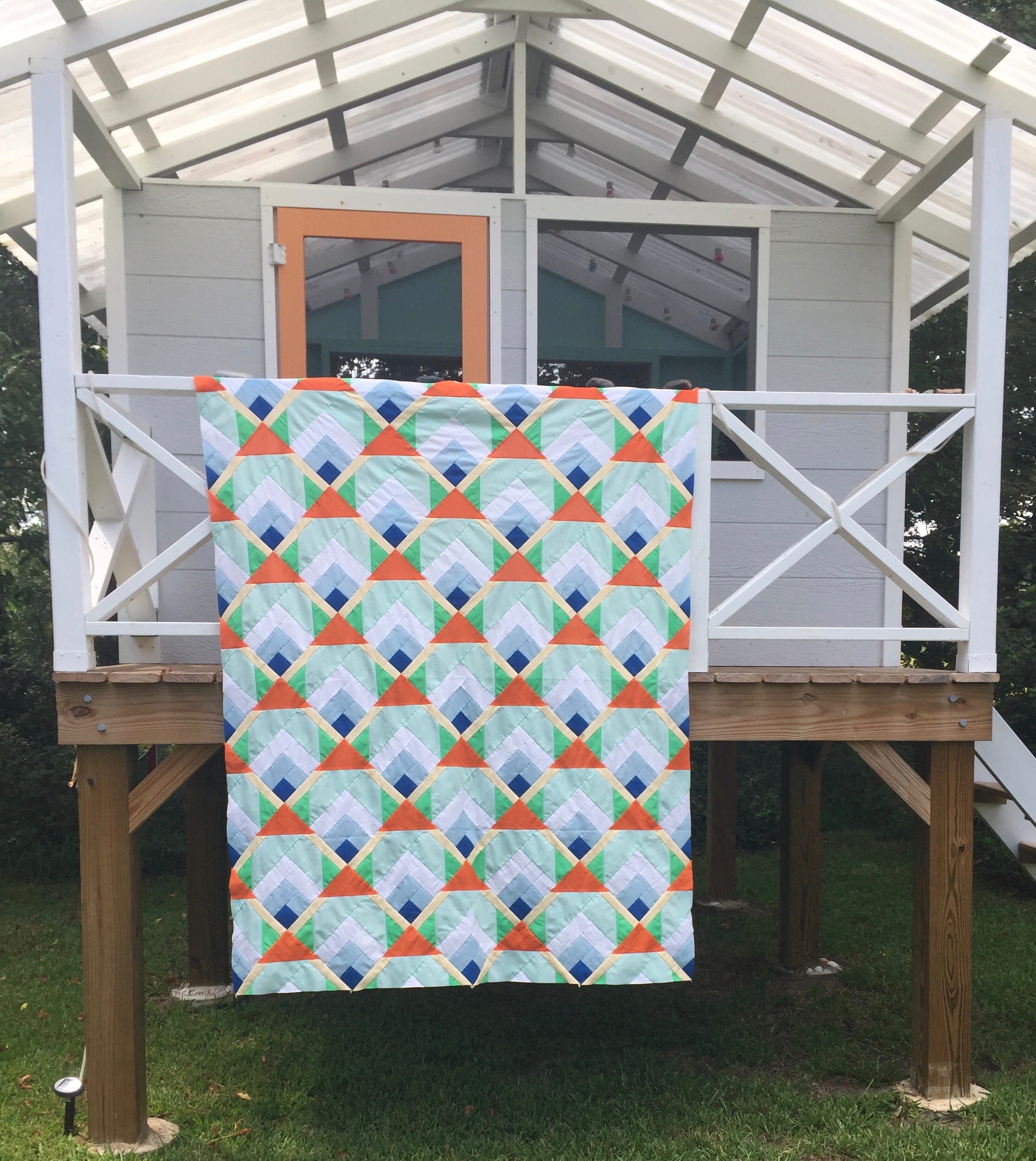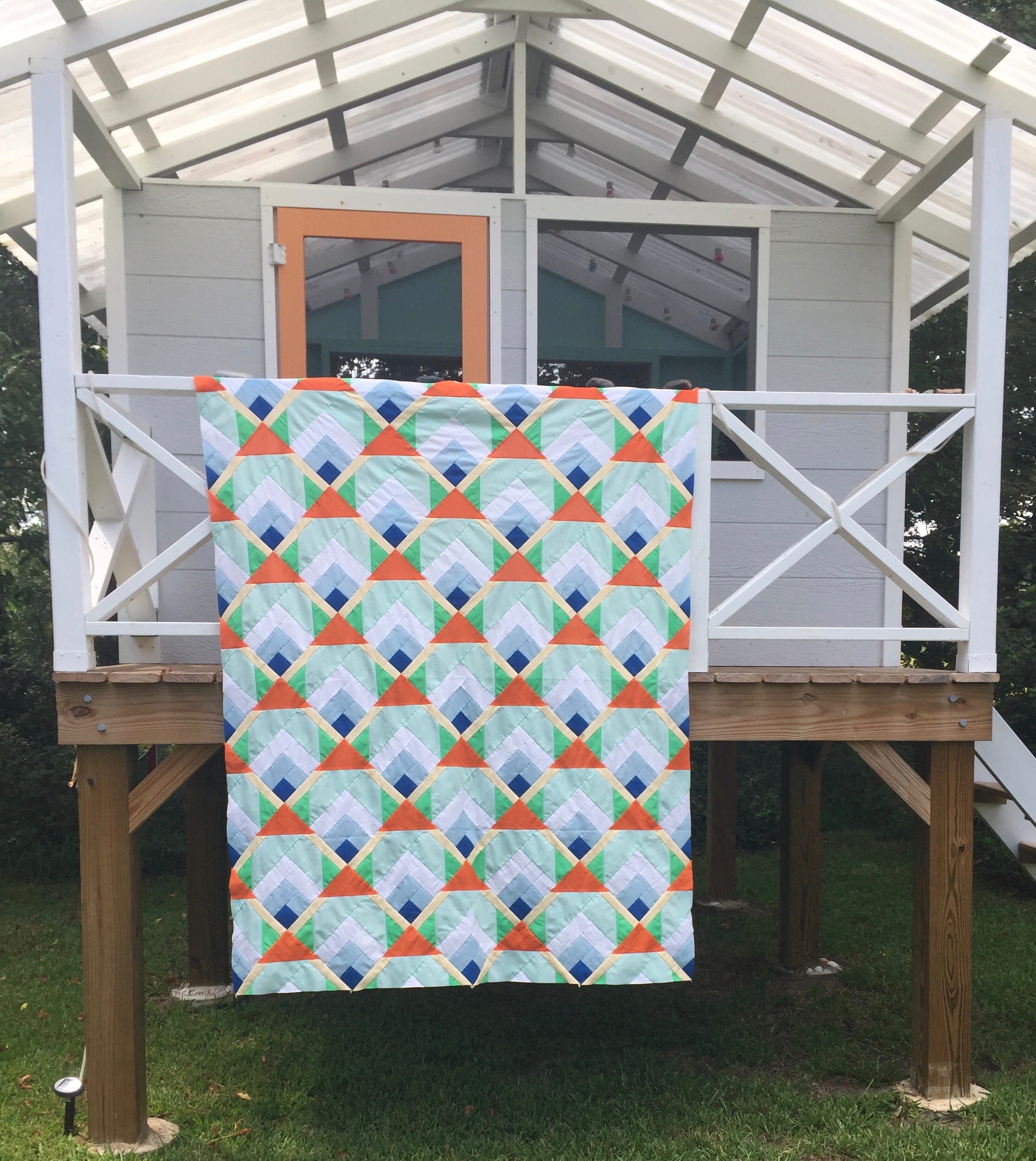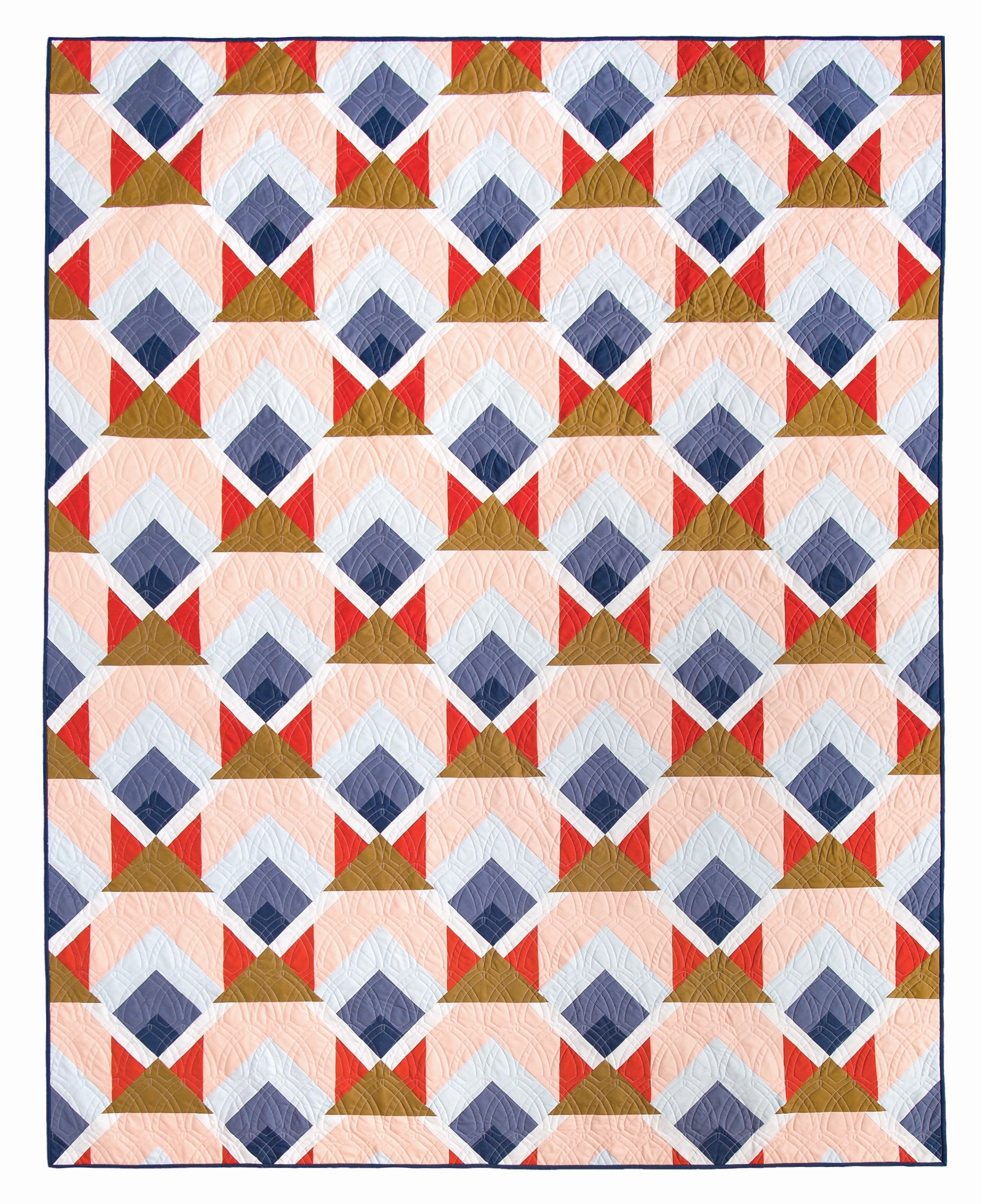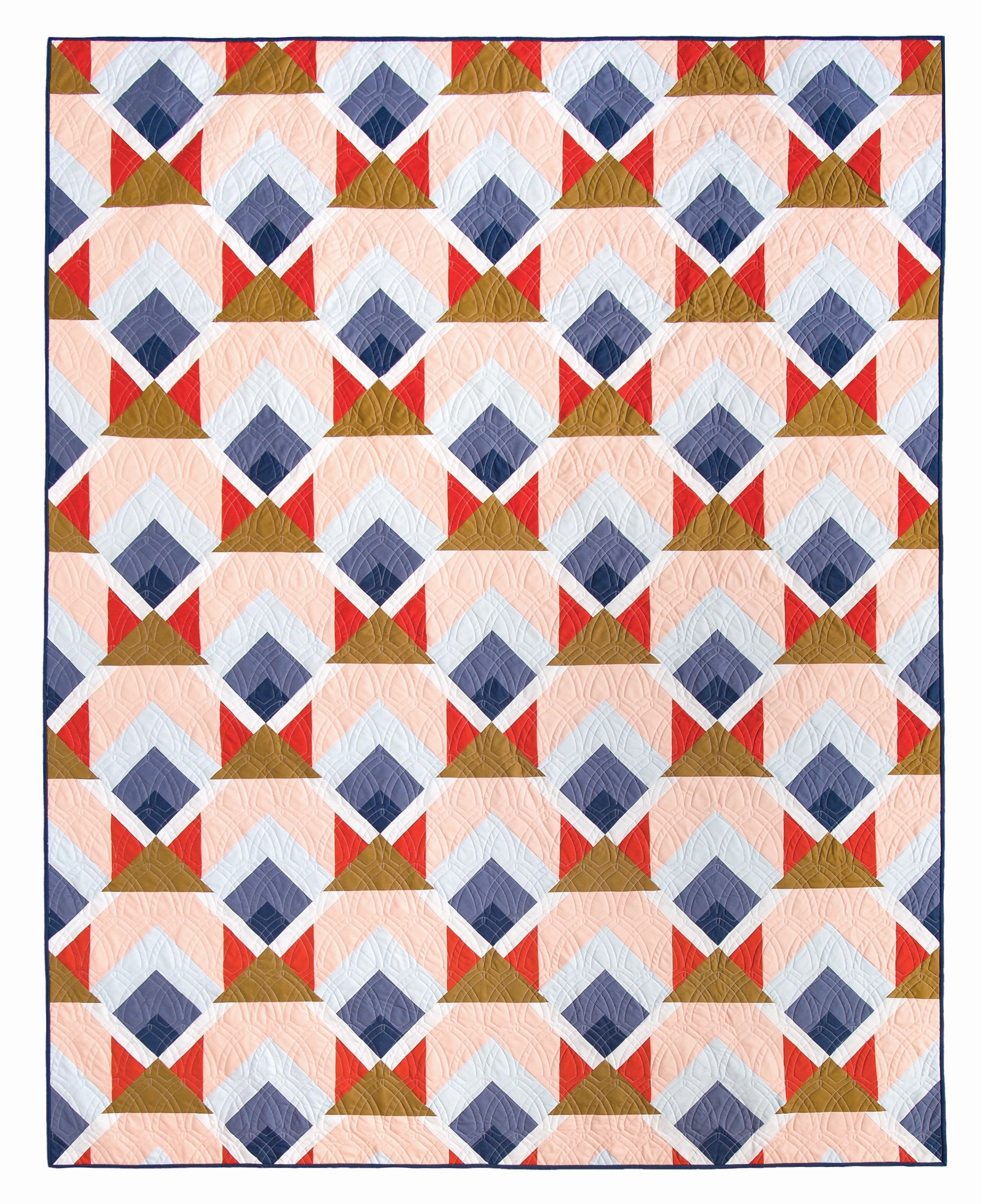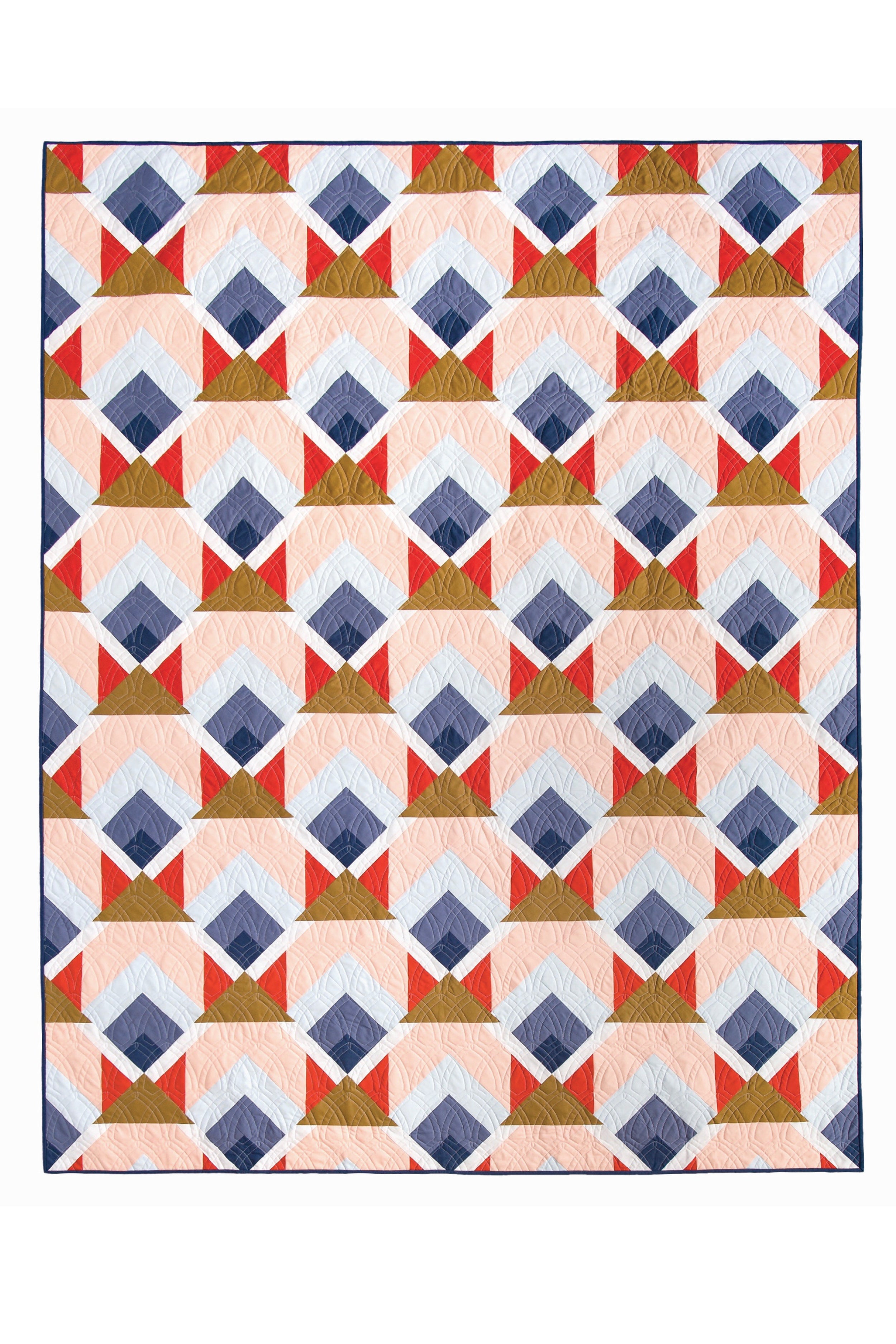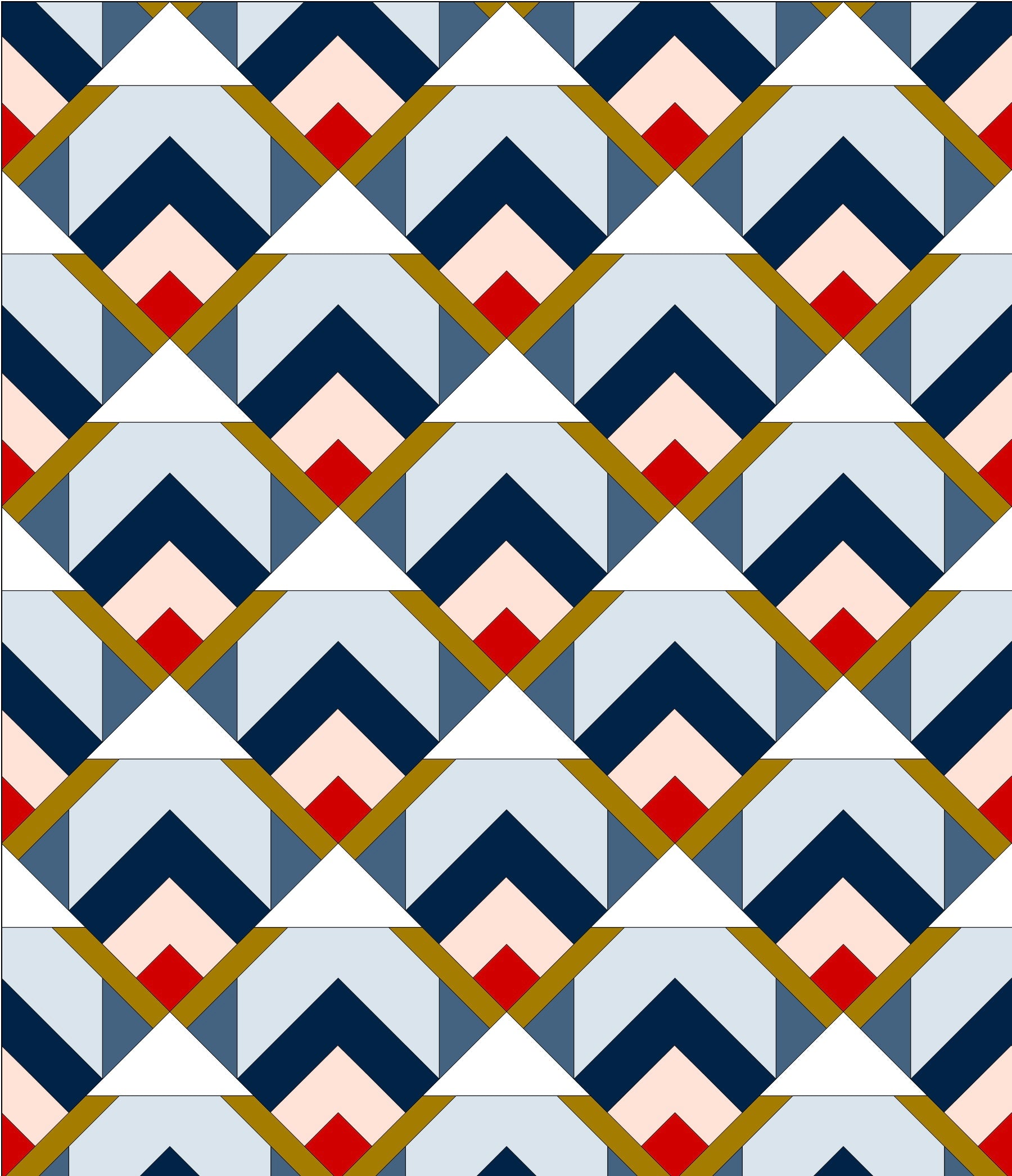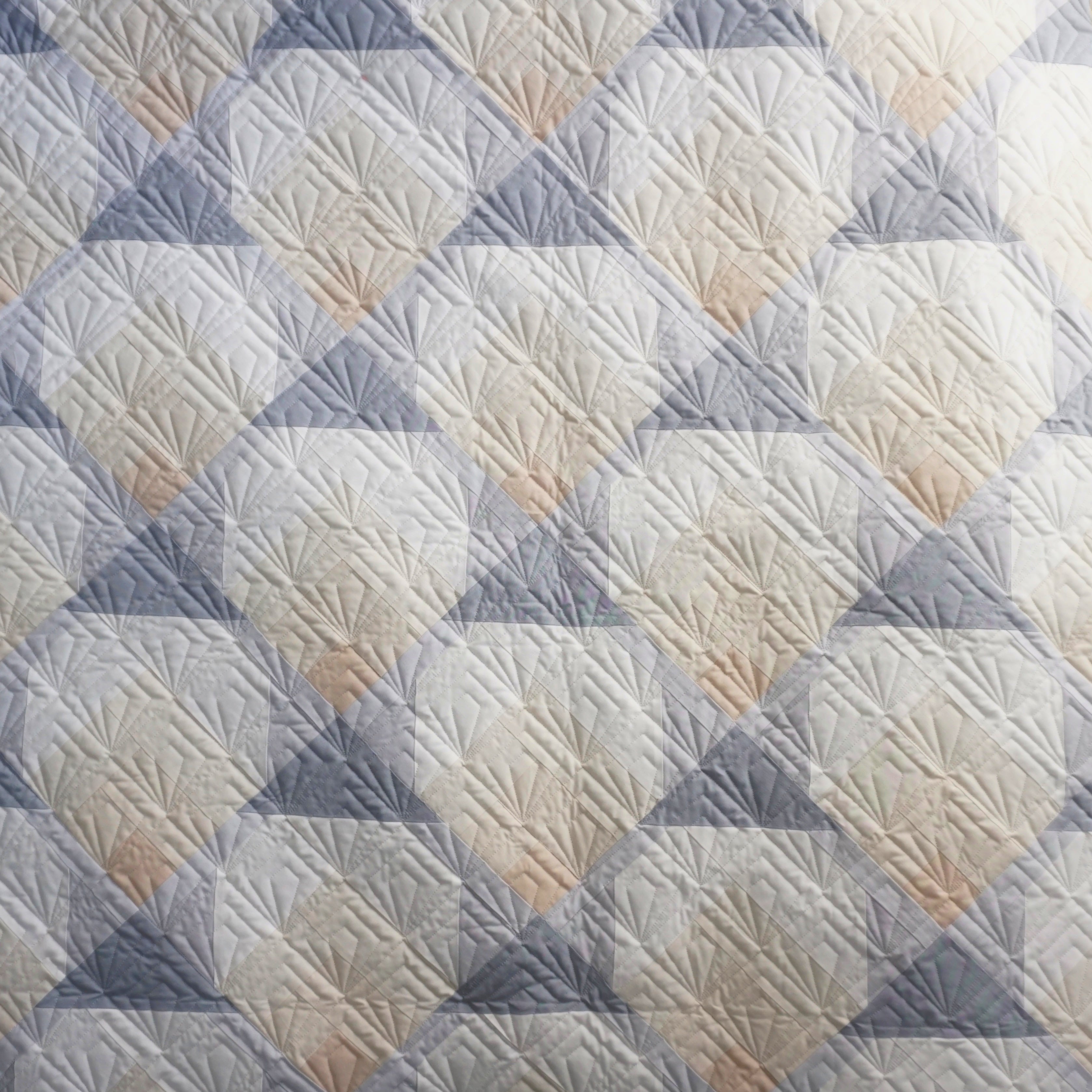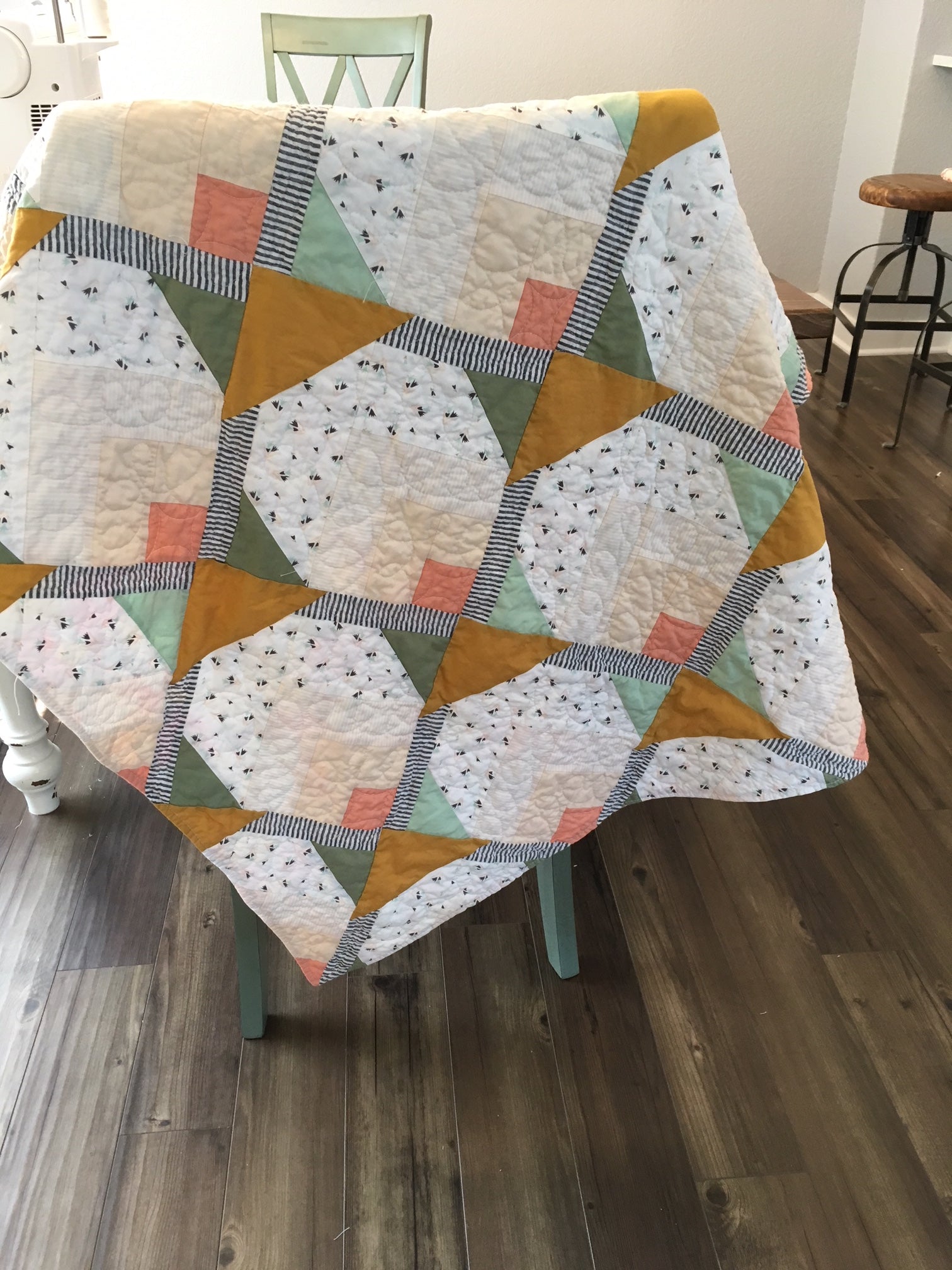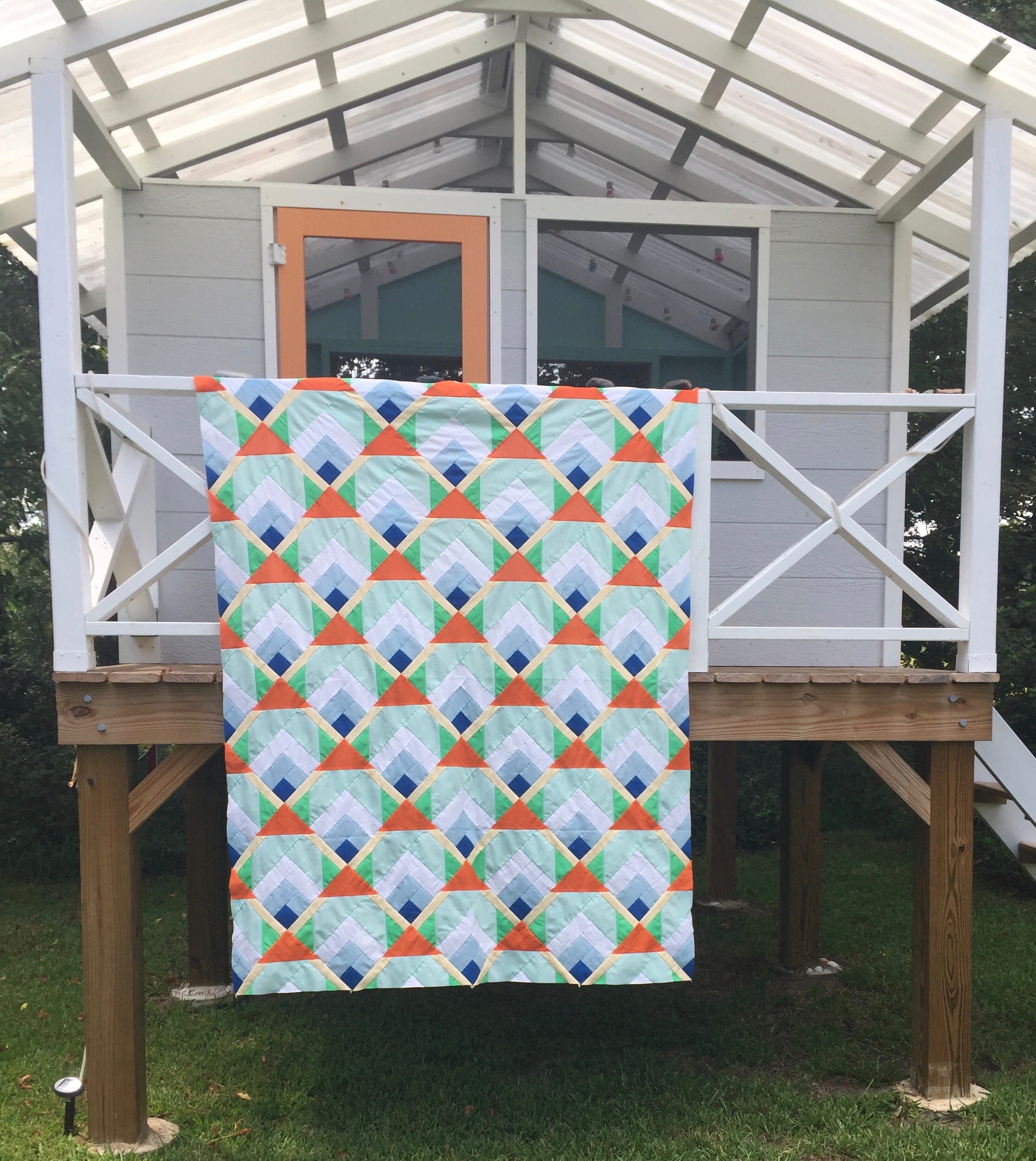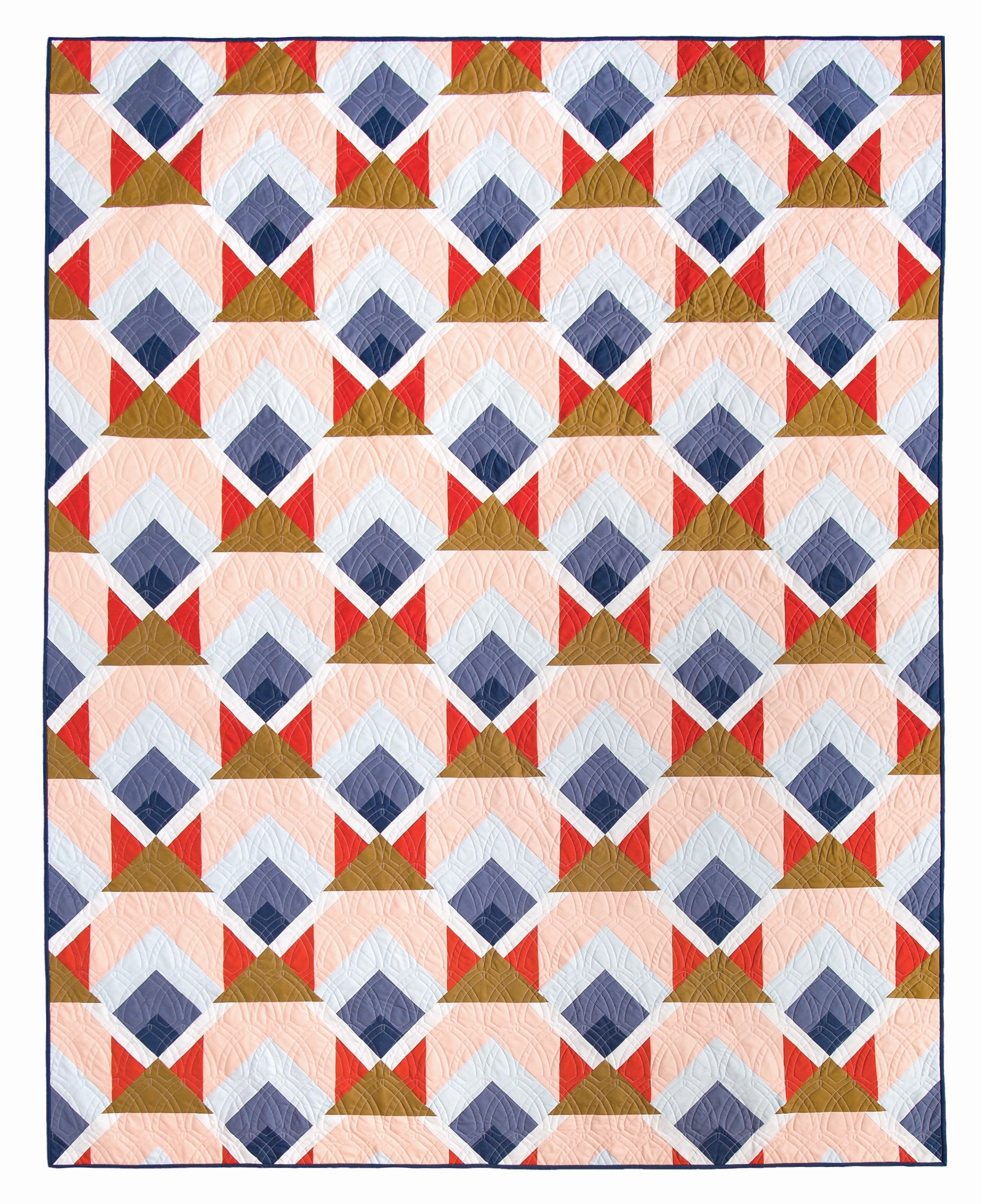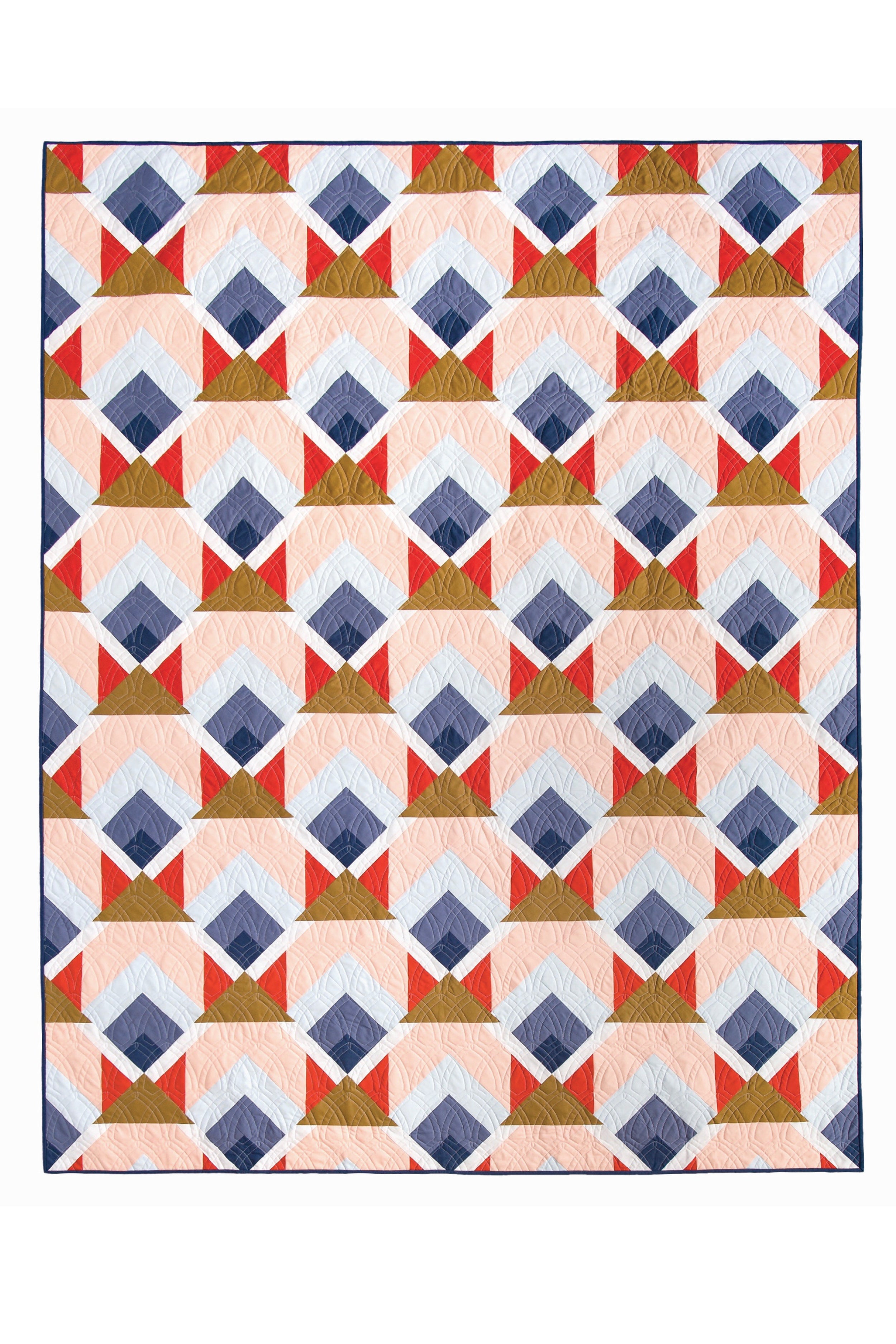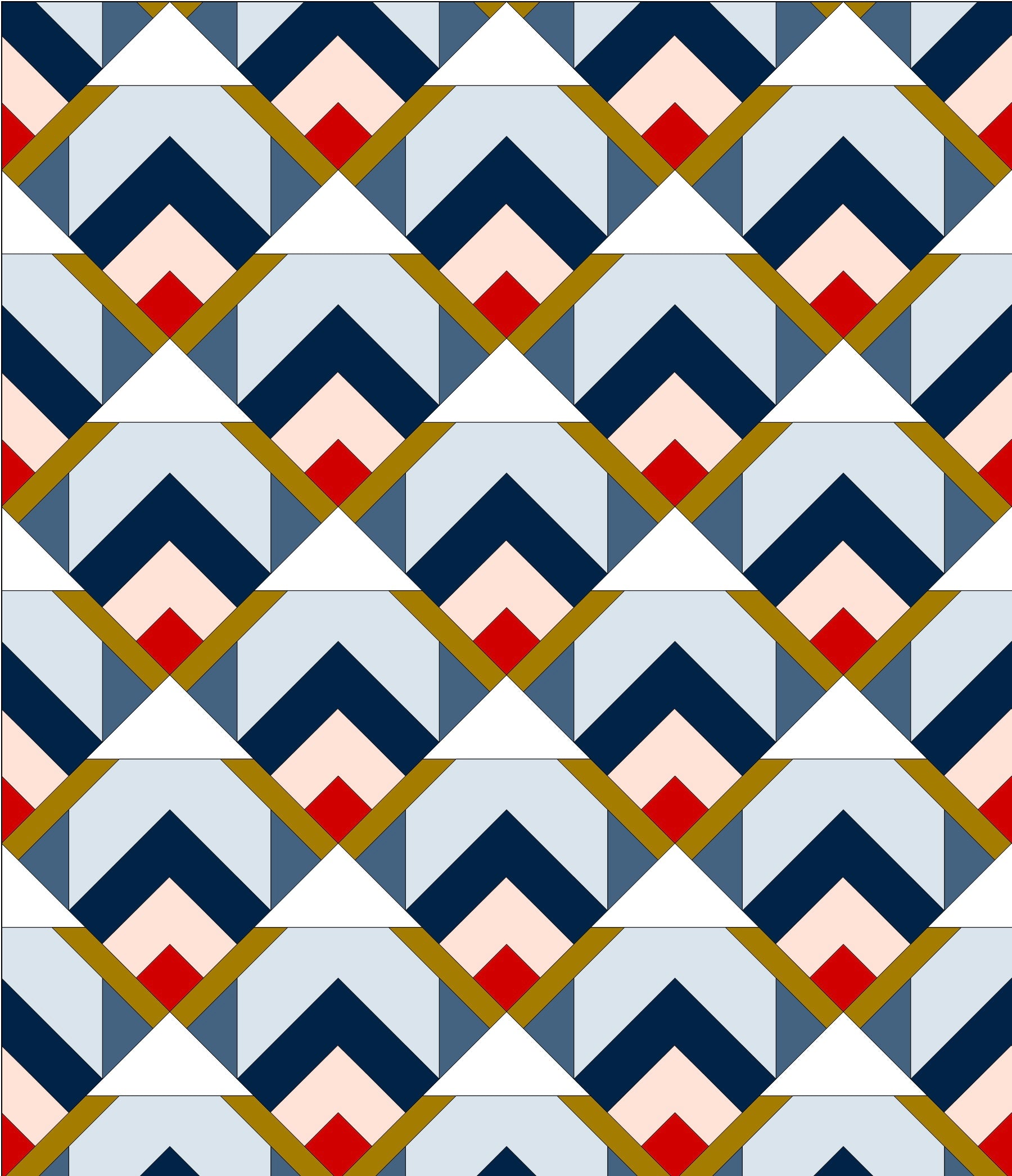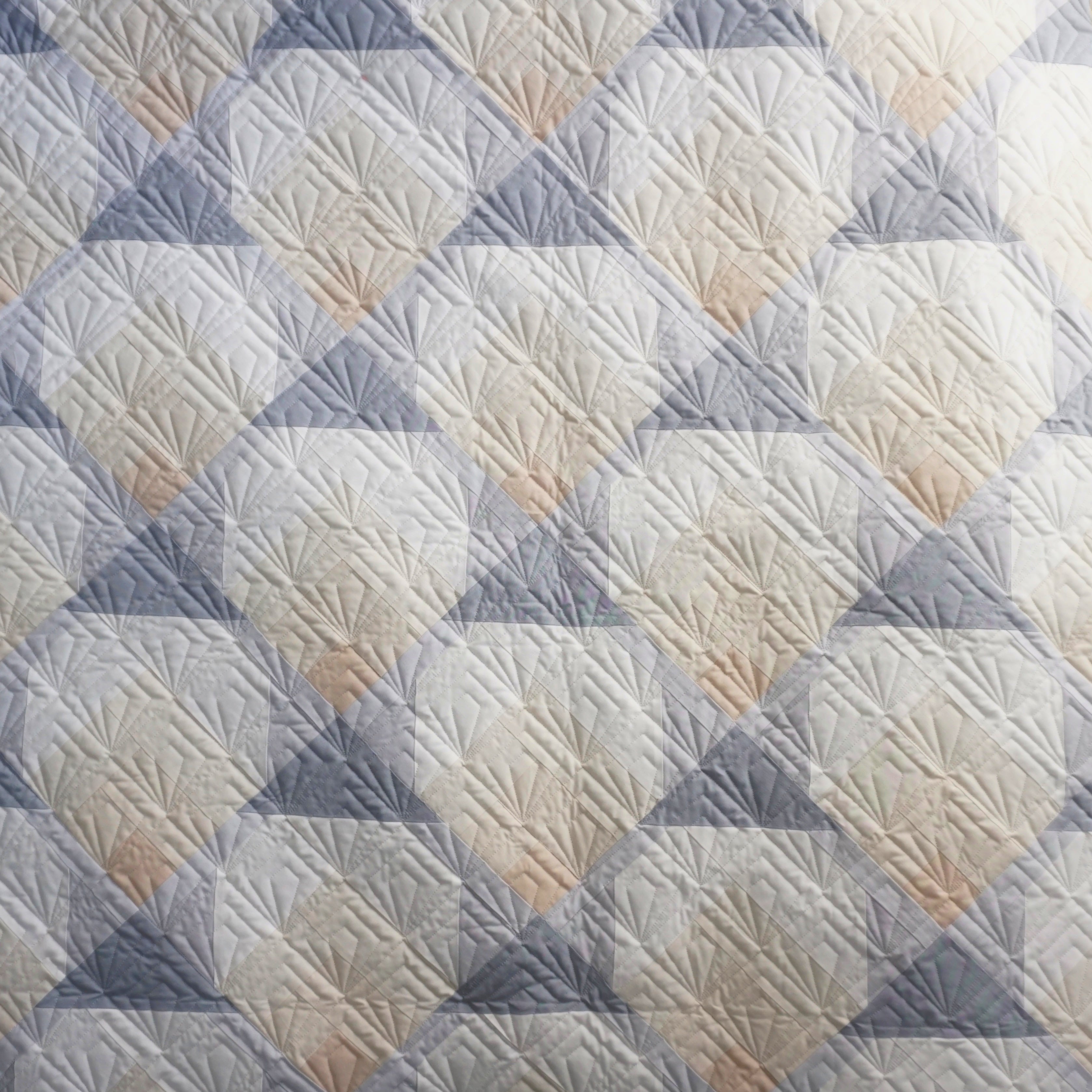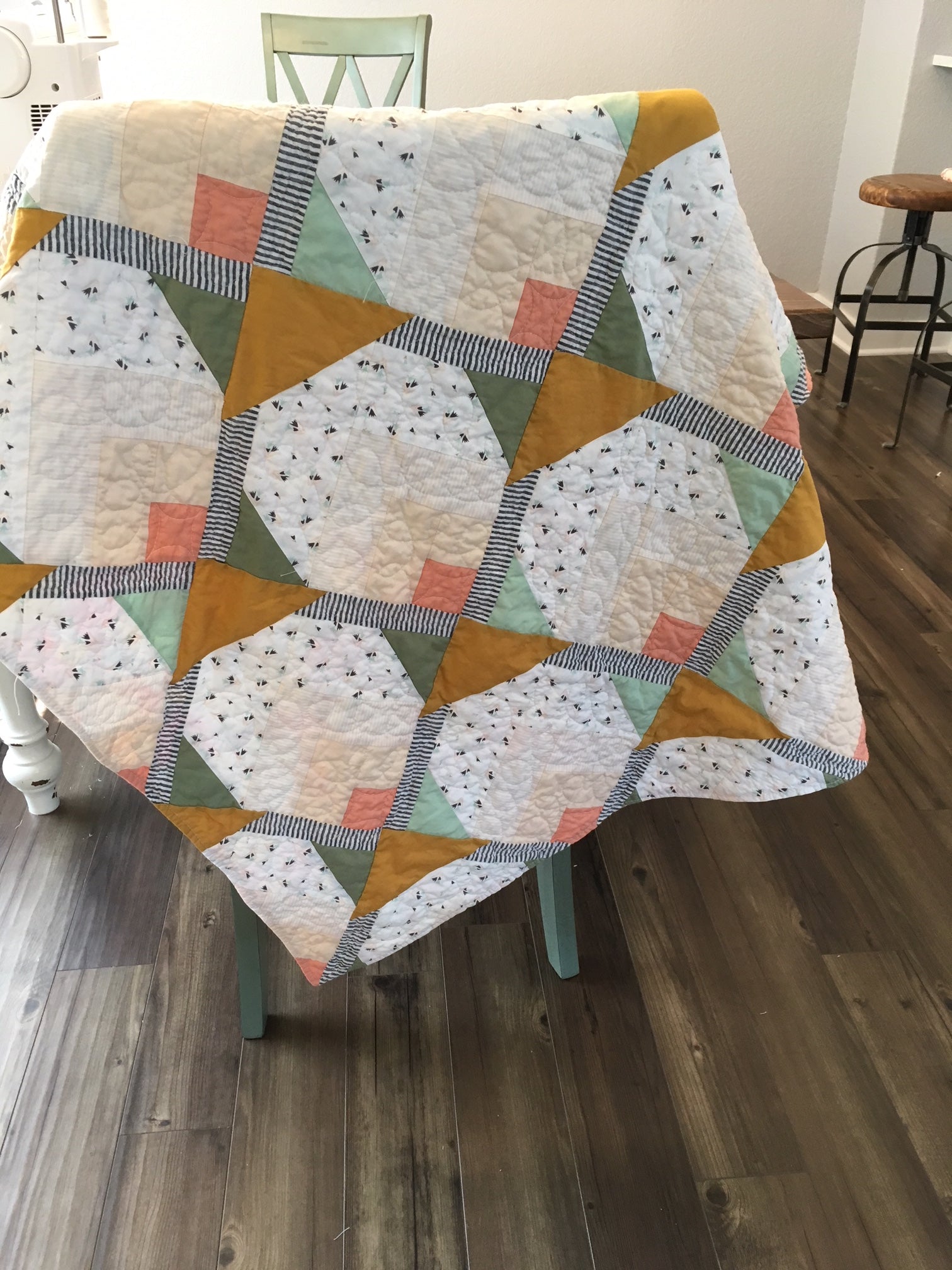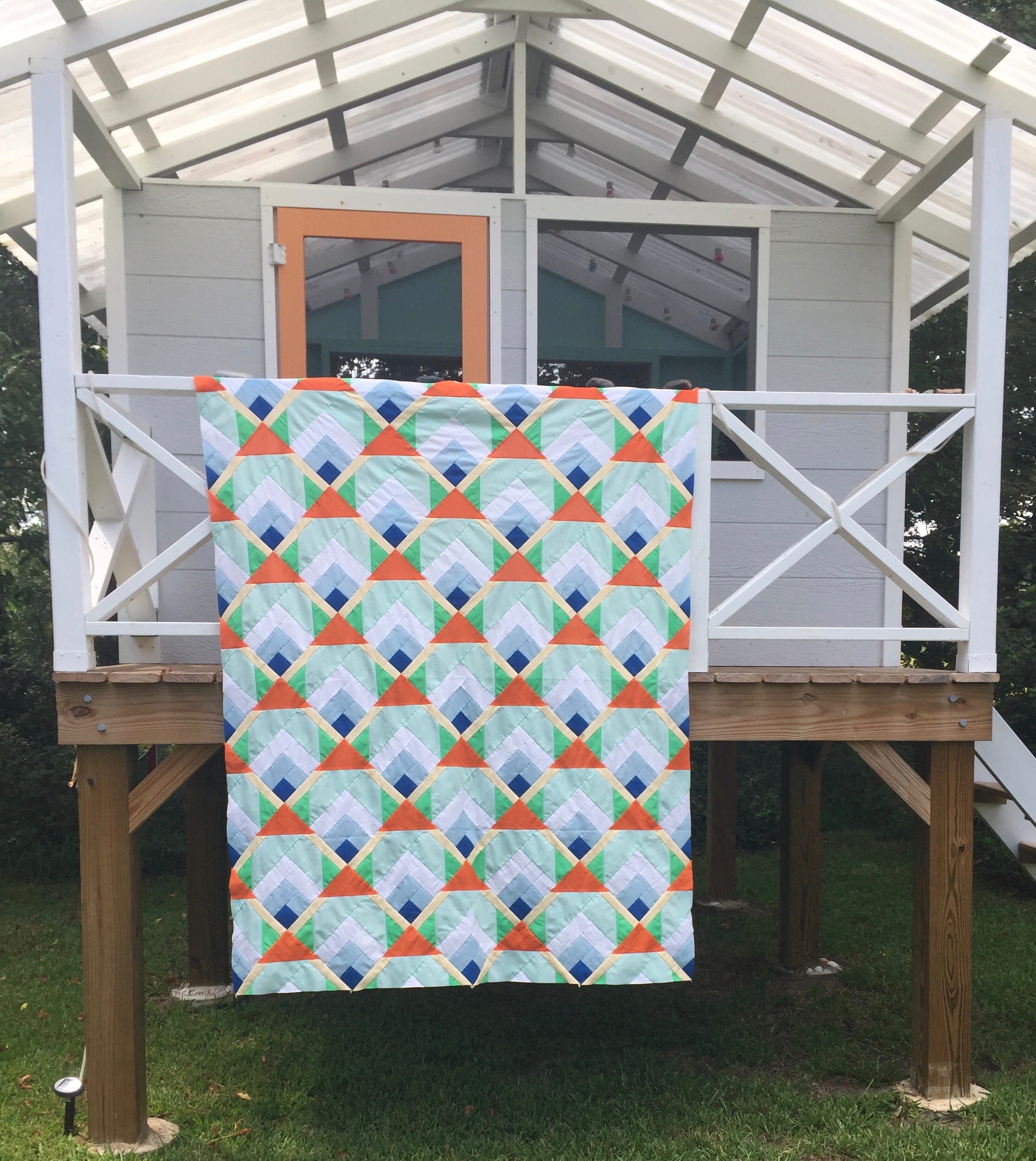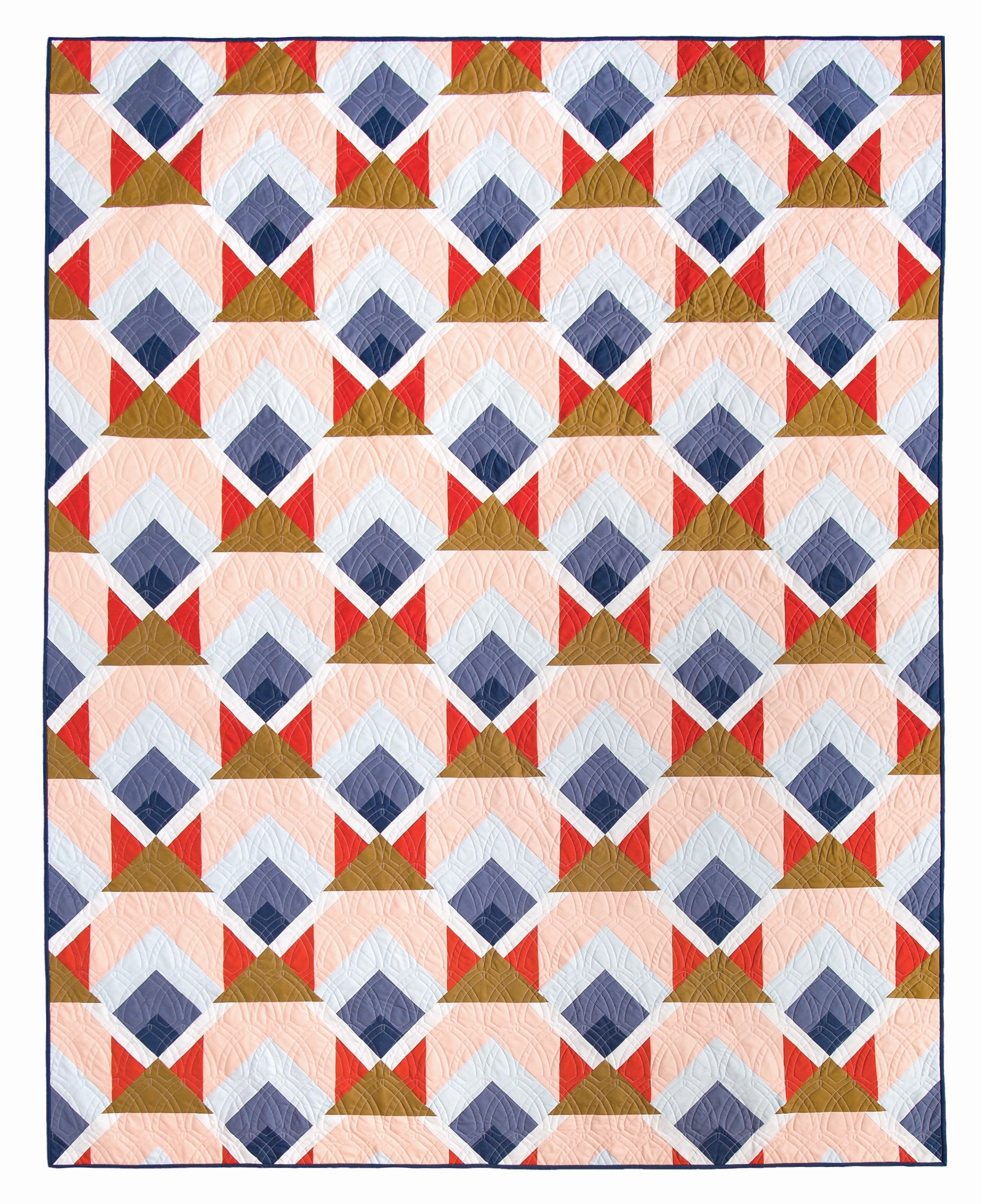 Snow Cabin is named after the two quilt blocks that inspired the design: the snowball bock and the log cabin block. These traditional techniques are combined to create this unique and modern design.
3 sizes: Wall Hanging (14" x 28"); Baby (42" x 42"); Throw (58" x 71") 
You can find a quilt kit of a throw size quilt top here. 
Skill Level: Advanced Beginner ; pattern assumes quilter has basic knowledge of quilting.
This pattern assumes that you have a basic knowledge of quilting. It

 

includes helpful diagrams, thorough instructions, alternate color-way ideas and a coloring page to plan your quilt.
WOF= 42"; all seams are 1/4"
Pattern is for personal use only. Duplication of any kind is prohibited.
You may sell quilts that you make using Lo & Behold patterns, but please credit the pattern to Lo & Behold Stitchery.

This is a PDF digital copy. Please make sure that you enter a valid email address at checkout. Your pattern will be emailed to you. It can be viewed on your phone/computer or printed on standard 8.5" x 11" paper. If you have trouble with the initial download, try using a different browser, or a laptop/desktop. 

A paper copy of the pattern can be purchased here. 

 I also have quilt kits available in my 

shop

.
The last six images are by a few of my testers. In order, the quilters are: Melissa Buza, Mackenzie McBride, Patrizia Dreusicke, Katy Faircloth, Kristin McCauley and Alexa Byman.
Colors used on cover photo quilt are Kona Leather, Snow, Ice Peach, Pimento, Sky* ( not Cloud, as originally listed), Slate and Windsor. Quilting is by Threaded Quilting.