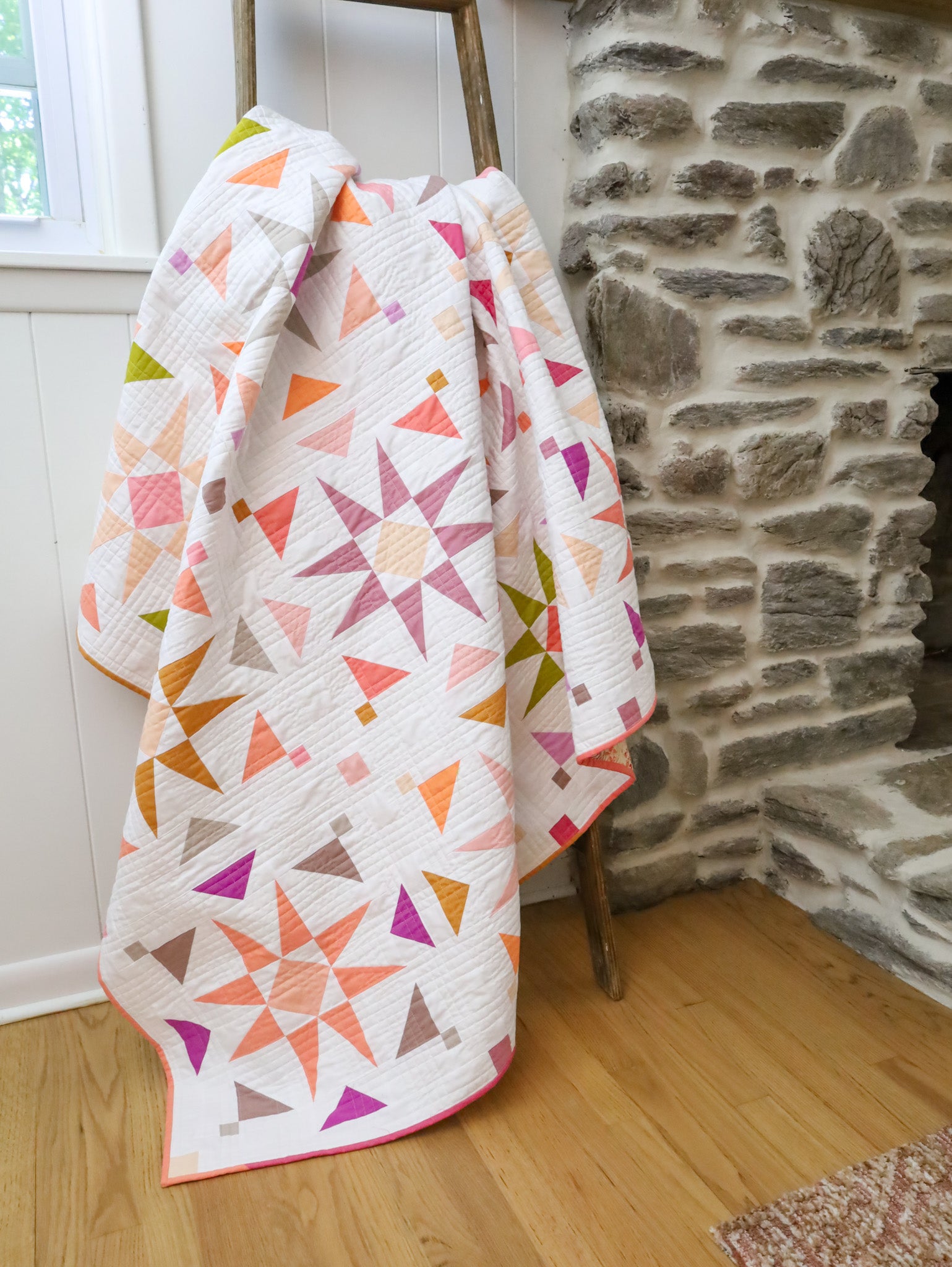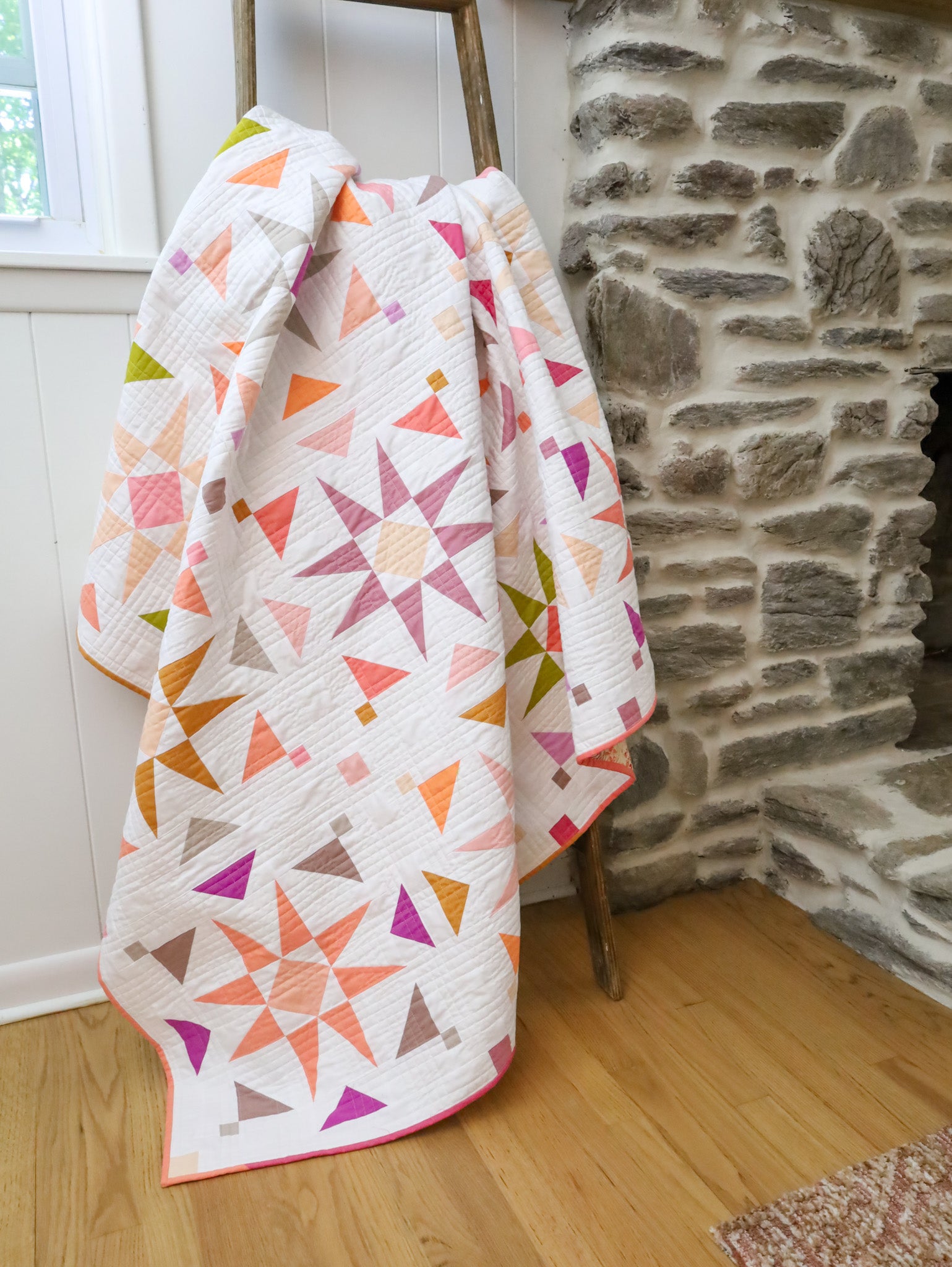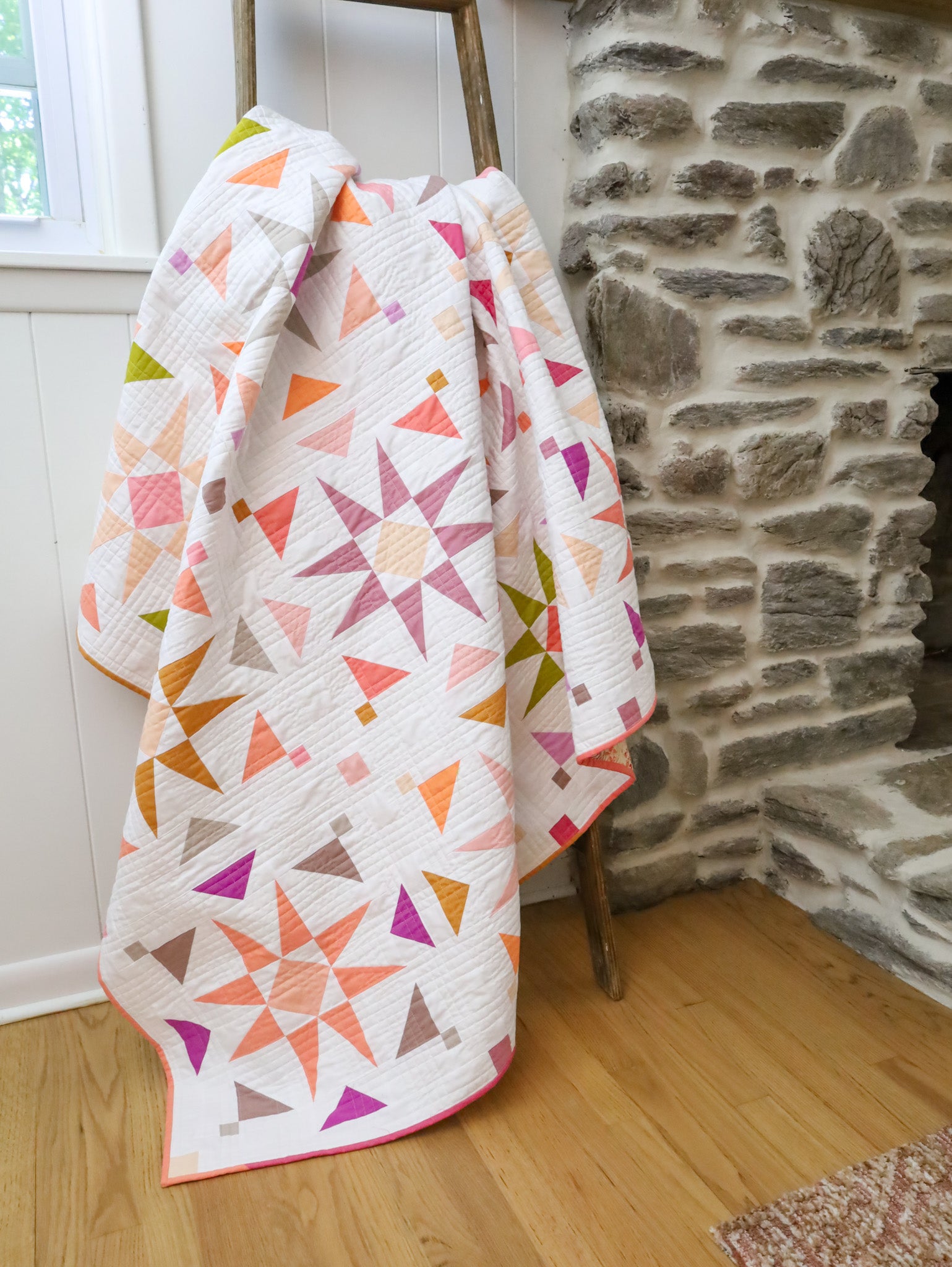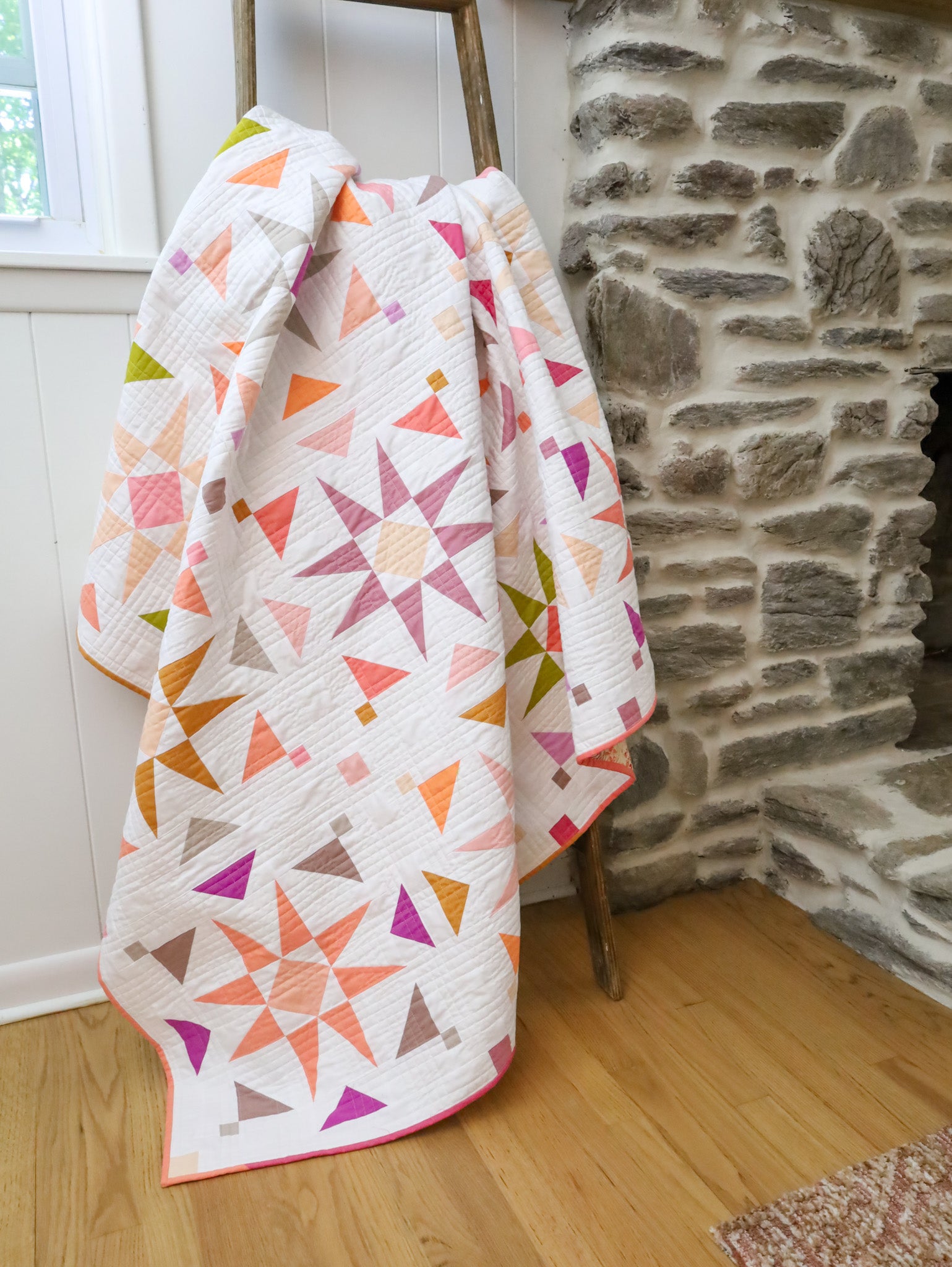 Cover Mosaic Star Quilt Top kit
This quilt kit includes the fabric needed to to make one Large THROW sized Mosaic Star quilt top measuring 72" square.
If you enroll in Triangle School, the Mosaic Star quilt pattern IS included with the course. 

I used this thread for piecing and quilting.