Art Gallery Fabrics- "Pure Solids" Blog Tour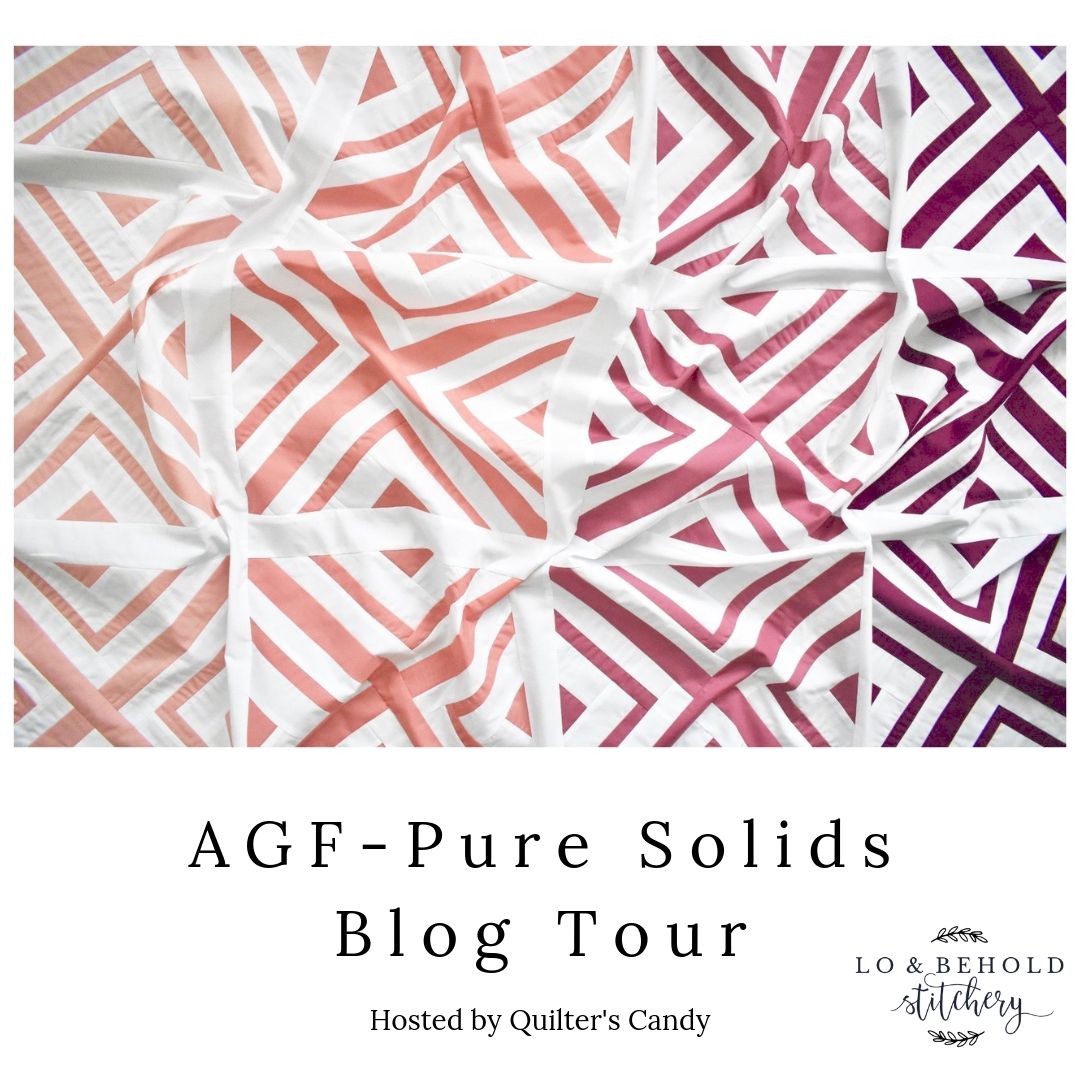 My friend Elizabeth of Quilter's Candy is hosting a fun Blog Tour, featuring Art Gallery Fabrics' Pure Solids! I'm so excited to share what I created!
.
When I saw AGF's new solids, these colors immediately caught my eye! I am a sucker for peaches and plums and these fabrics are gorgeous! 
From top to bottom, they are: Blossomed, Miami Sunset, Dried Roses, Plum Preserve and Snow.
.
There something about solids that feels so timeless to me! I change my mind about prints all of the time; but with solids, I know that I'll love them forever! If you're indecisive like me, maybe you can relate? :)
.
I've been on a "skinny strip" kick lately! haha. I don't know what it is but I love quilts with stripes in them! So when I saw Elizabeth's pattern, "X Marks the Spot", I couldn't wait to make it for myself!
.
.
This quilt has a modern "log cabin" feel, which I really like! It was so fun to watch it come together. The block construction is really clever!
.
 .
.
.
Now I just need to decide how I want to quilt it! Let me know if you have any suggestions! :)
.
Thank you Elizabeth and Art Gallery for the beautiful fabrics and pattern! I've had so much fun!
.
Here is the rest of the Blog Tour schedule! Be sure to check out everyone's beautiful creations!
Monday, June 24: The Willow Market (Kelli Rummel)
Tuesday, June 25: Wren Collective (Rachel Thomeczek)
Wednesday, June 26: Lo & Behold Stitchery (Brittany Lloyd- yours truly!)
Thursday, June 27: Simply Mackbeth (Kelli Marshall)
Friday, June 28: Morgan Kelly Quilts (Morgan Kelly)
Saturday, June 29: StitchandBundle (Sarah Clayton)