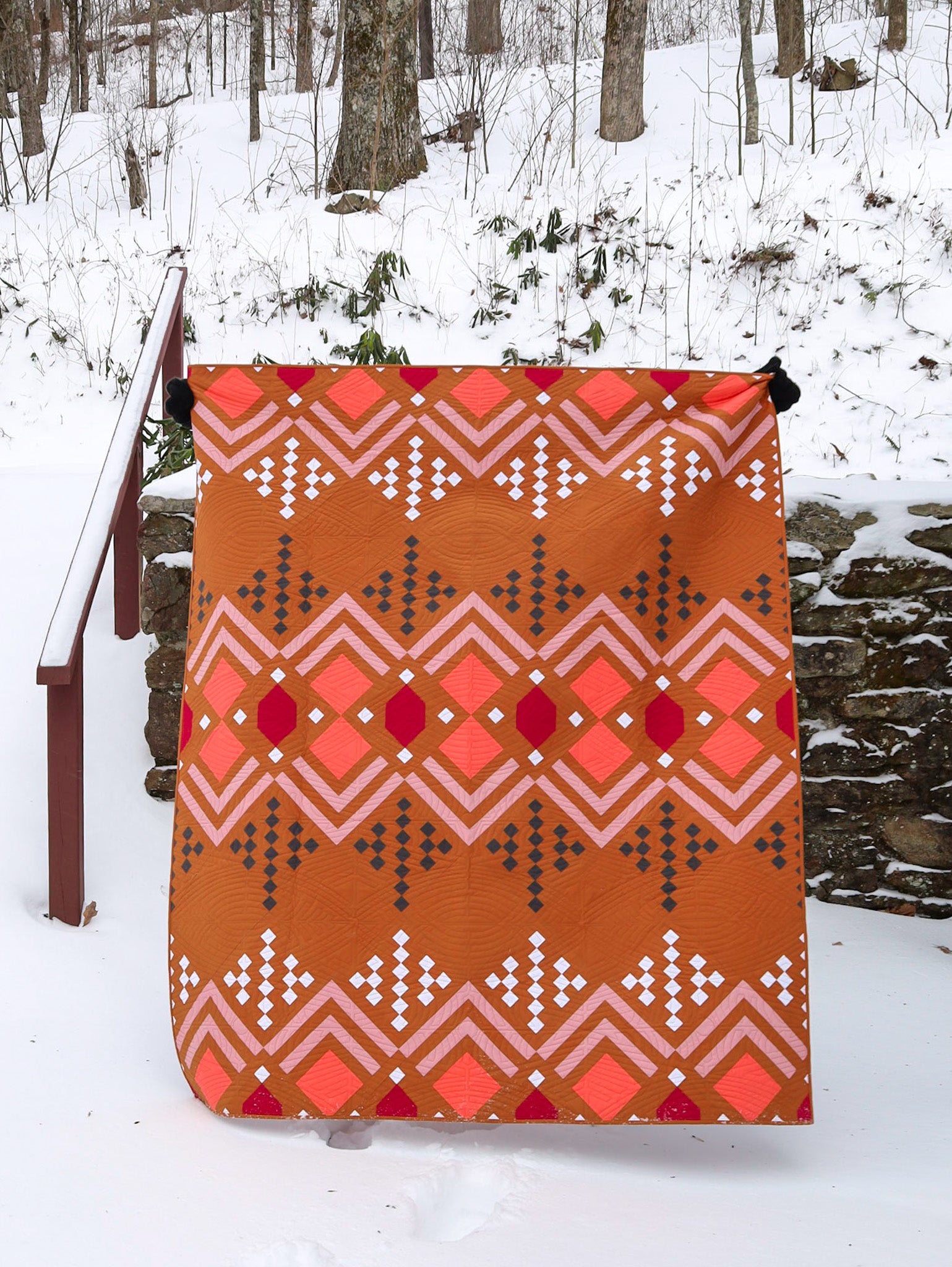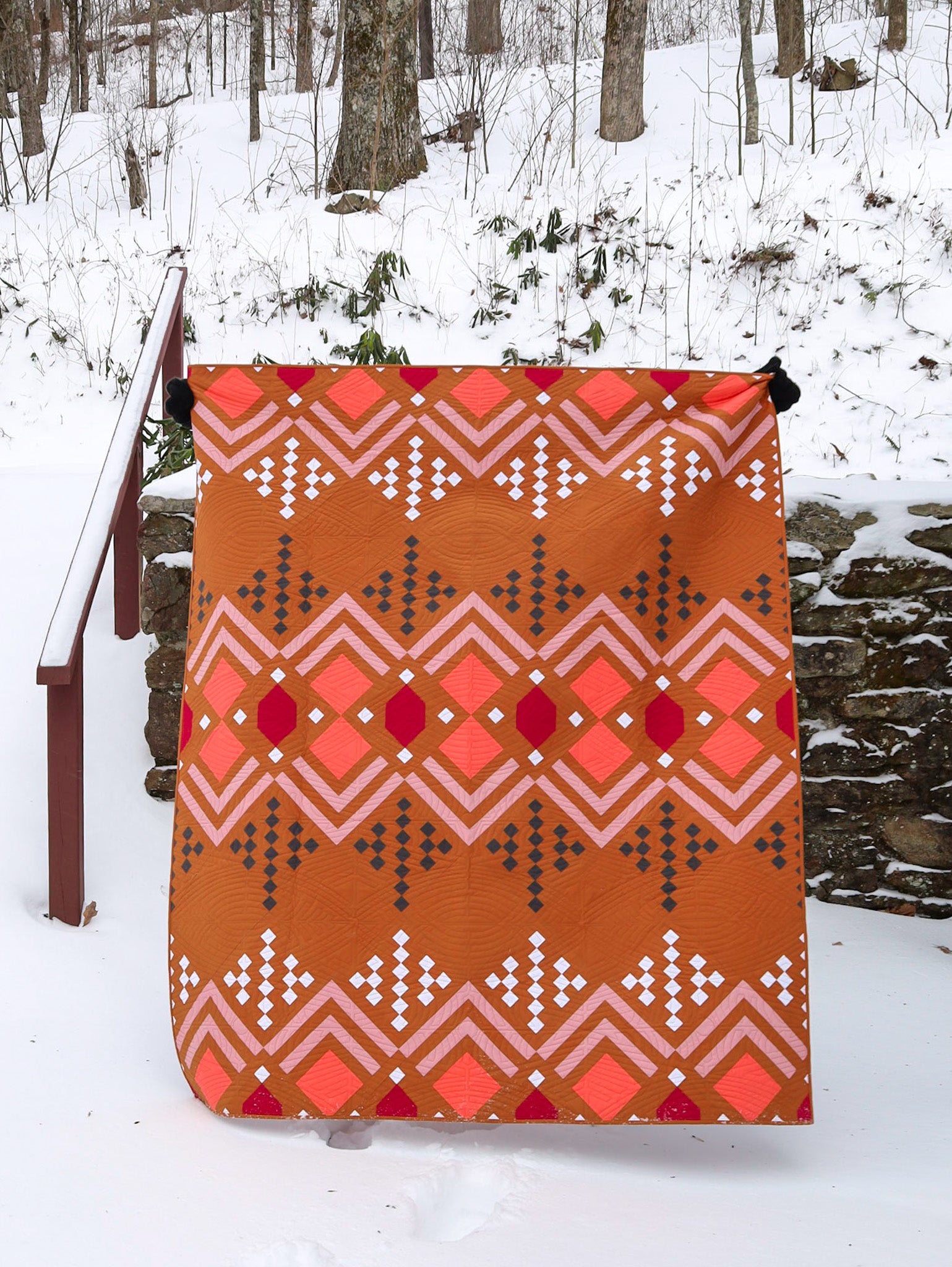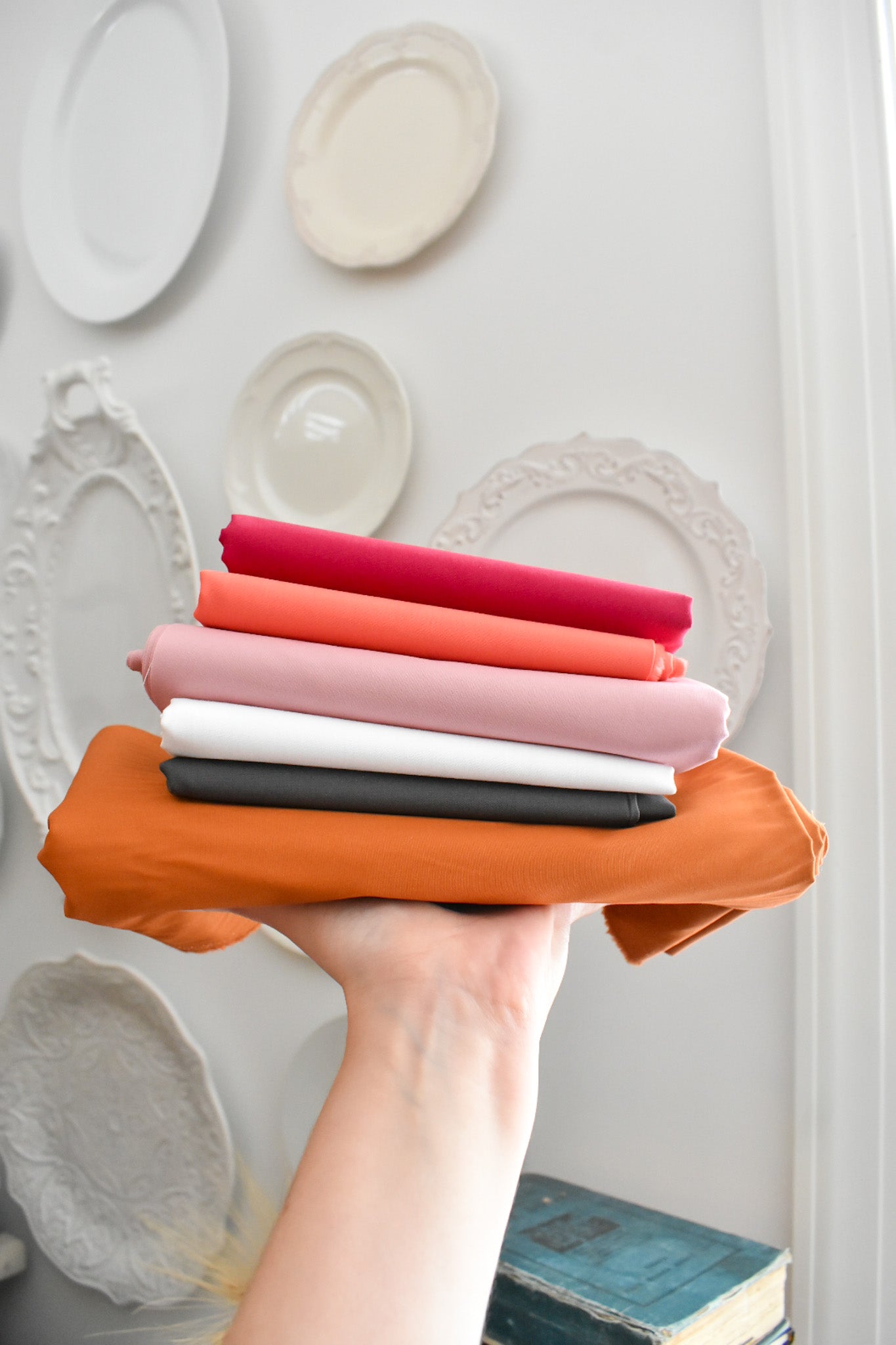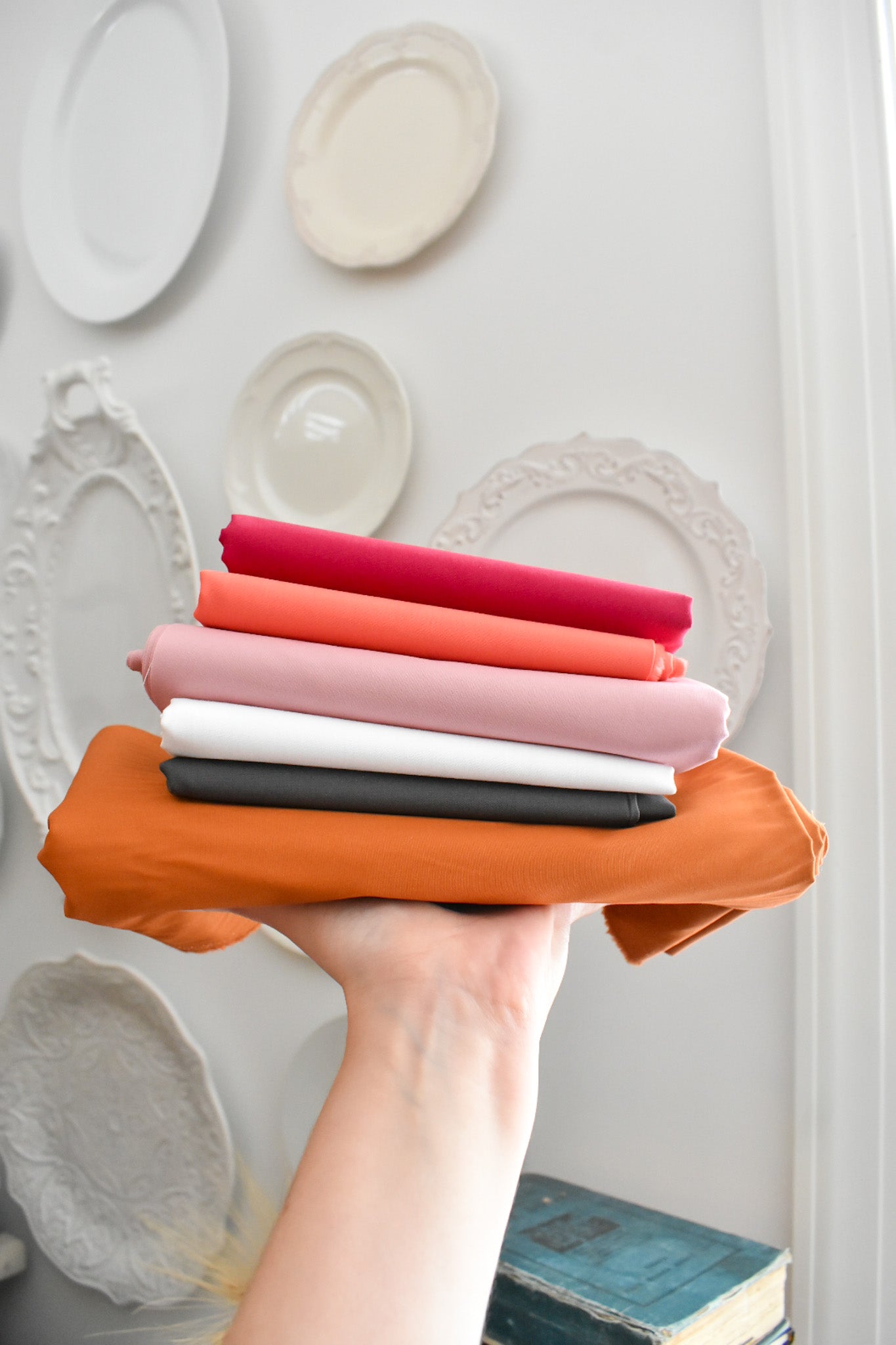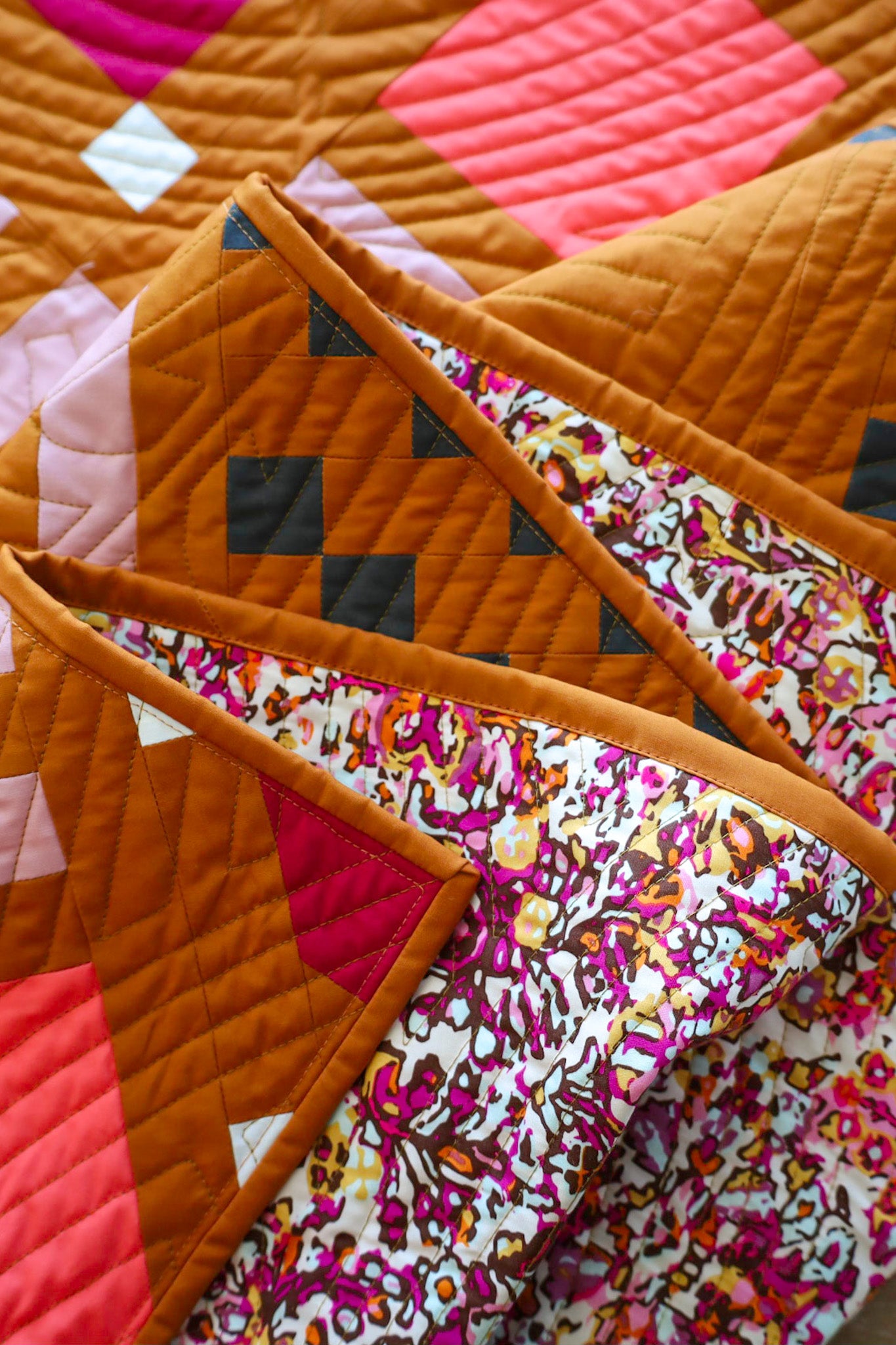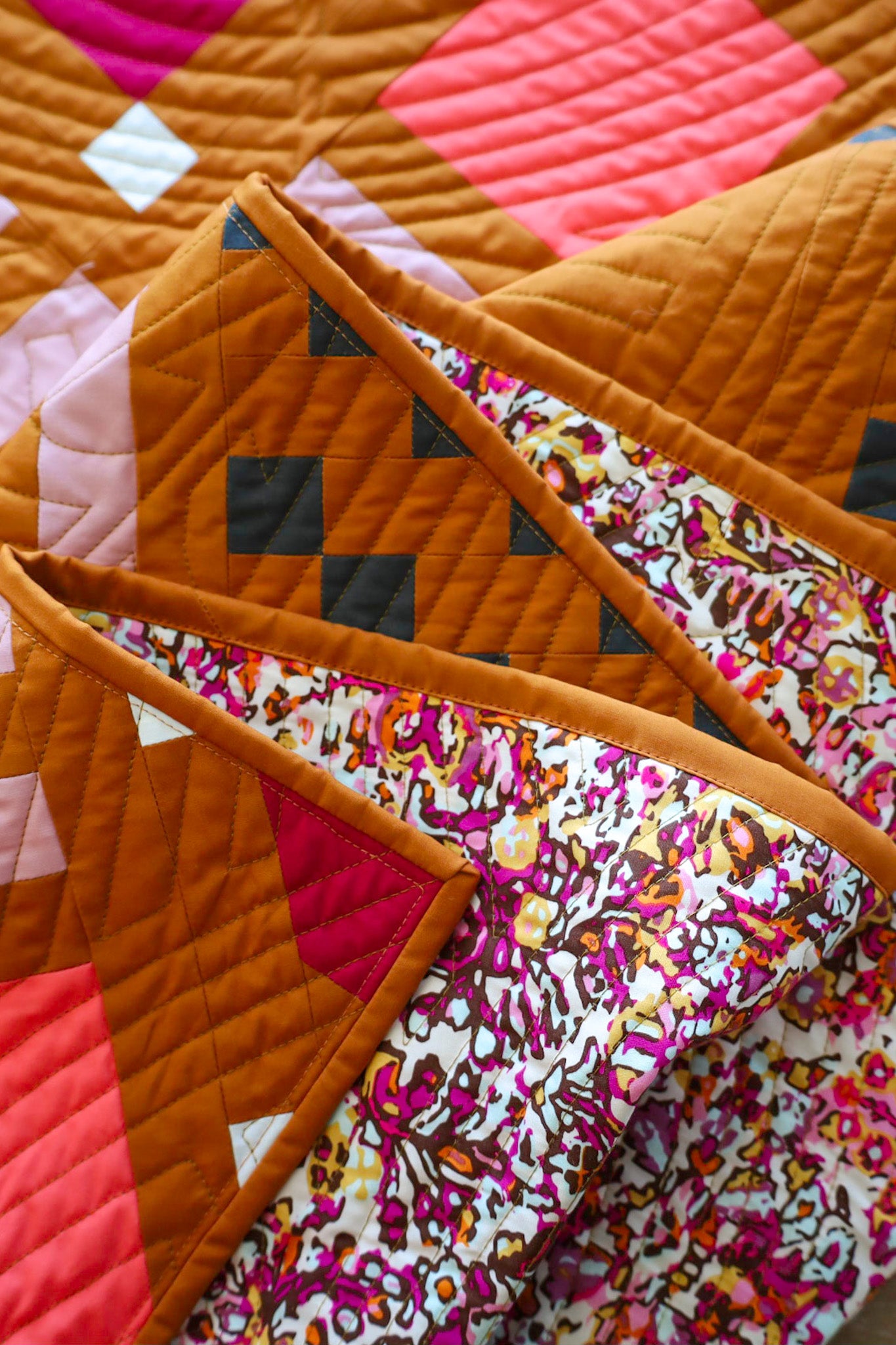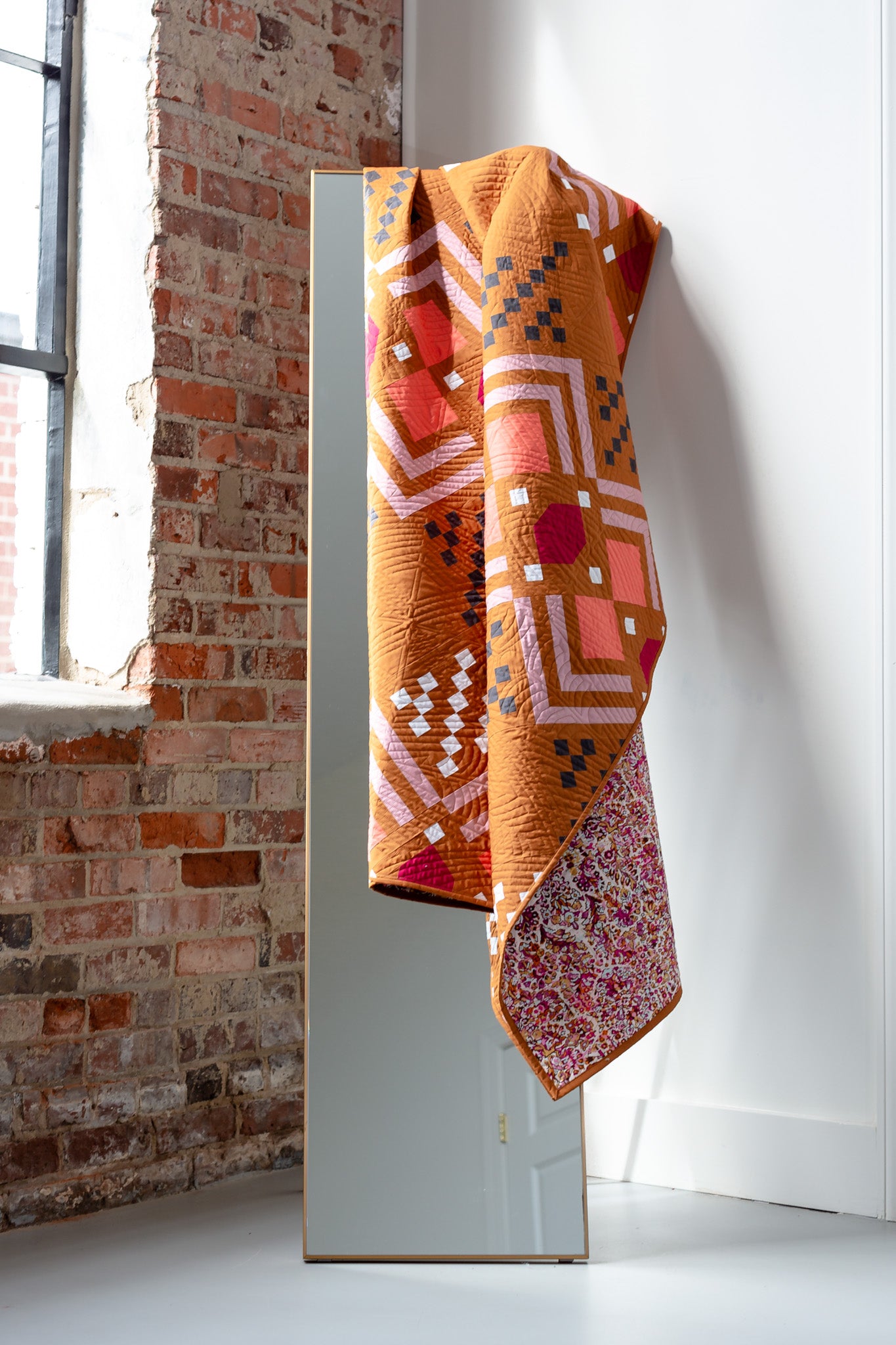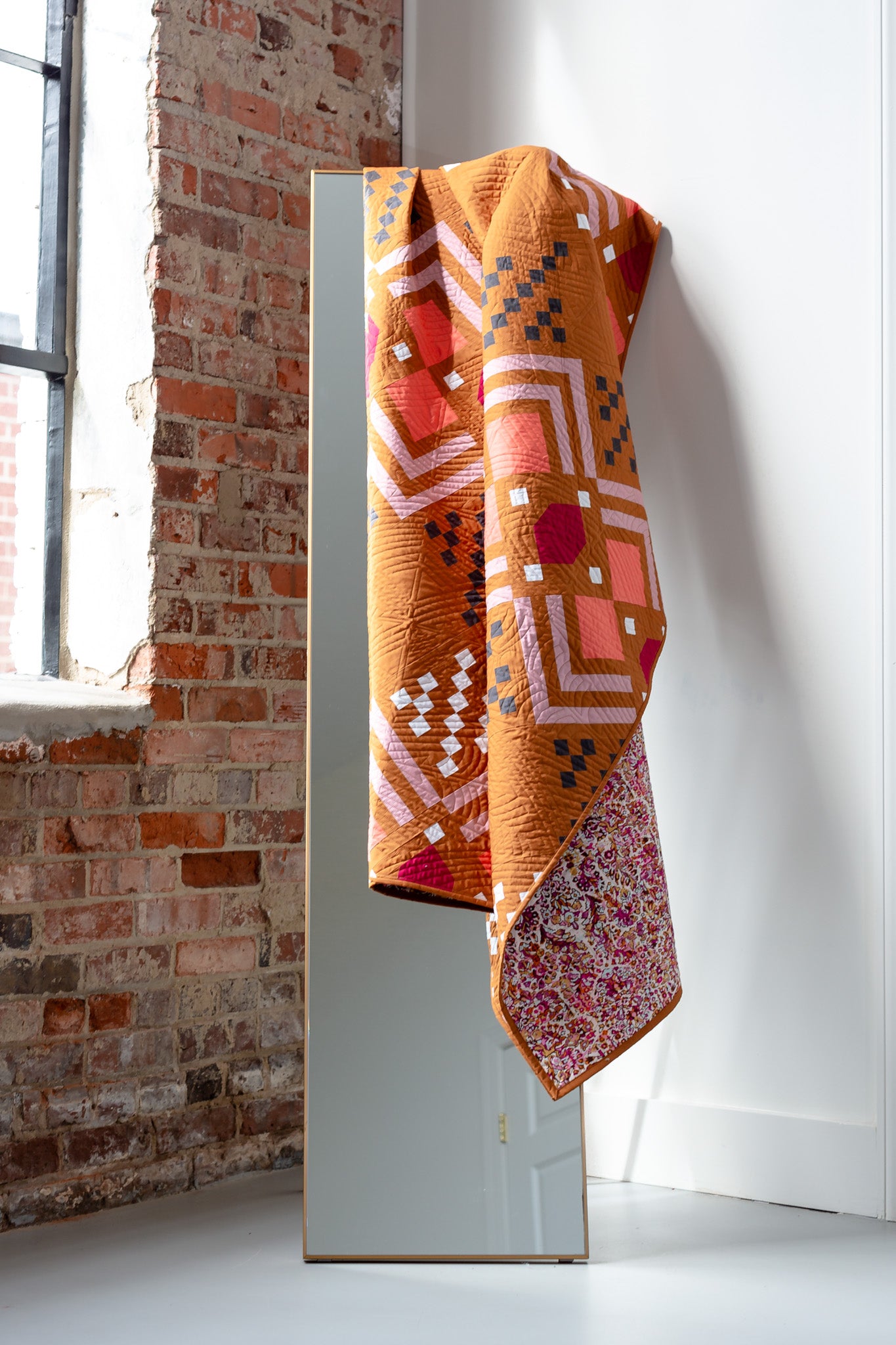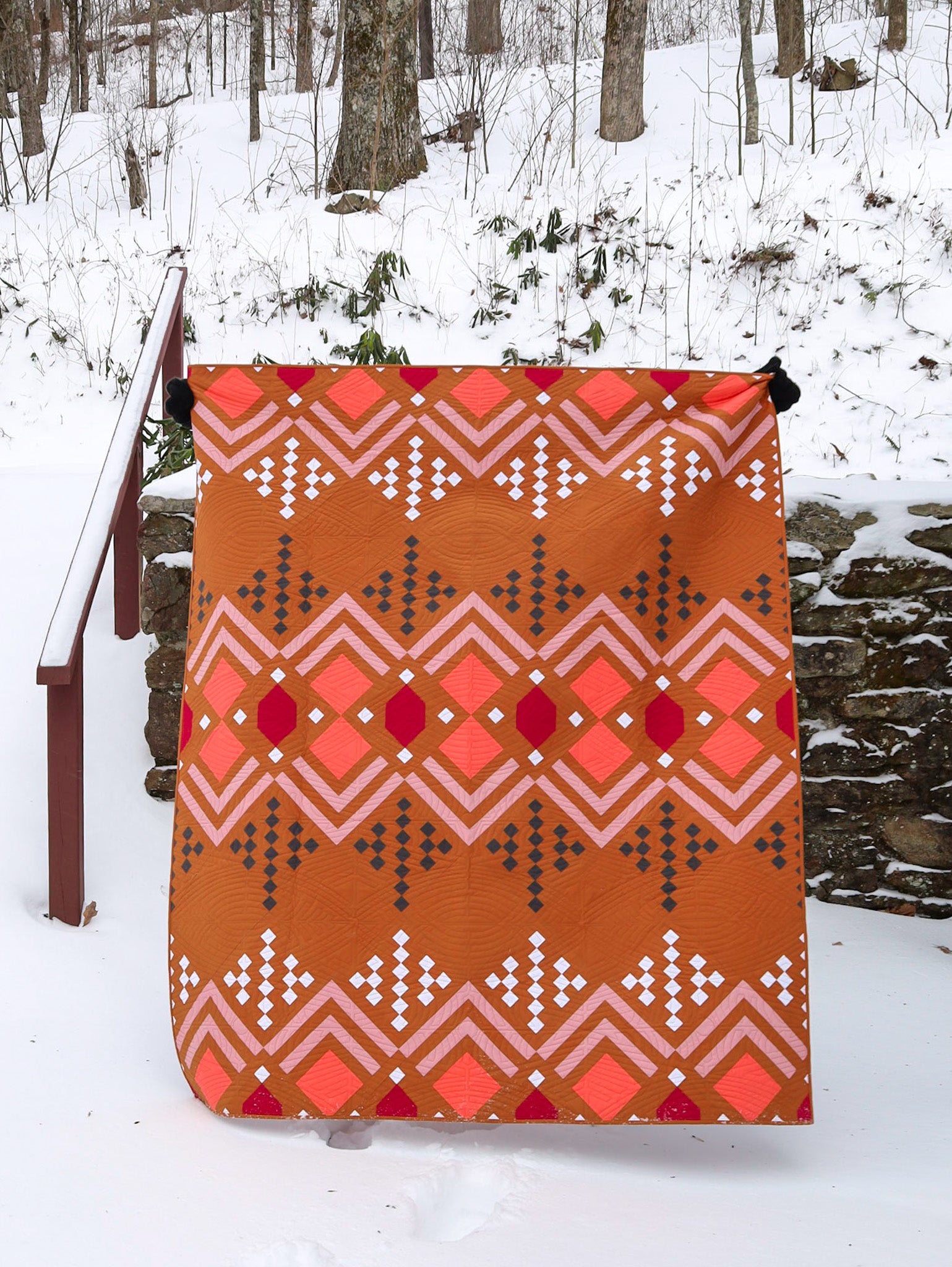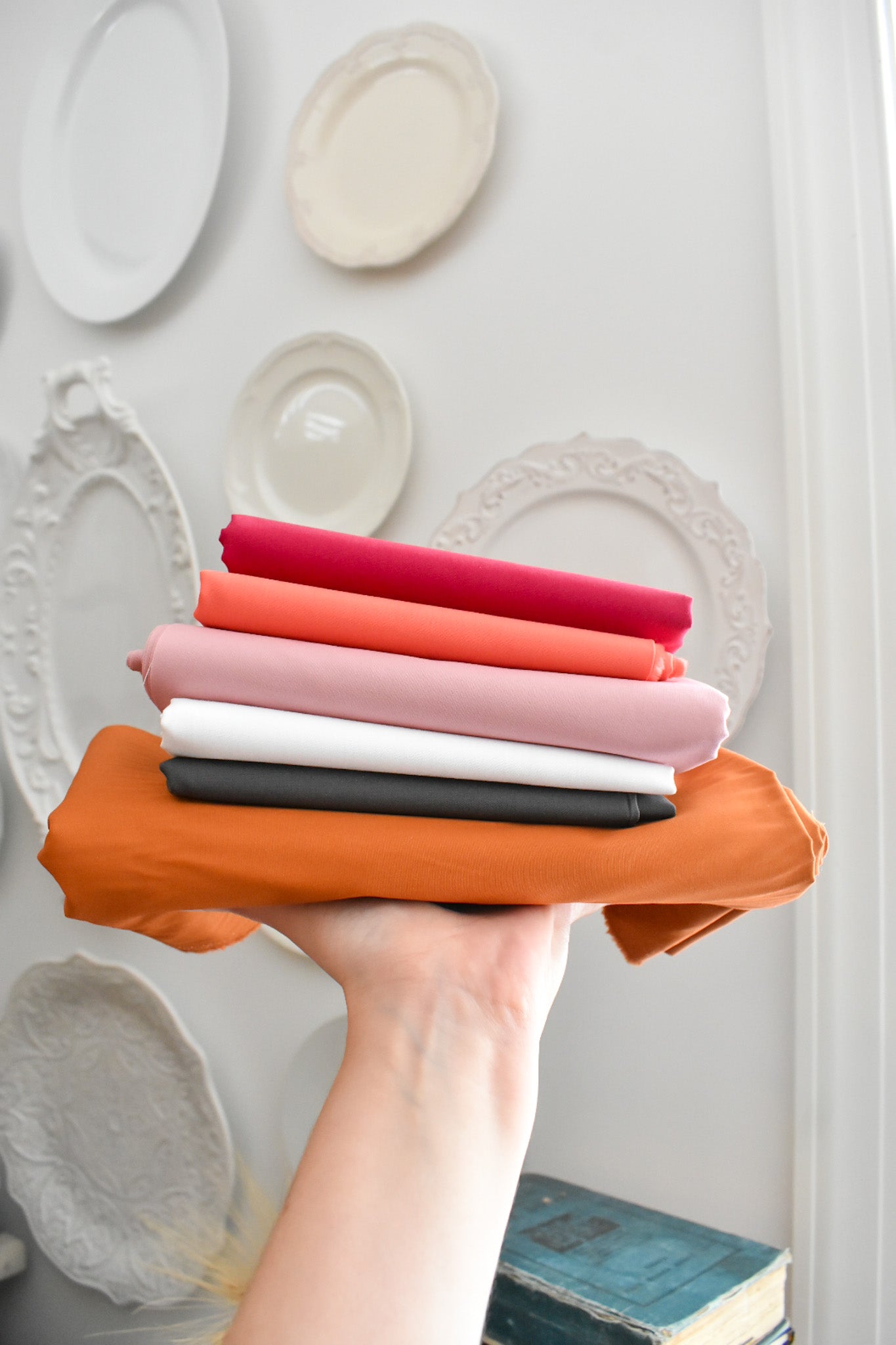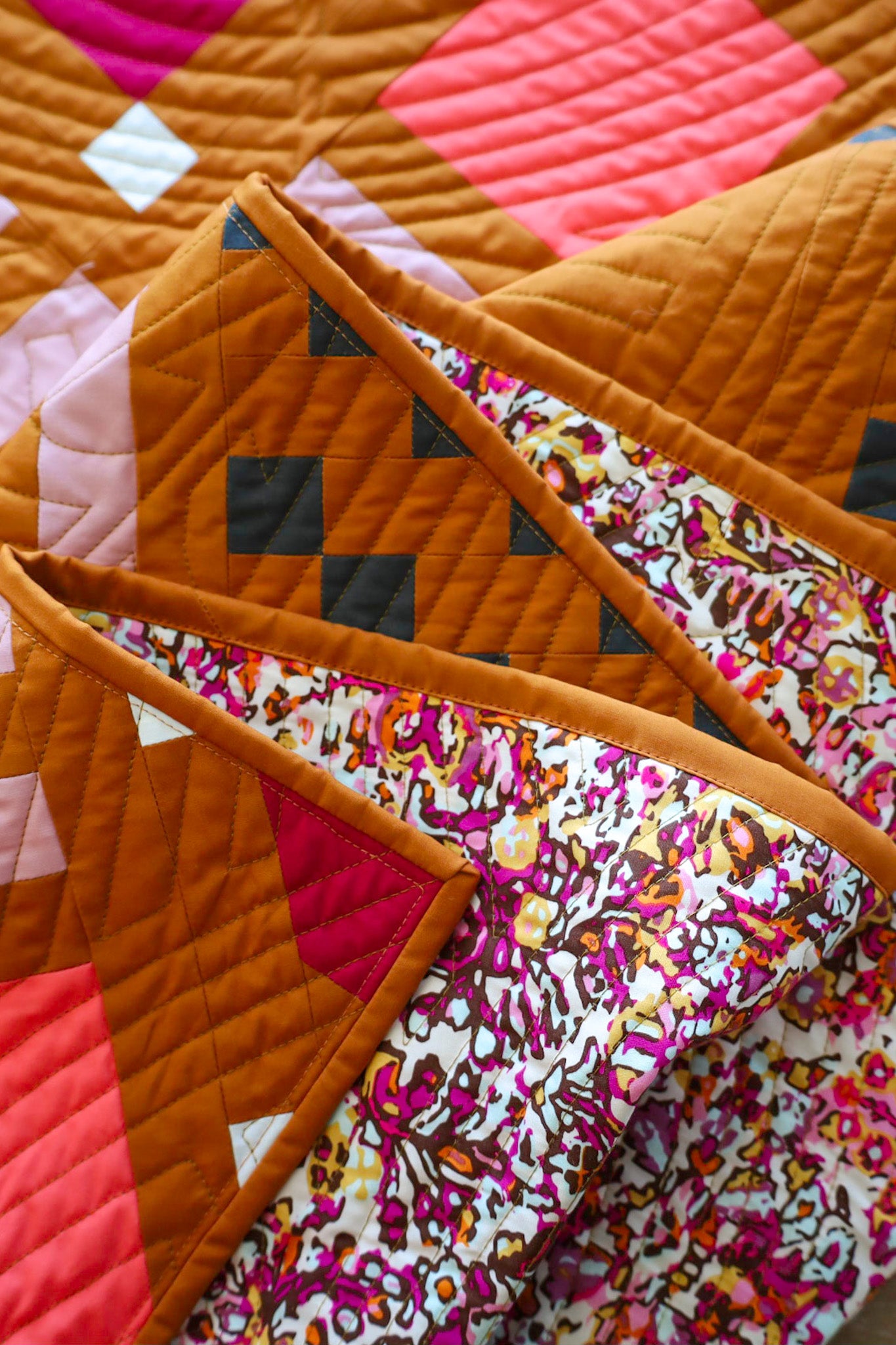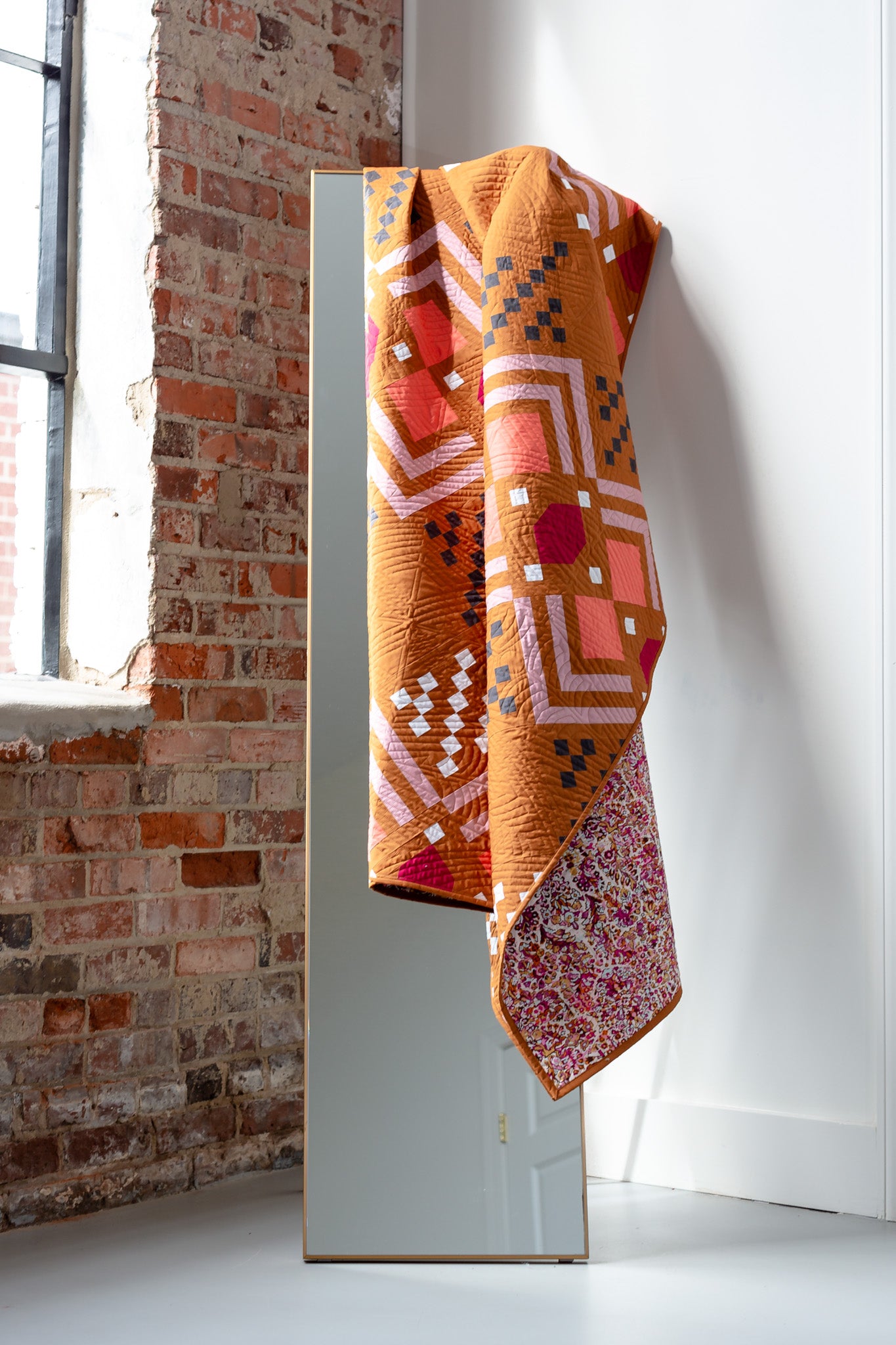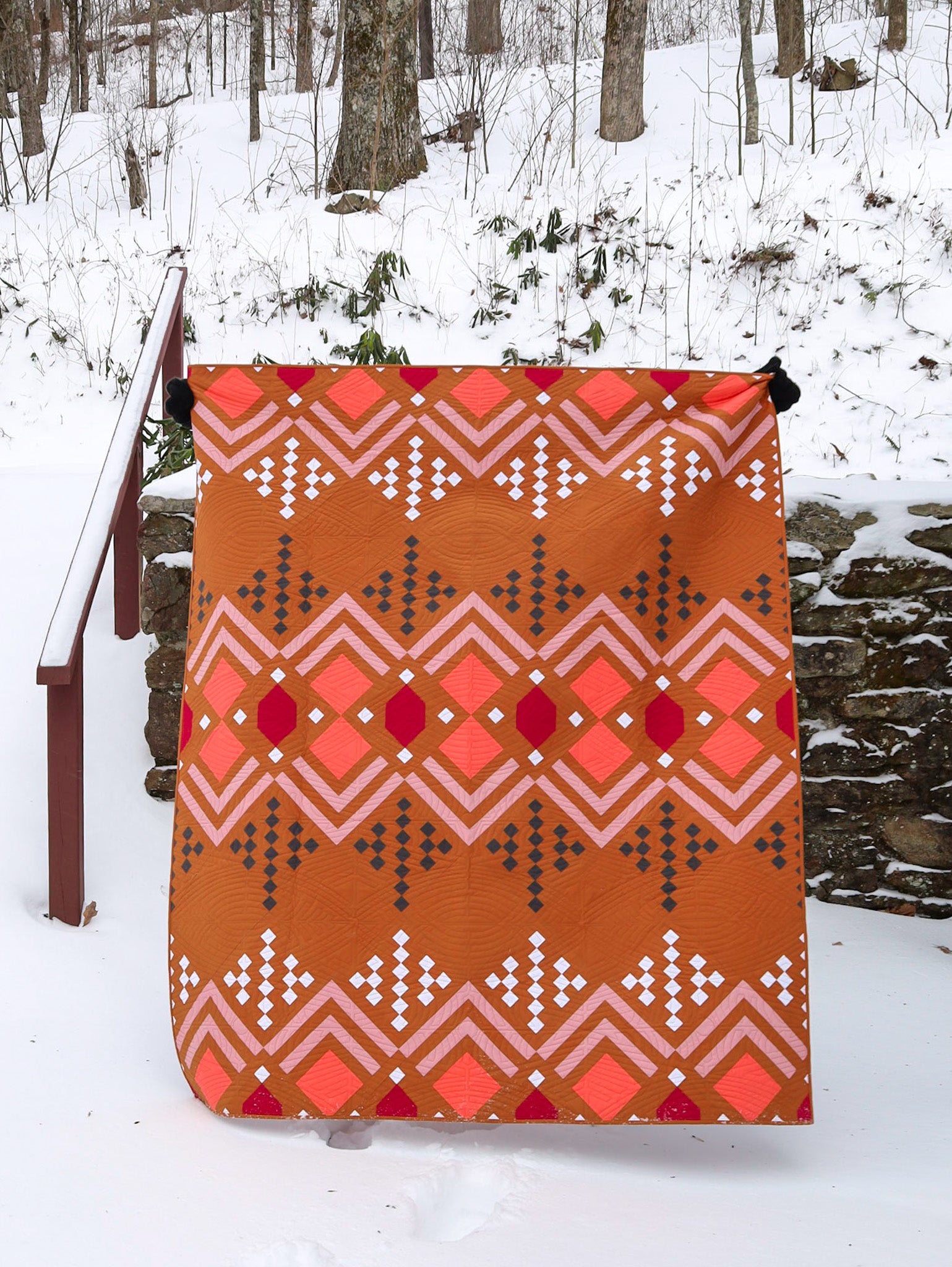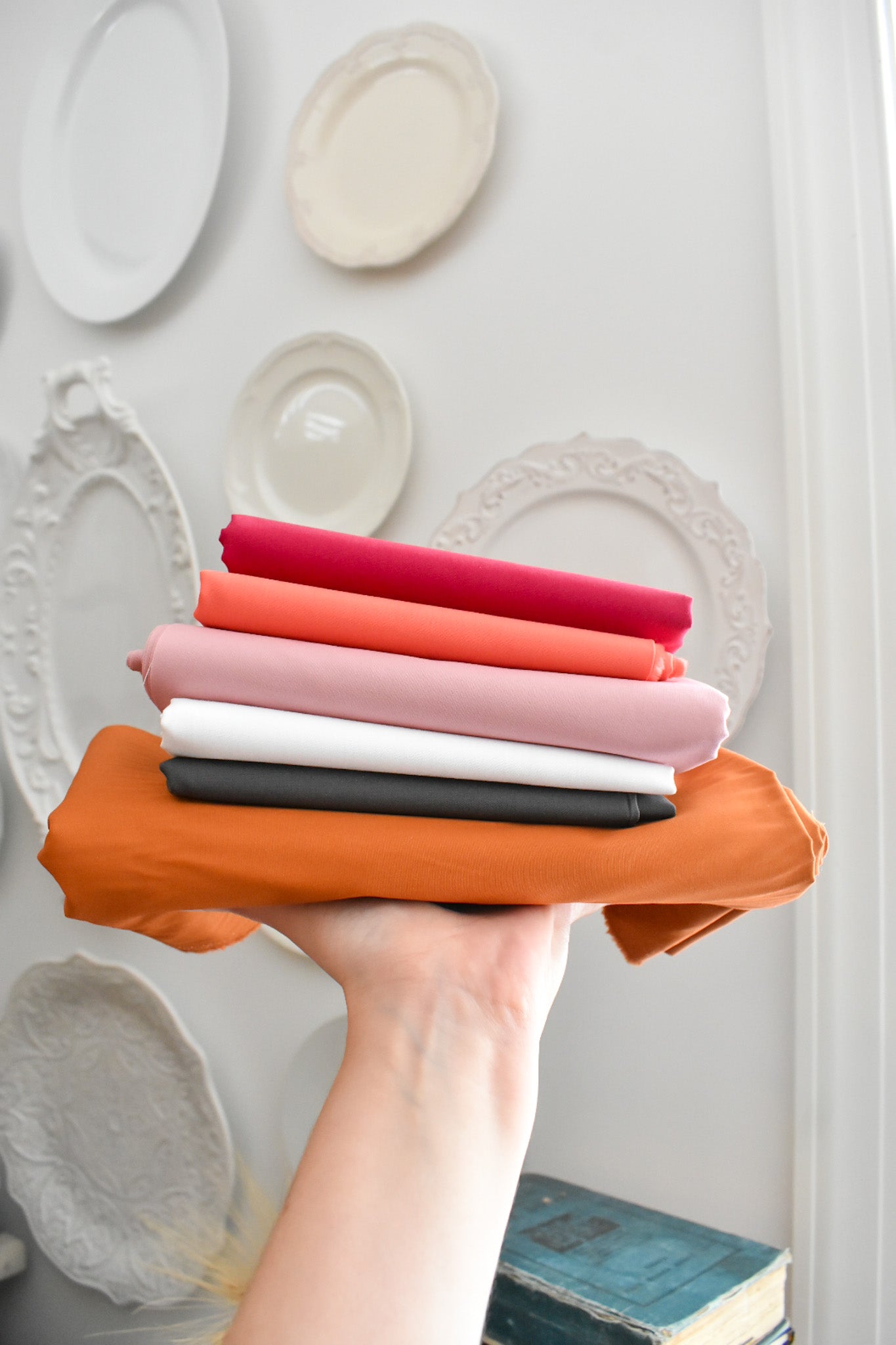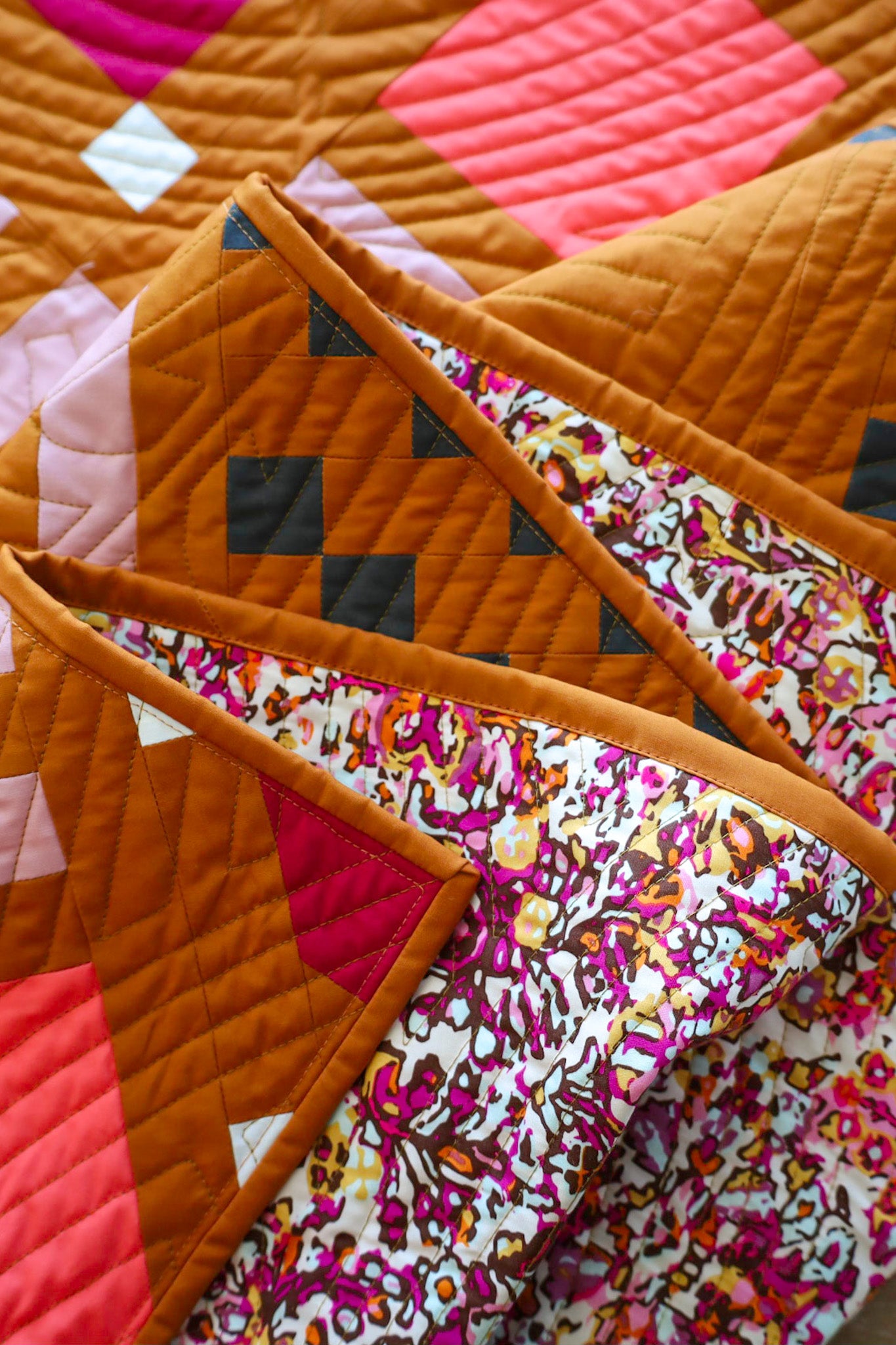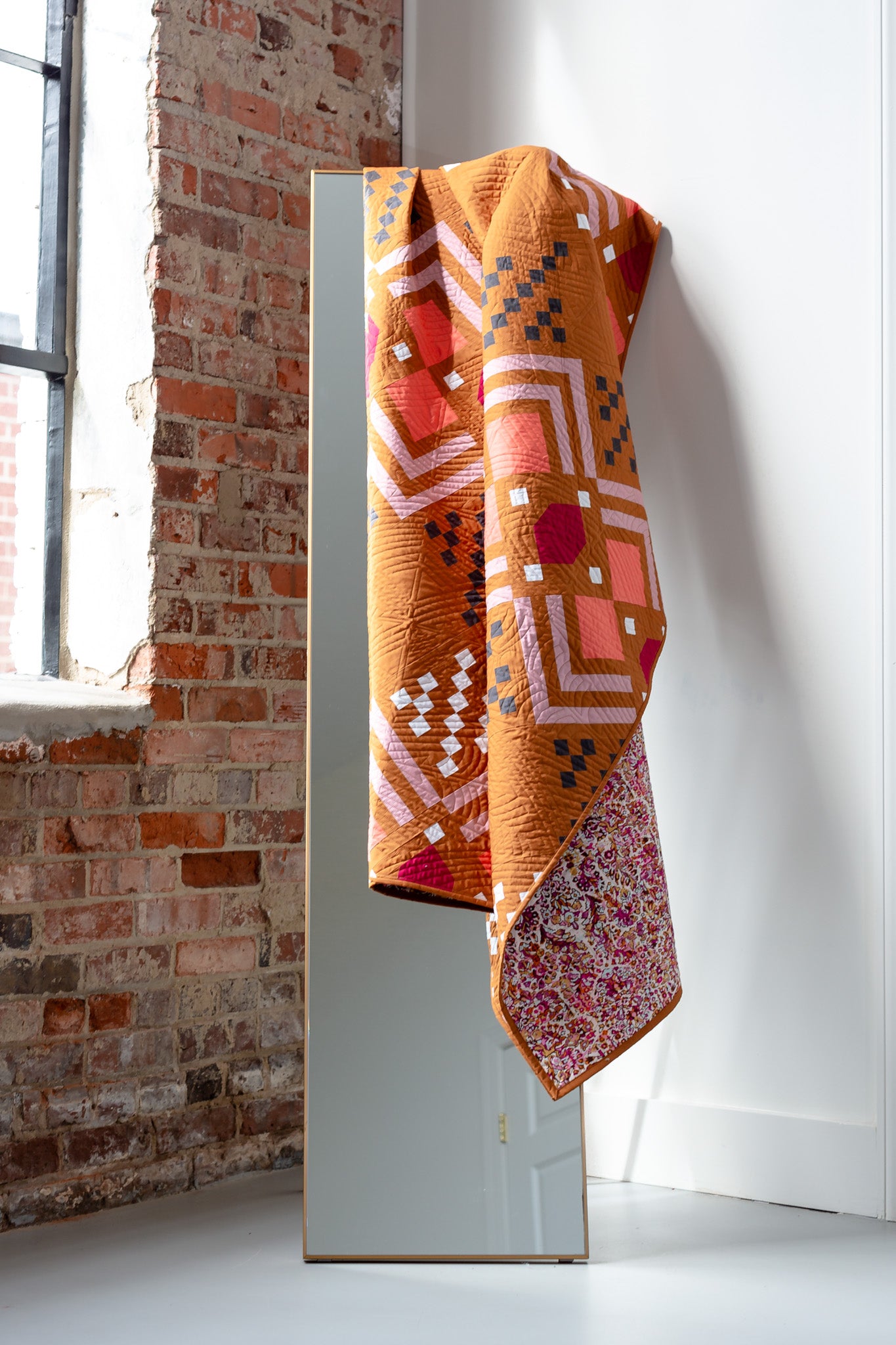 Gingerbread Deco - Throw Quilt Kit
Over 5-3/4 yards total of fabric to create the Cover Throw size Deco quilt top. Fabrics are Art Gallery Solids, including are Gingerbread (background), Coral Reef, Spiceberry, Sugar Plum, Magnetism and Snow.
Optional binding and backing available. This includes 4.5 yards of backing (Treasured Marrakesh) and 1/2 yard binding (AGF Gingerbread).