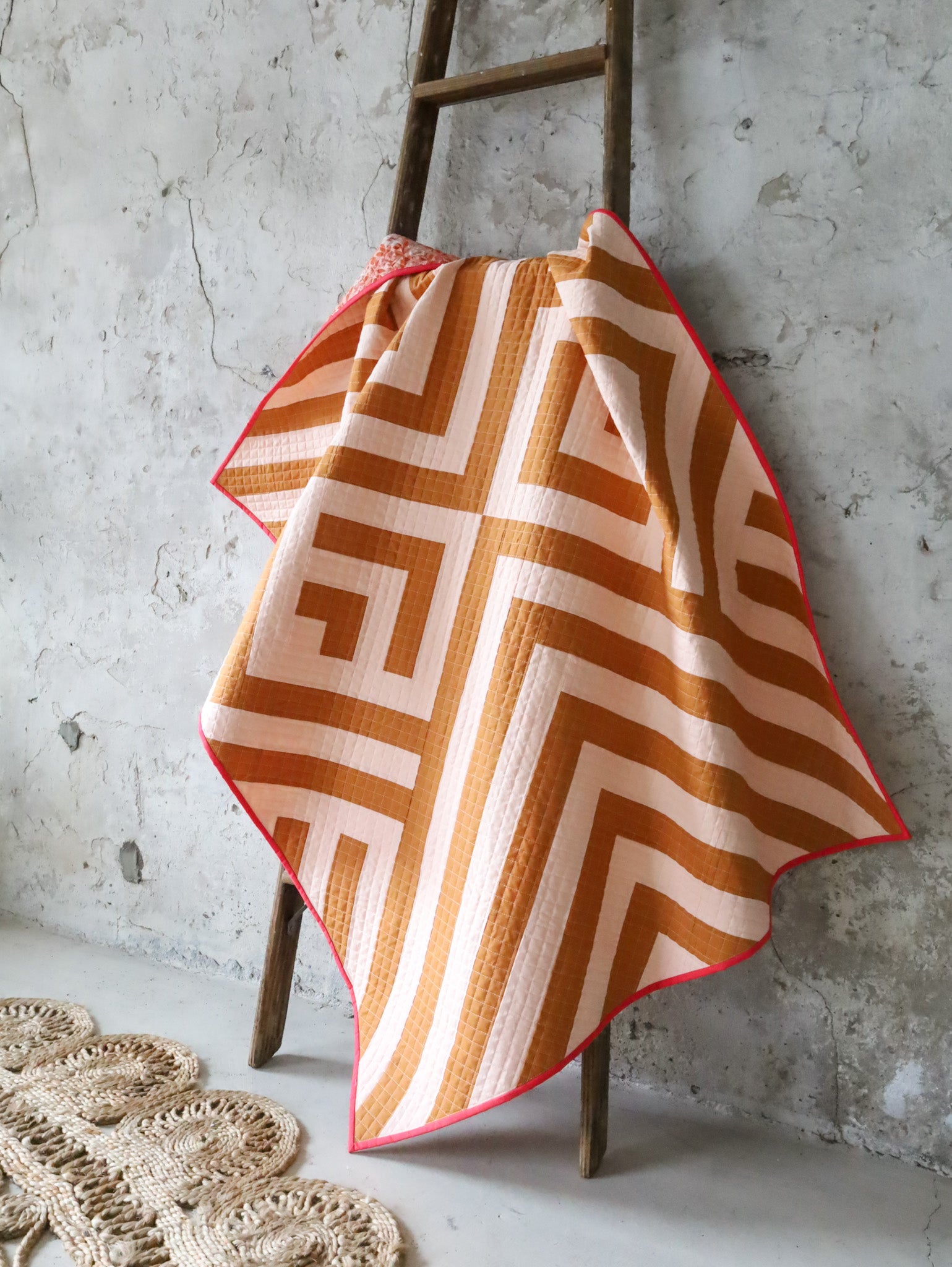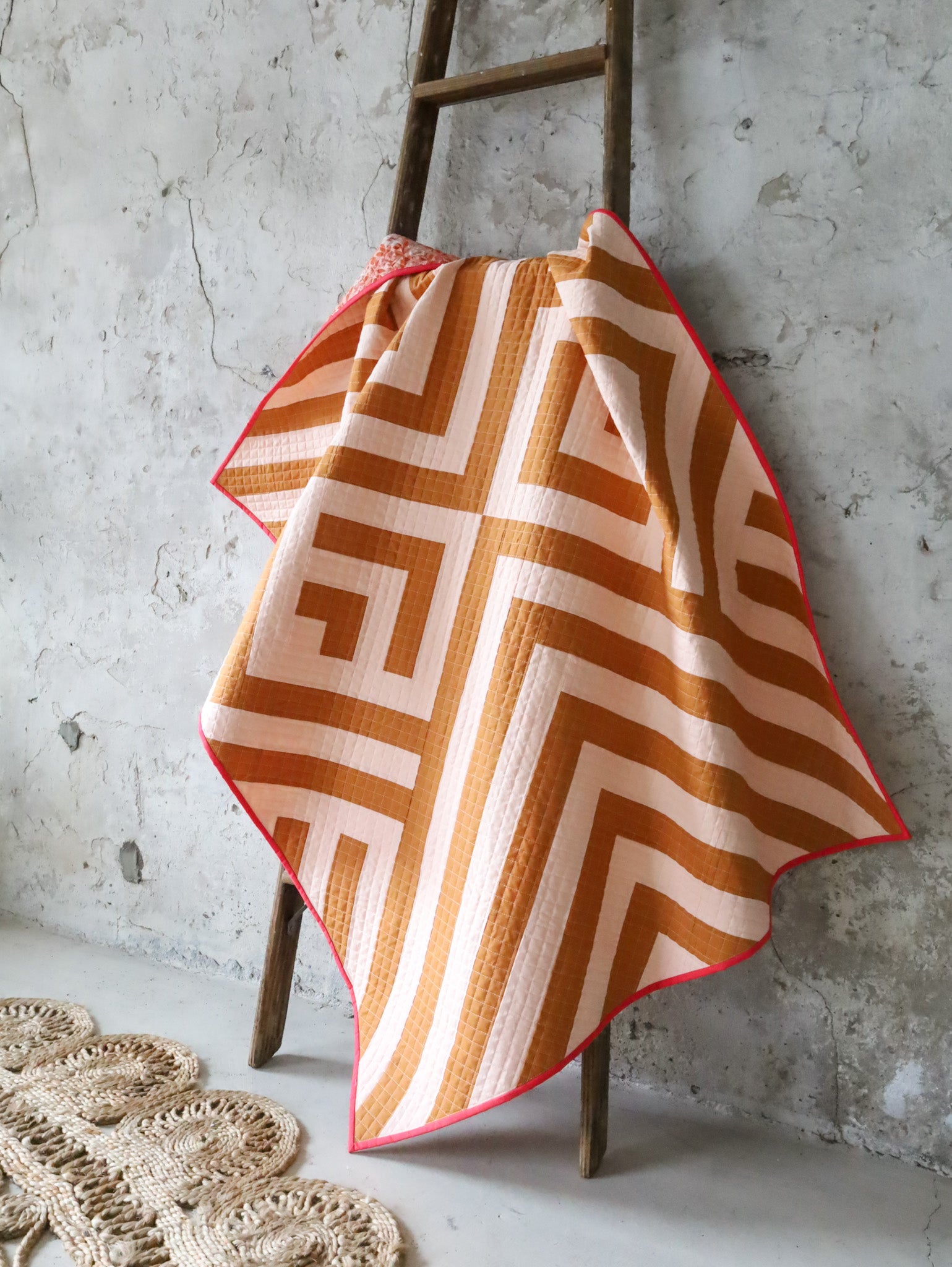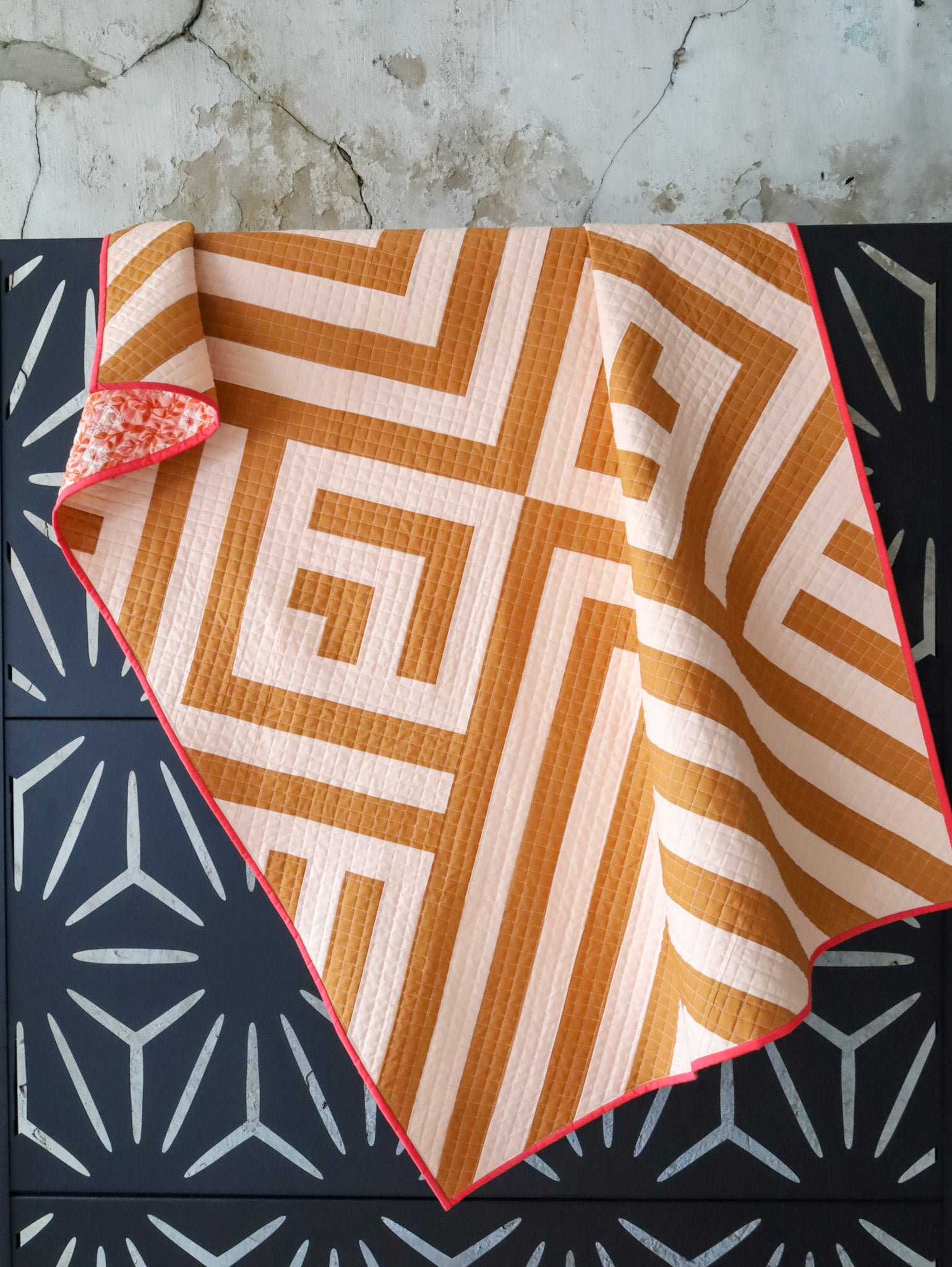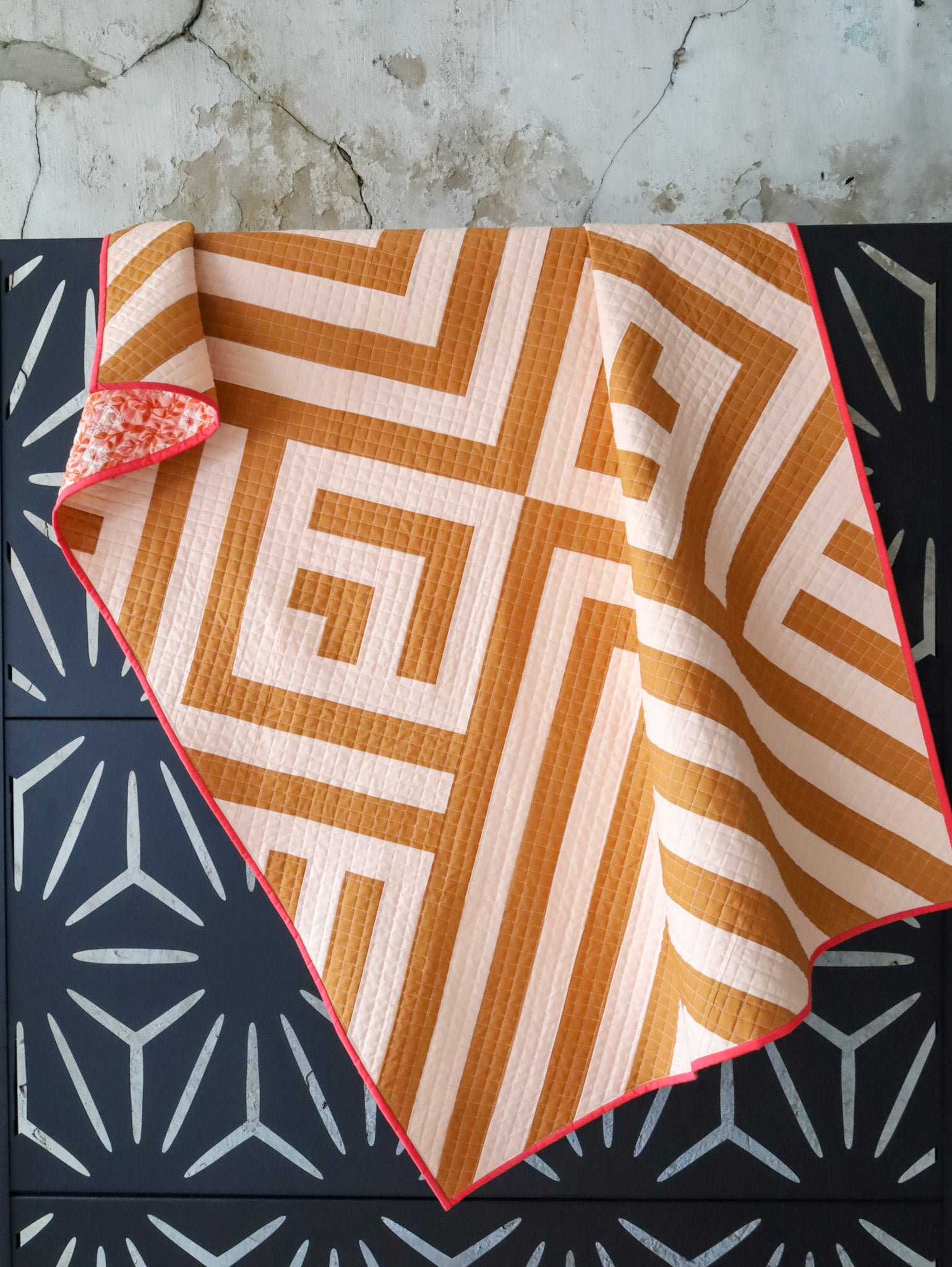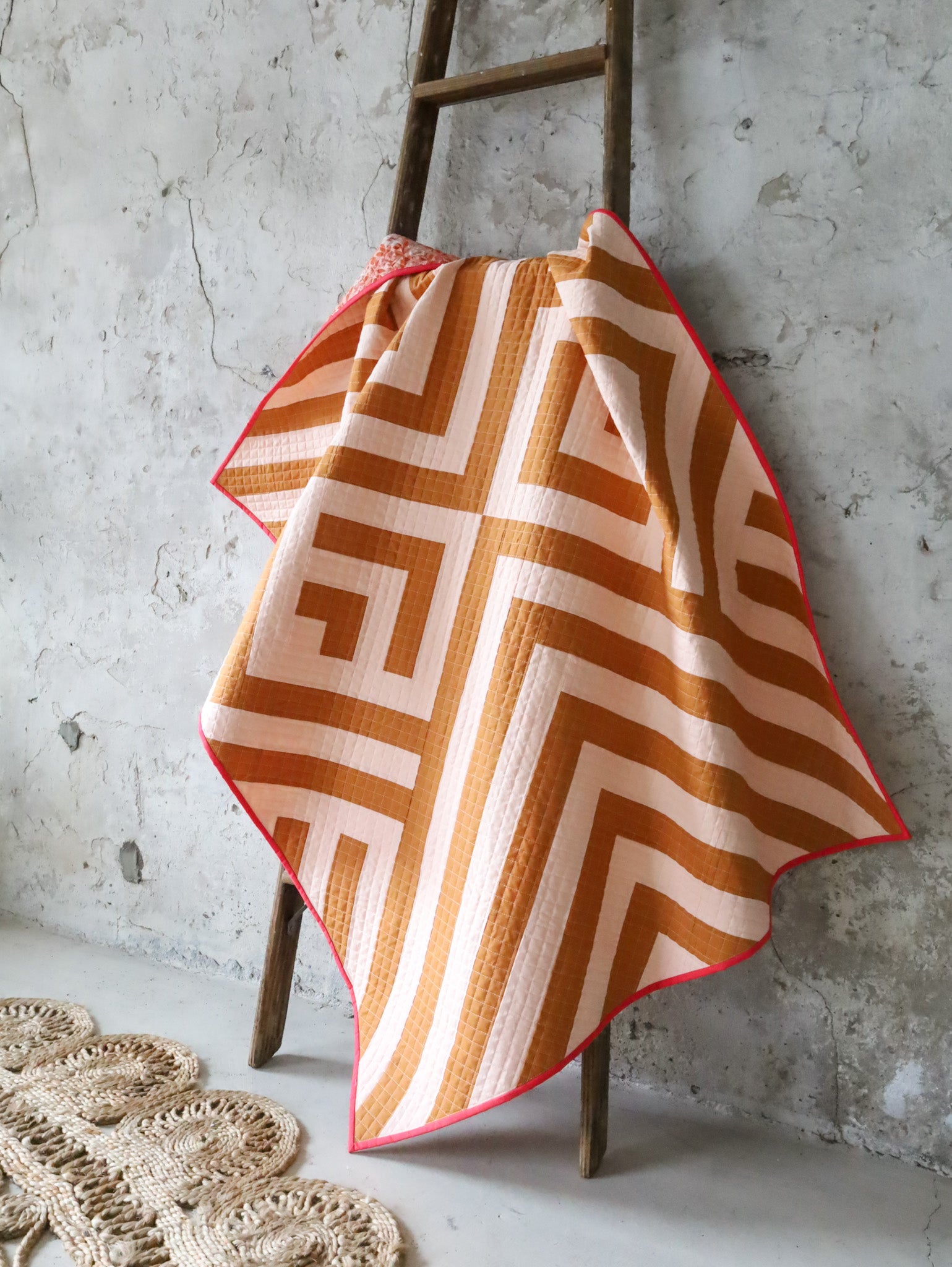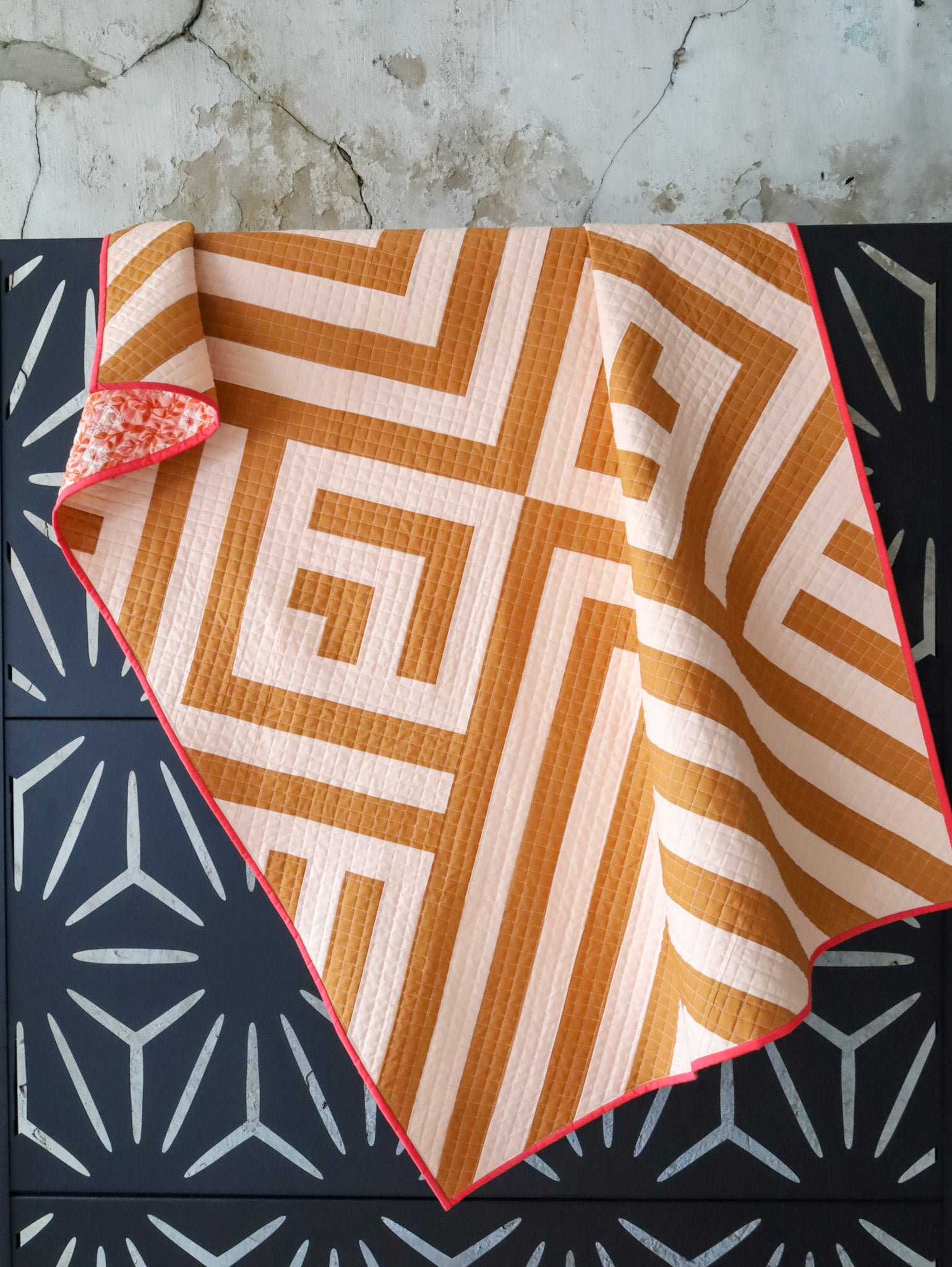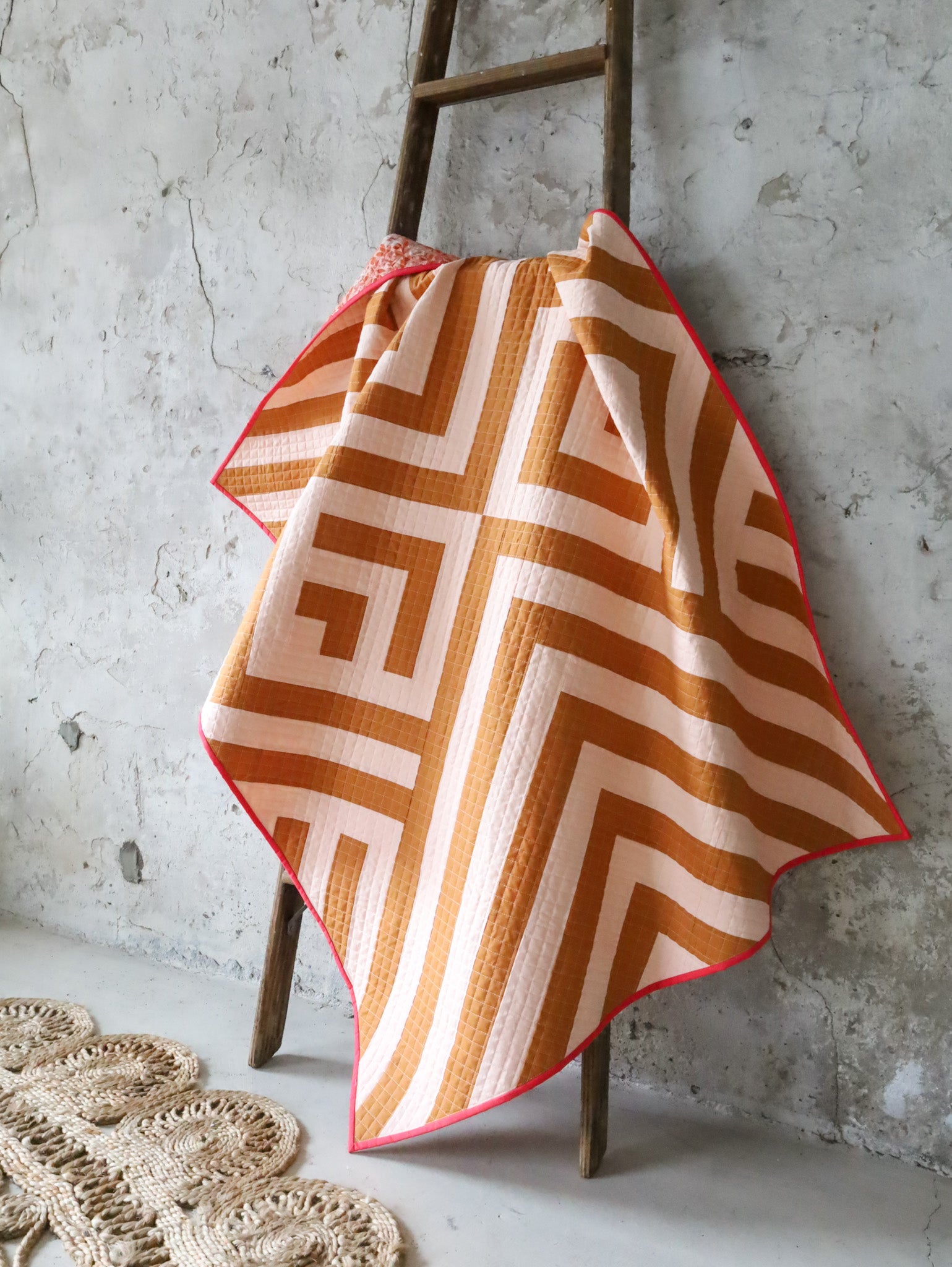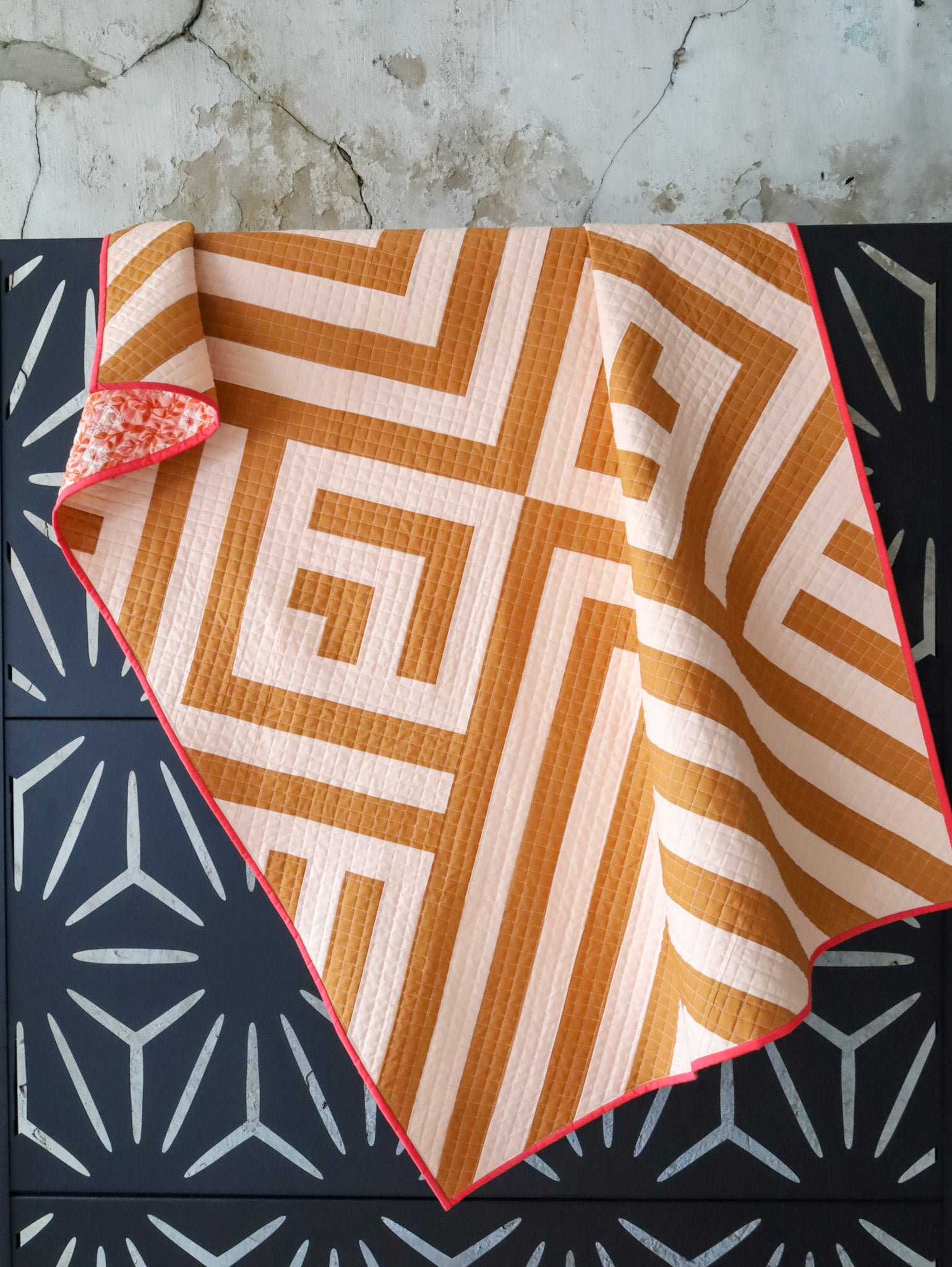 Cedar Getaway Quilt Kit - CRIB Size
Choose your own adventure with the Getaway quilt! A sister pattern to 
Homecoming
, Getaway celebrates the joy of traveling and getting away from routines and the comforts of home. There are three different design options within this pattern: City Trip, Mountain Trip and Beach Trip. With a simple rotation of blocks, the entire design of the quilt changes in an instant. Choose which design you'd like to make and have fun creating your very own Getaway!
This Getaway quilt kit includes the quilt top, binding, and backing fabric needed to make ONE Crib size (42" x 56") quilt. Colors included: quilt top are KONA Cedar and Iced Peach, binding is AGF PURE Solids Flamingo, and backing is AGF Late Bloom.
All fabric by Robert Kaufman and Art Gallery Fabrics. 100% Cotton. 
Batting not included.
Due to individual screen setting variances, colors may vary slightly from images and physical product.