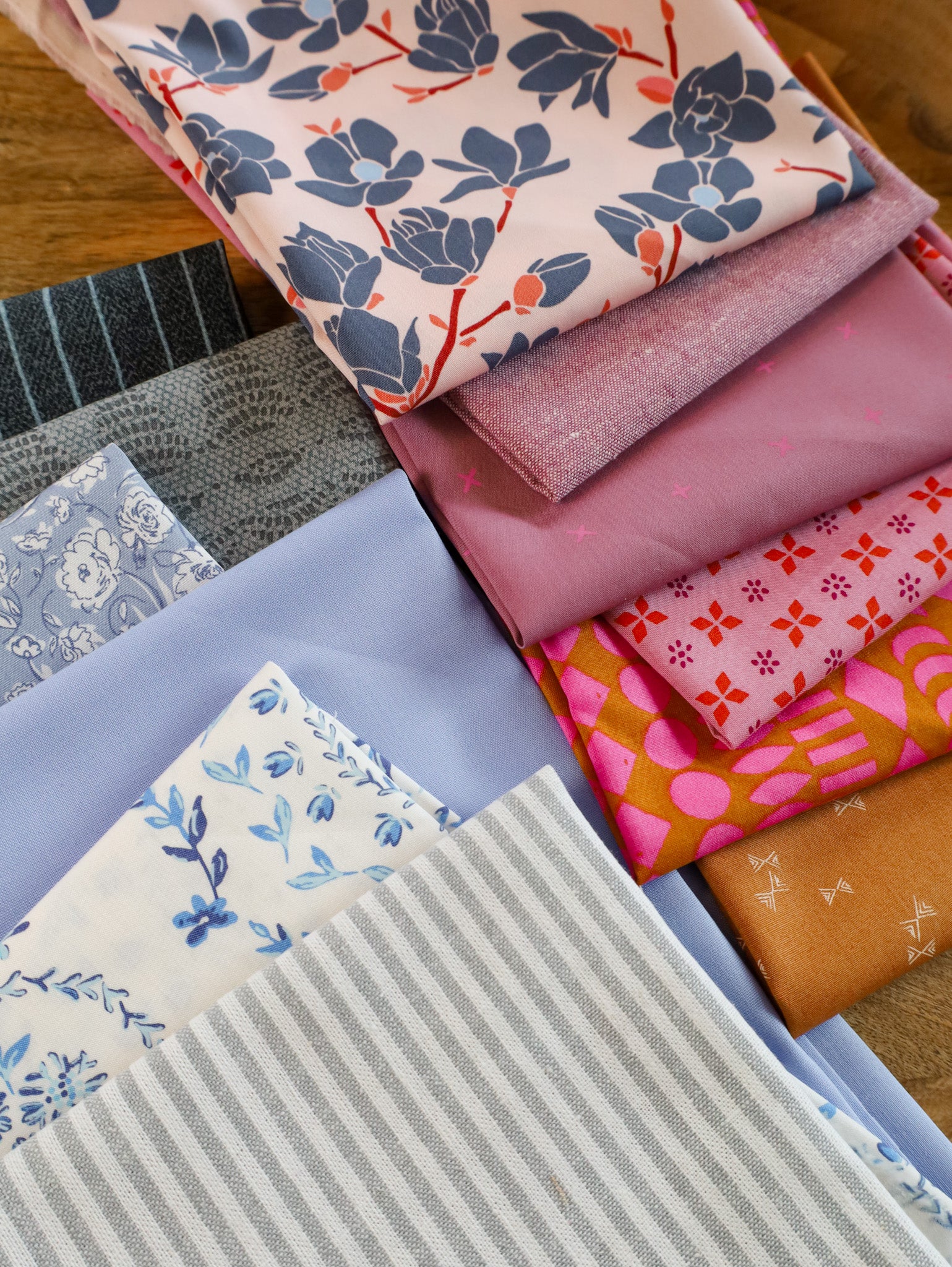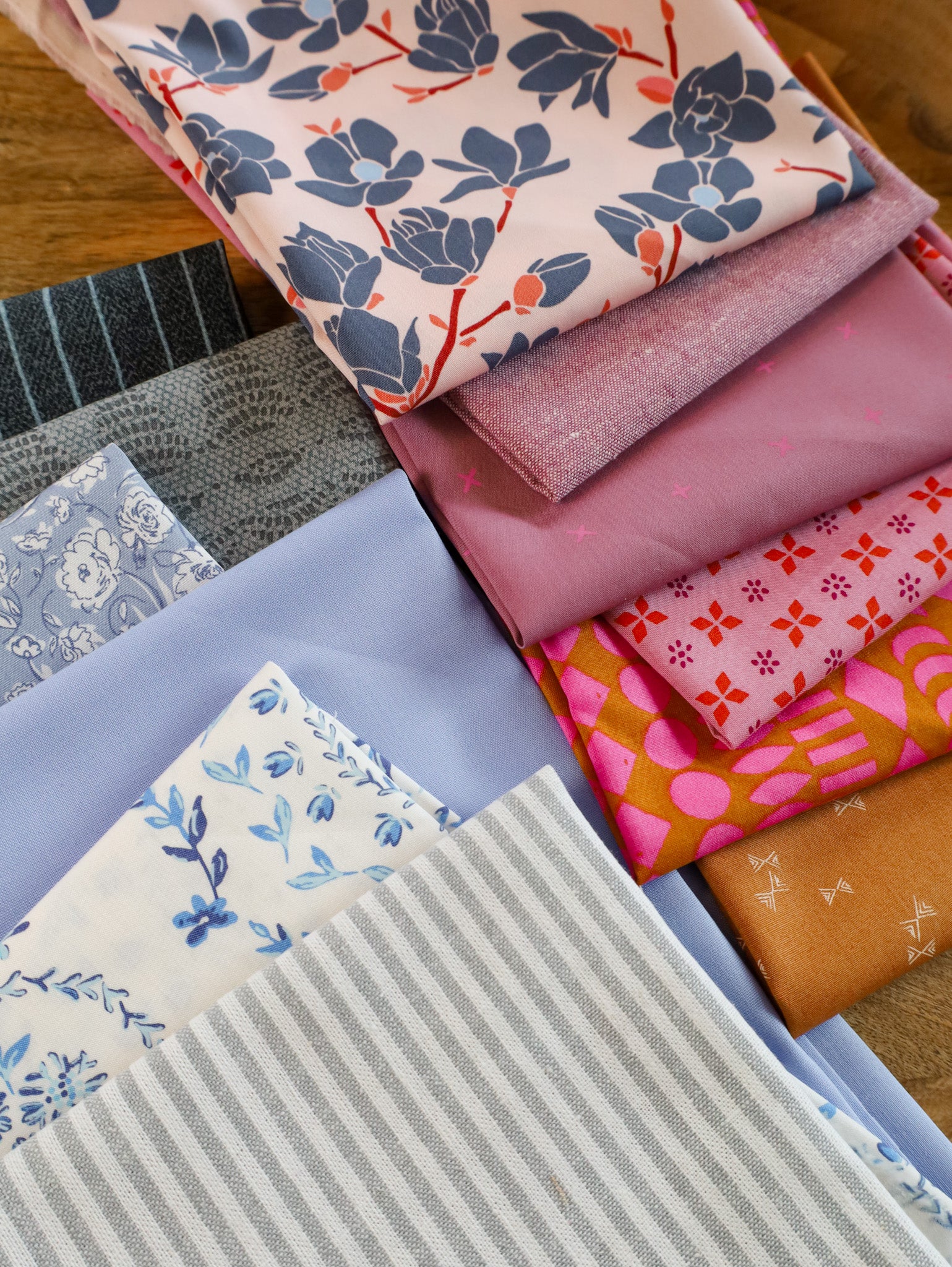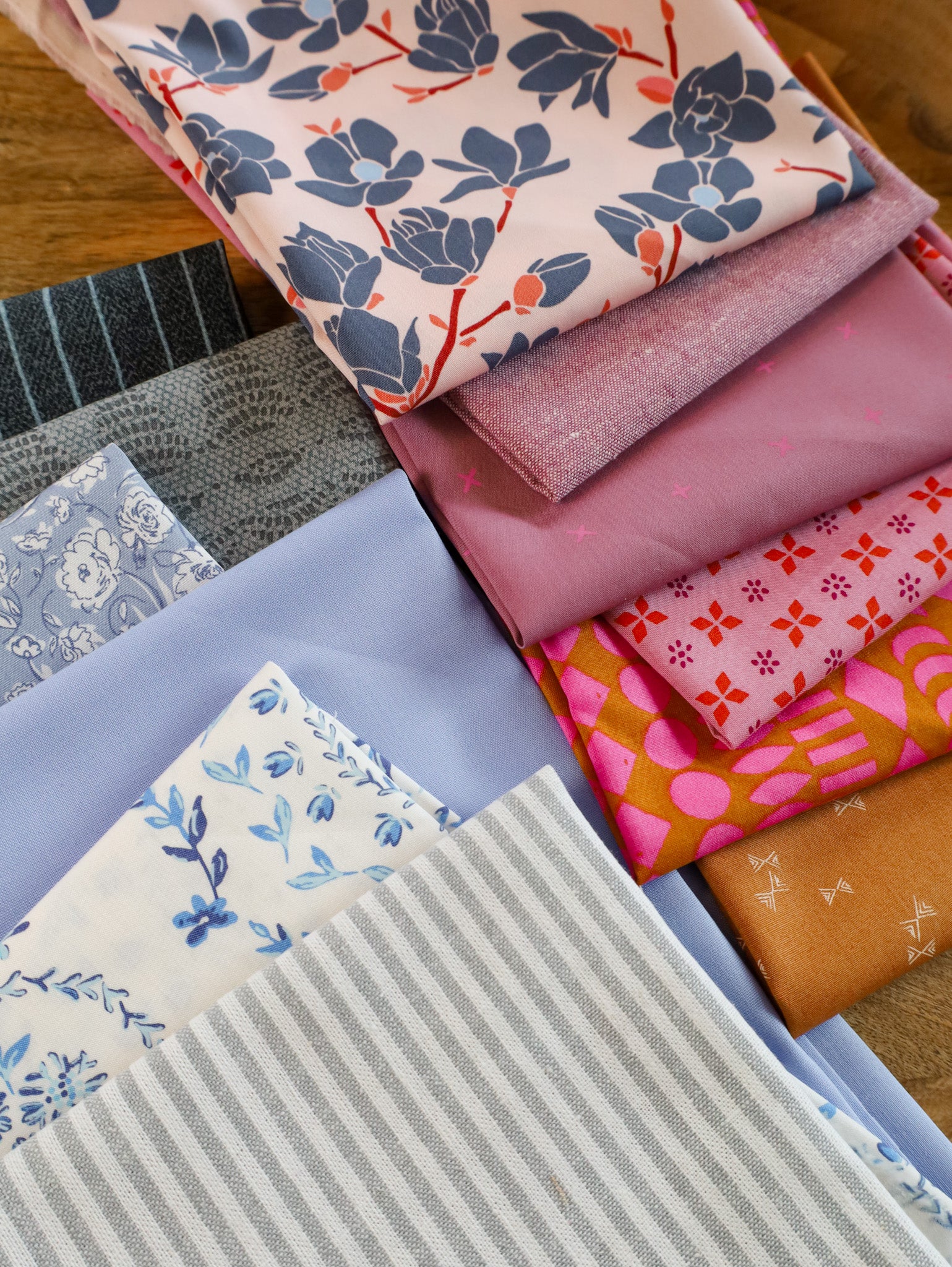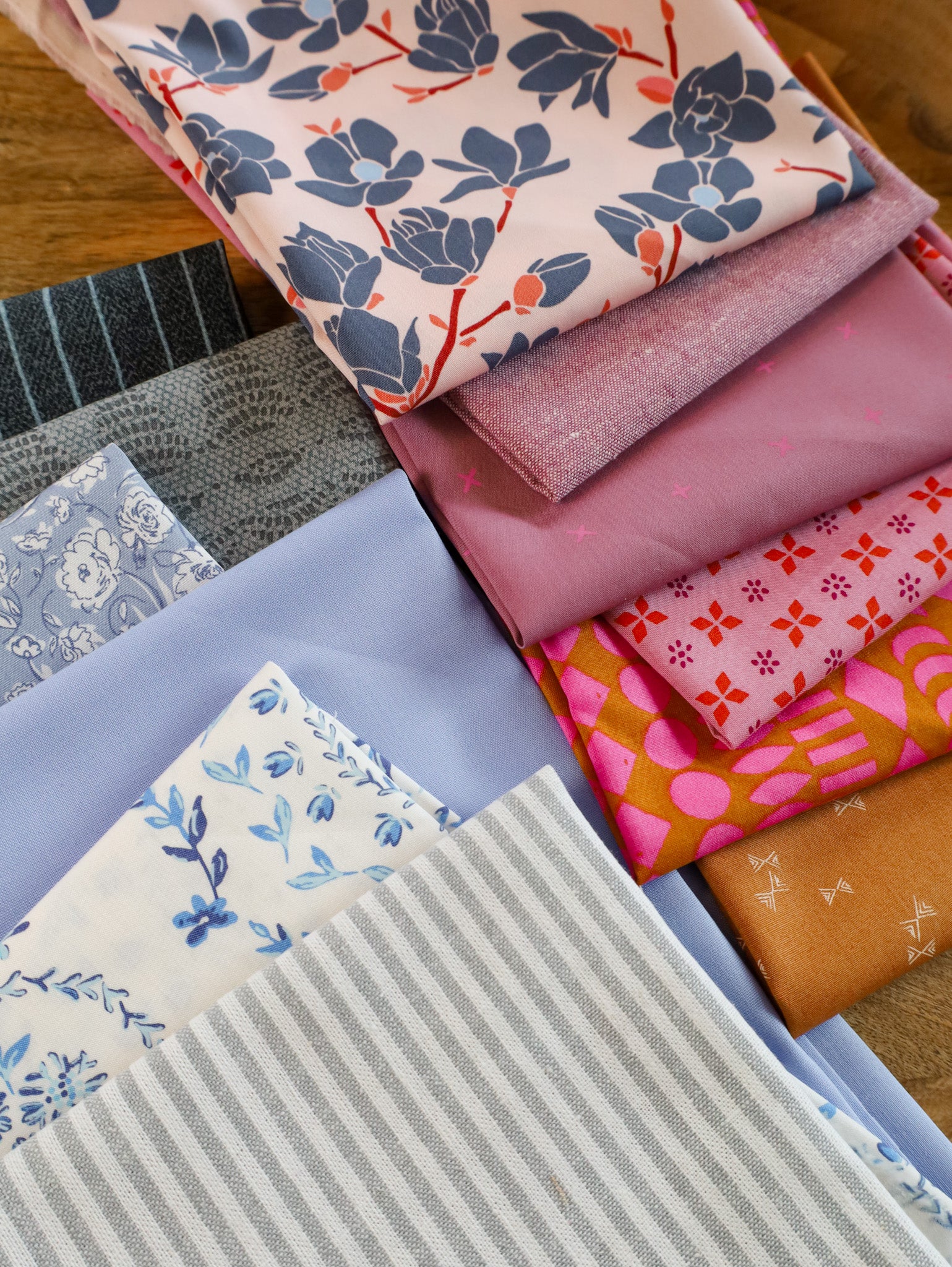 Magnolia View - 12 piece FQ bundle
This bundle is 12 FQs (~18" x 21" cuts) of various prints and solids from Art Gallery Fabrics, Ruby Star Society, Diamond Textiles and Robert Kaufman
Use this bundle to create:

The mock-ups are Nightingale, using AGF Honeymoon as the Background. And Heirloom Hearts using Kona Doeskin and Snow as the Background and Chain. Other fabrics and quilt patterns are not included.
If you order multiple quantities of this bundle, we will ship multiple seperate bundles; not a continuous cut.